Search for Missing Sailor Suspended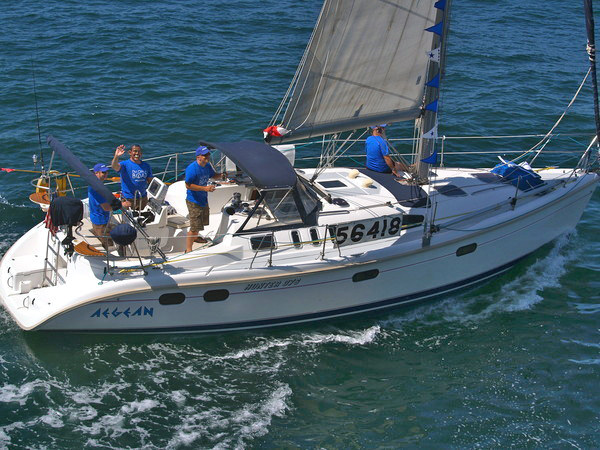 The Coast Guard suspended their search for Theo Mavromatis, 49, yesterday afternoon after a 600-square mile grid search by the Coast Guard, the Mexican Navy and civilian volunteers found nothing but debris from the Hunter 376 Aegean aboard which Mavromatis was skipper. Aegean was part of the 213-boat fleet in the Lexus Newport to Ensenada Race, a 125-mile overnight race put on by the Newport Ocean Sailing Assocation.
Aegean's tracker had stopped transmitting at 1:30 a.m. on Saturday morning, but trackers frequently have glitches so little was made of it until Eric Lamb of Vessel Assist spotted a debris field. The bodies of Mavromatis' three crewmembers — William Reed Johnson Jr., 57, Joseph Lester Stewart, 64, and Kevin Rudolph, 53 — were located quickly yesterday, and all had reportedly suffered terrible injuries. Considering the fact that Aegean looked as if it had "gone through a blender," according to Lamb, and that other racers report seeing a freighter in the vicinity around the time the tracker stopped working, it's suspected that a freighter or other large ship ran over the little boat that night. "We haven't discounted that possibility," said Bill Fitzgerald, the Coast Guard's lead investigator for San Diego. "We're still tracking down any vessel that may have been in their area."
UPDATE: Michael Lawler, a crewmember aboard the Newport Beach-based Choate 48 Amante, reports having a close encounter with a freighter in the same vicinity and time as Aegean's tracker stopped working. "We were farther offshore, about 10-12 miles west of the Coronados," says Lawler. "Around 1:30 a.m., I went on watch and saw a freighter bearing down on us at what was probably 20 knots. His range lights were lined up and I could see both red and green bow lights. I didn't have time to get on the radio, so I grabbed my two million-candlepower spotlight and aimed it at the ship. That caught his attention and he took a hard left turn to take our stern. He passed about 1/4 mile behind us." Lawler, who circumnavigated aboard his North Wind 47 Traveller, says the wind was light, the seas were a little lumpy, and visibility was good.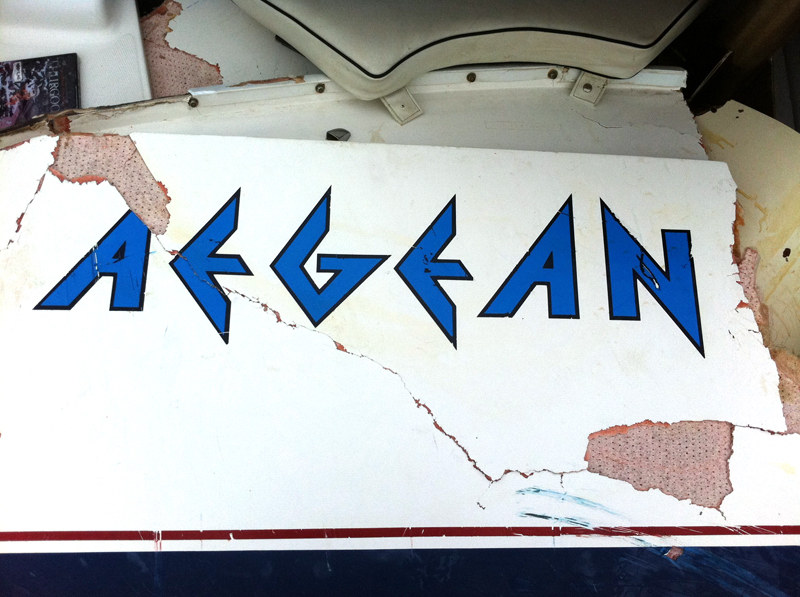 Finishers and race officials held a moment of silence at the awards ceremony yesterday to remember their fallen comrades. "These were the first deaths in the 65-year history of the race, a record built on a safety program featuring several pre-race seminars each year and enforced by the race's rules," said the race's press officer, Rich Roberts.
Receive emails when 'Lectronic Latitude is updated.
SUBSCRIBE