Science Sailing Center Gala Continues the Inertia
Where does the time go? It's already two weeks ago that we attended the Sailing Science Center of San Francisco fundraising gala at the Bay Model in Sausalito. It's been a difficult stretch for organizations to run fundraising events, so we were happy to see a crowd gathered to support the crew assembled around Jim Hancock's vision of an interactive science museum, framed around sailing. It's a sign of progress on all fronts.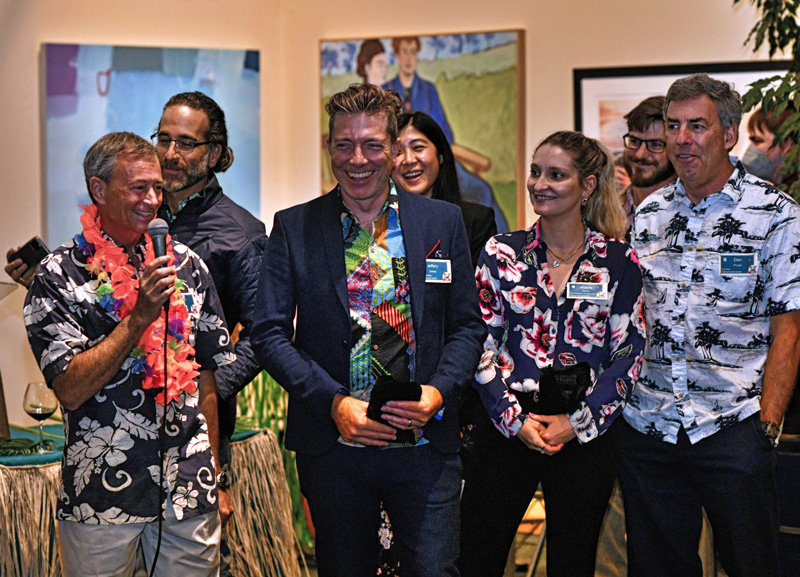 Since 2017 the Sailing Science Centerhas been building momentum around the creation of the interactive museum on the shores of Clipper Cove on Treasure Island. As funds are raised to secure the site and long-term development, the Sailing Science Center is already creating exhibits and touring with them in a mobile trailer to share the technical lessons of sailing to audiences around the Bay.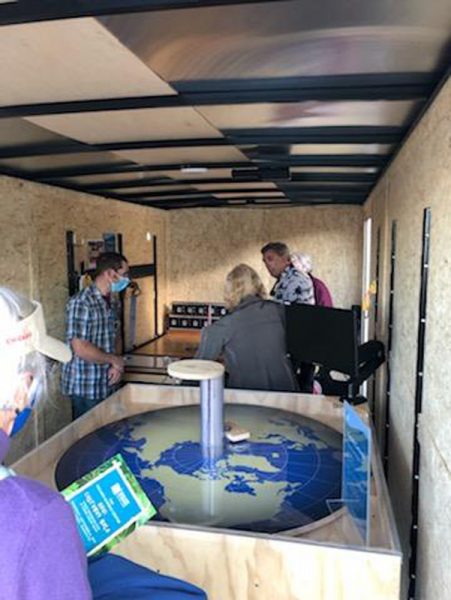 Everyone who sails knows there's much more to sailing than an afternoon on the Bay. There is the weather around us, the currents below us, the mechanical advantage of sailboat systems, oceanography, both hydrodynamics and aerodynamics, and the integration of all these elements to move a boat gracefully through the water. There's a lot going on that the casual passenger doesn't see and a lot of opportunities for both sailors and non-sailors to better understand the world as the lessons of sailing are put on display.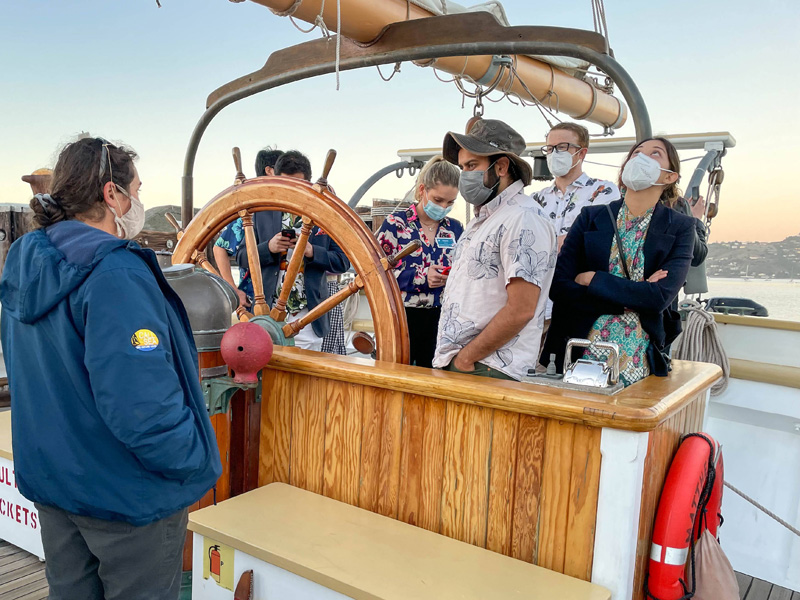 The assembled crowd demonstrated support with both spirit and funds to continue the growth of the Sailing Science Center. The maritime heritage of Sausalito and the Bay Model were a perfect venue to showcase the results possible when science and human ingenuity meet. Ideally, it's the continuation of the trend where we can all meet in person to support the causes we care about.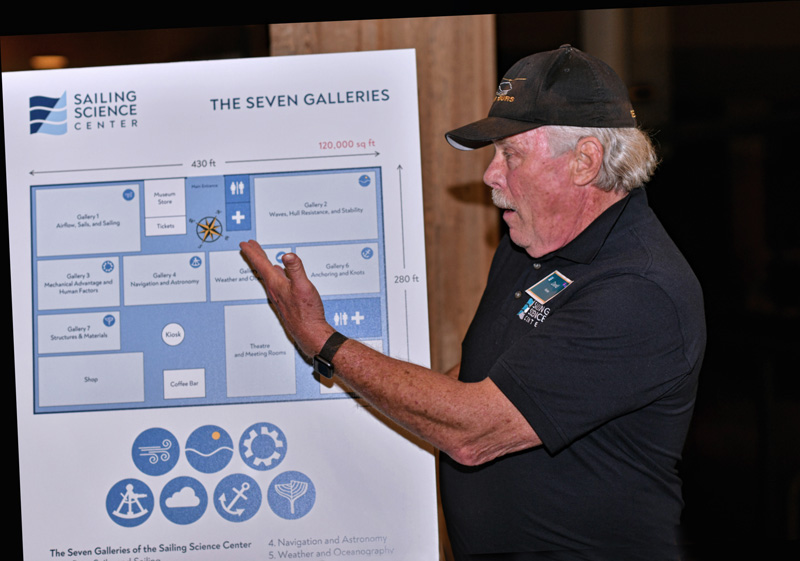 The Bay Area is an ideal venue for such an institution. Watching the idea grow through the headwinds of a pandemic is a sure demonstration of Newton's first law of inertia, where an object in motion stays in motion with the same speed and in the same direction unless acted upon by an unbalanced force. The outside forces have not slowed this project down, and with Jim Hancock's steady hand at the helm, we look forward to a new 'opening day' when the museum opens beside the Bay. To learn more or get involved click here.
Receive emails when 'Lectronic Latitude is updated.
SUBSCRIBE