The Scary Part of the Baja Ha-Ha Is Ashore
When is Monday the best day of the week? When you're starting the Baja Ha-Ha. While most of us were heading to the office, fleet members of the 26th annual Baja Ha-Ha were headed out of San Diego Bay on a perfect Monday morning. They passed the starting boat Dolphin in a glassy calm, but as they got off Point Loma about 11 a.m., you could see ripples on the water and spinnakers being hoisted to catch the building breeze. All is looking good for the Baja Ha-Ha fleet, which connected at the Kick-Off Party on Sunday before heading offshore on Monday. How was your Monday?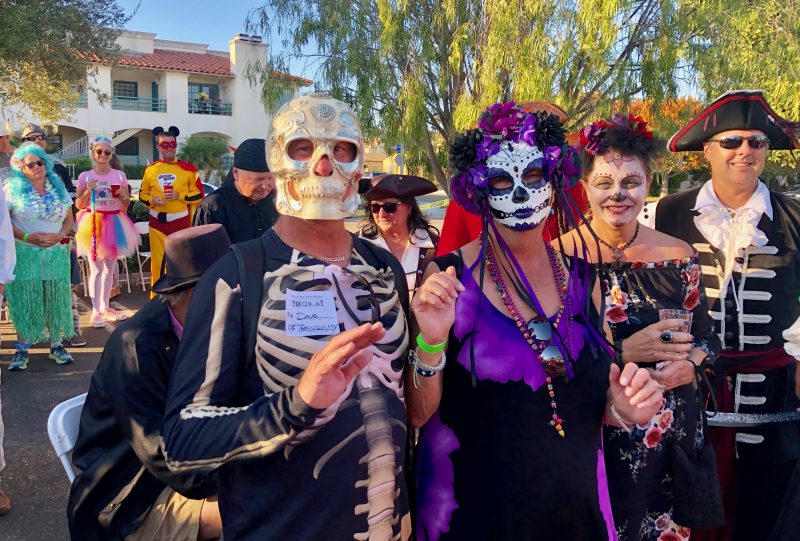 One of the Ha-Ha participants is Raffi Patatian of Brisbane, CA, who learned to sail at OCSC in Berkeley and is now sailing aboard his well-equipped Cal 2-34 EOS. He bought the boat from Fred Cook, owner of Schaefer Marine, who moved up to the Cal 40 Sequoia, which he sailed in the 2017 Transpac and is planning to sail in the 2020 Pacific Cup. Raffi wrote about the start day on his blog, "The rally just kicked off at 11 a.m. It's a pity I can't upload videos, or multiple photos, in this blog, because there is no way that words could convey my excitement. I will do so through a YouTube channel when I find decent internet, probably at the end of this whole shindig.
"But picture this: a super busy Navy base on one side of the harbor, with Navy ships moving about. On the other end is the civilian airport with regularly scheduled flights. There are military and Coast Guard helicopters and planes buzzing overhead. And then there is the San Diego Police Department with its water canon boat, spraying streams of water into the air as 147 boats, all with sails up, charge toward the start line. What a blast!" Since he couldn't upload photos we're uploading a few of our own.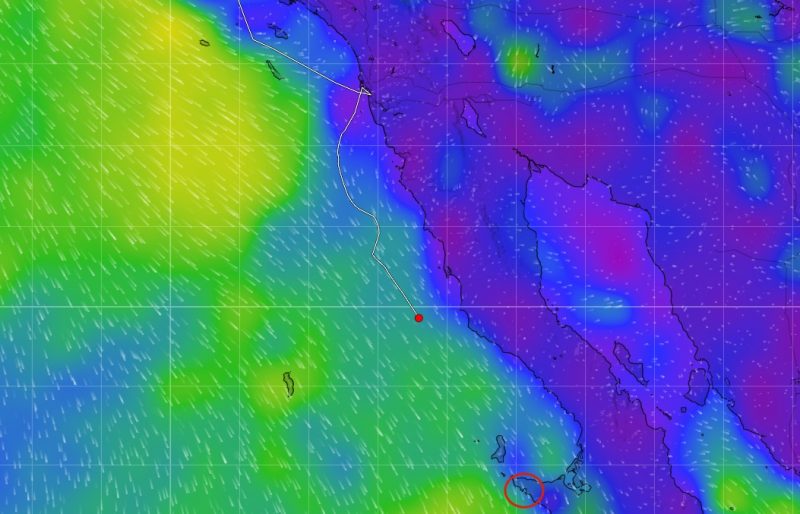 While they're all out sailing now the event and festivities started on Sunday with a 10 a.m. skippers' meeting and the 1 p.m. Kick-Off Party in the West Marine parking lot. The Halloween theme brings out the hidden creative and flamboyant talents of most crews and is the ideal way to get to know the other 600 sailors you'll be sailing with over the next two weeks. If you can remember what they look like.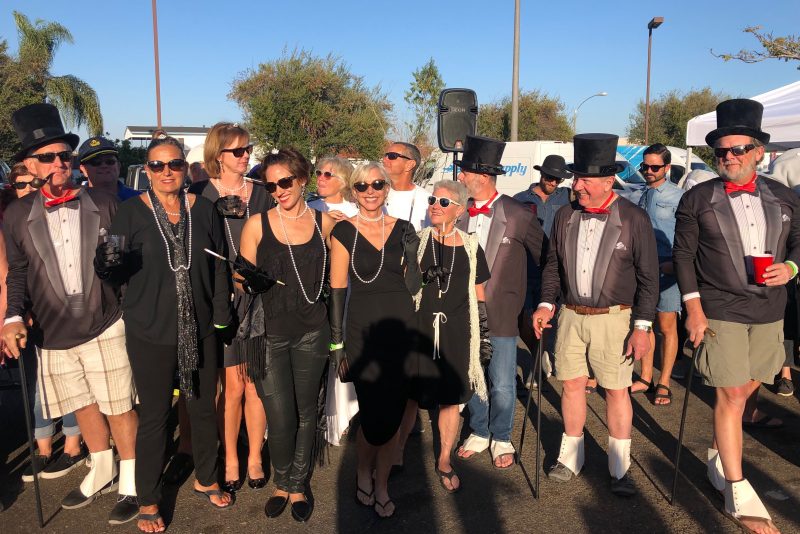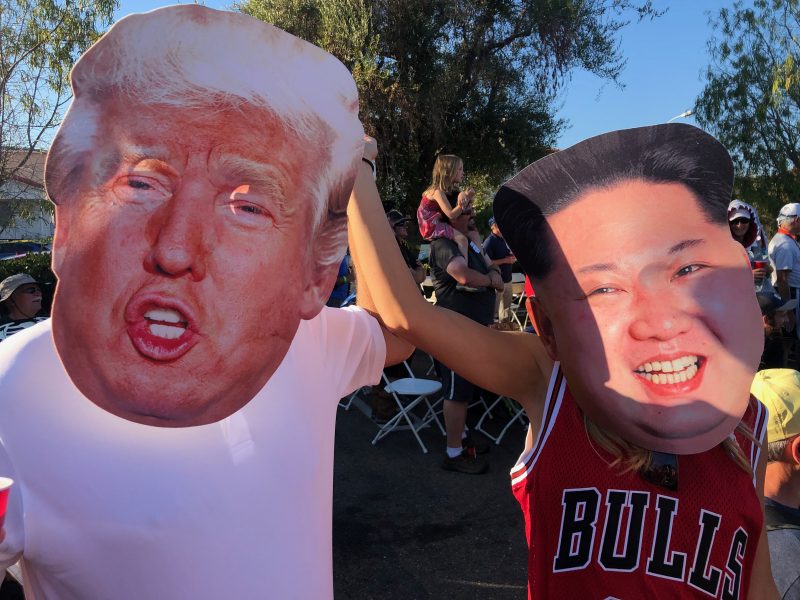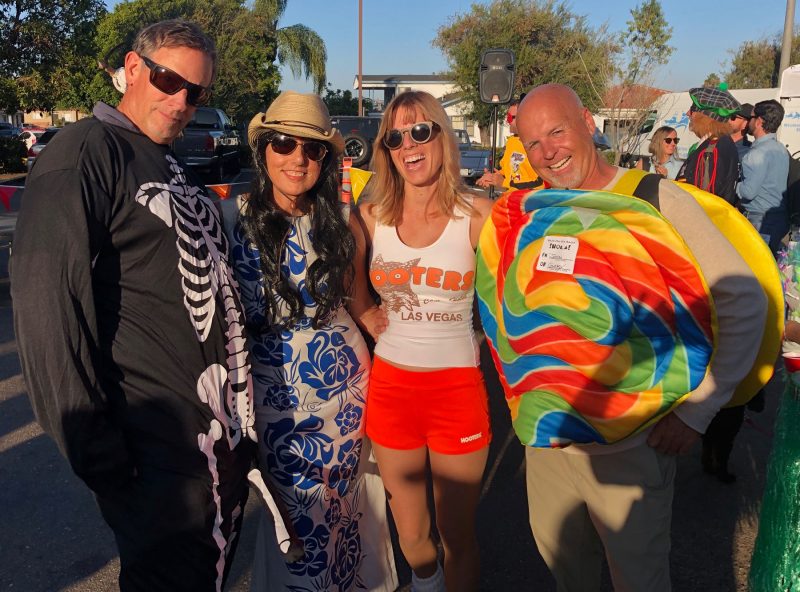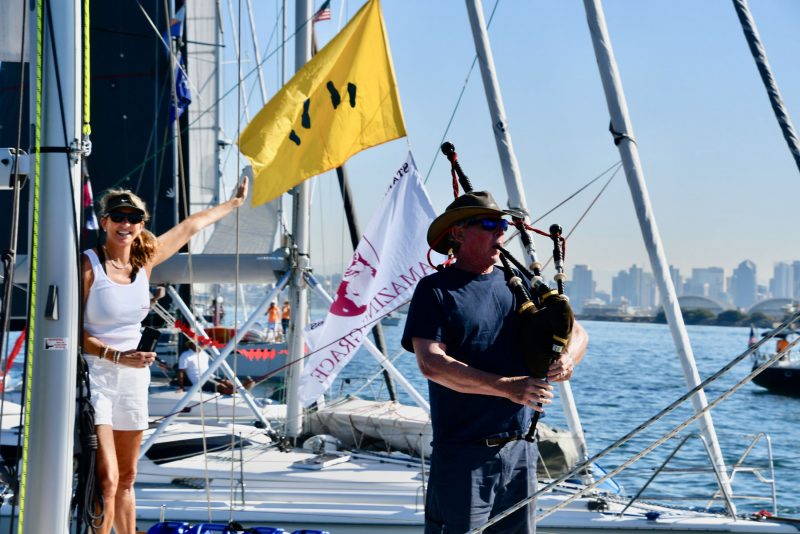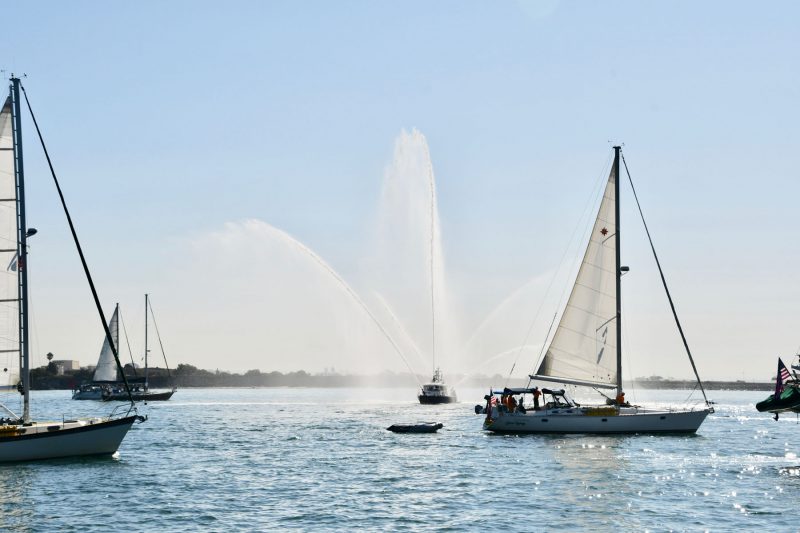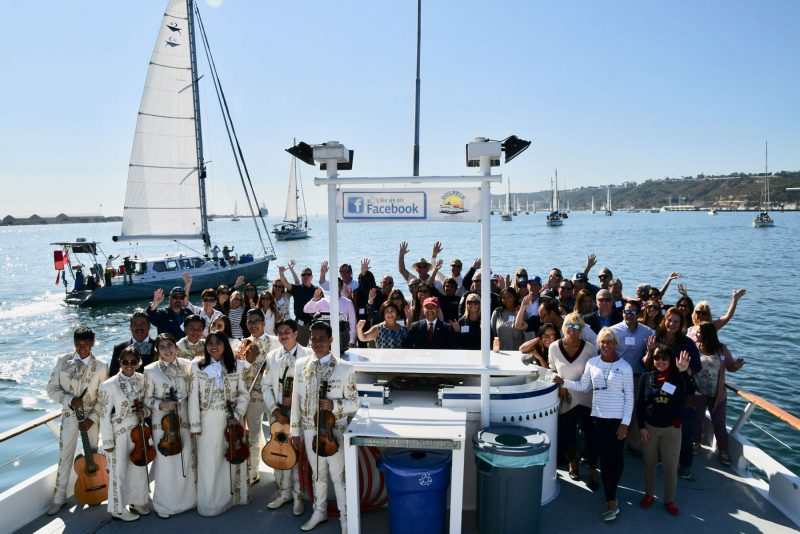 The fleet is now about 48 hours into their trip south and generally enjoying light, favorable breezes that should get most of them into Turtle Bay sometime tomorrow for a couple of nights of rest. There they'll have a chance to catch up on sleep, refuel if needed, play in the annual Baja Ha-Ha softball game, and celebrate with the always-fun Turtle Bay beach party. Then it will be time to head off to Bahia Santa Maria.
Receive emails when 'Lectronic Latitude is updated.
SUBSCRIBE