San Francisco Bay's Cold Water Means Abundant Anchovies and Pelicans
There are more pelicans looping the Bay than we ever remember seeing. Despite their ungainly appearance, they are one of our favorite birds to watch while sailing. They are forever relaxed as they pump their wings or pause to glide over the water. Then, without much effort or flourish, they drop to the surface to scoop up another mouthful of fish.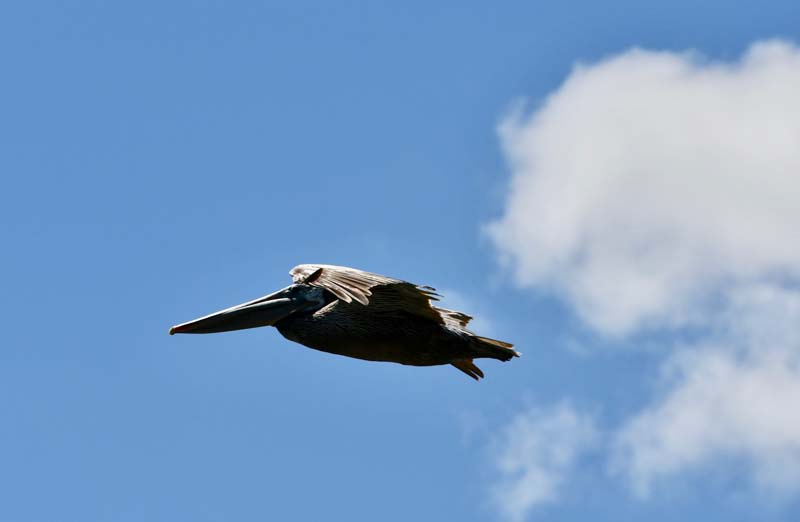 According to SFGate, we're currently seeing more seabirds due to an explosion in anchovies between Half Moon Bay and Pt. Reyes, which in turn, is caused by extra-cold water bringing more nutrients to the surface. Pelicans and other seabirds are filling themselves up so much that, when flying inland over the city, they have been dropping excess fish onto rooftops and sidewalks.
The baitfish have attracted more seabirds, sea lions and whales, meaning this coming weekend's Half Moon Bay Race may also be a good opportunity for whale watching.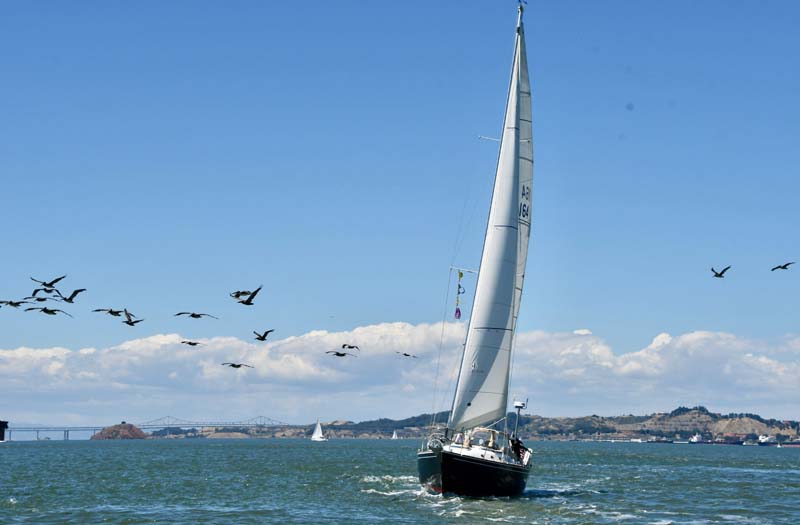 We'd like to think the increasing marine life is also due to cleaner Bay waters. Over the past several years we've seen much more bird life and many more whales, and enjoyed more frequent sightings of harbor porpoises. It's a wildlife extravaganza right in the middle of our densely urbanized, metropolitan area.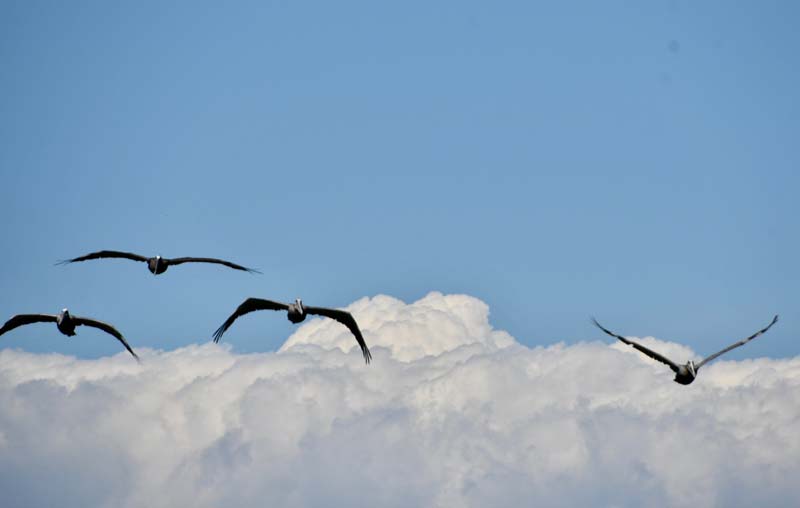 By appearance, the pelicans look like one of nature's mistakes, but in flight they are graceful and inspiring. Their odd appearance doesn't hinder their effective fishing techniques or their enjoyment of the currently plentiful schools of anchovies.
Receive emails when 'Lectronic Latitude is updated.
SUBSCRIBE