Sailing Is Greening the Blue Planet
While we're waiting to hear when Saudi Arabia will start exporting camels to 116-degree Canada, much of the sailing world continues its drive toward a more sustainable future. We support all the events and organizations that stick their necks out by making a pledge to simply do better. Cruisers have always been aware of the benefits of conservation and a small footprint, but large entities are now looking harder at how to provide the positive impact of events, without negative impacts on the planet.
This is the reason you find multiple-America's Cup winner and SailGP founder Russell Coutts standing out in the woods in Italy. SailGP has made a commitment to sustainability and claims it is now a "climate-positive sport, delivering more positive impact than its footprint and focusing on the local community engagement through collaborating with host cities to support projects focusing on social and environmental sustainability."
This isn't easy, and deserves the support and appreciation of all sailors. The nature of all events is to provide fun and entertainment for large groups of people, but along with that comes a large carbon footprint. SailGP has made a huge commitment to rebalancing that equation in favor of the planet.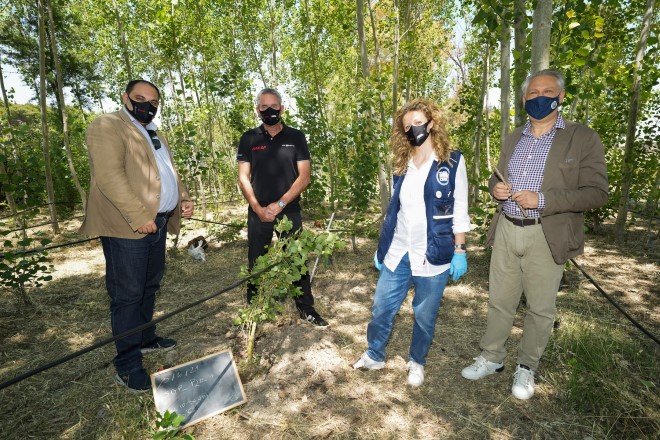 Fortunately, it's not just SailGP that's striving to green our blue planet. 11th Hour Racing is another organization working hard to transform events and all of our relationships with the planet through sustainable sailing initiatives. They are the prime supporter of Charlie Enright and Mark Towill's entry, 1 Degree, in The Ocean Race. The 1 Degree campaign is also committed to sustainability as a foundational principle of their campaign. To help all of us do better at home with our own organizations, 11th Hour Racing is sharing what they're learning with a Sustainability Toolbox.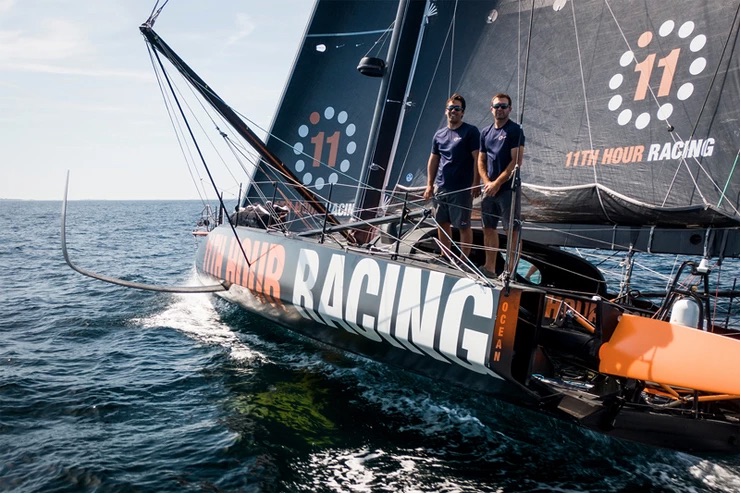 On the local level, Sailors for the Sea is here to help us all green our events with their Clean Regattas Program, which provides concrete steps individual event producers can take to help regional events green their blue events by reducing negative impact on the oceans.
The sailing industry also continues to evolve toward more sustainable business practices. Sailcloth manufacturer Dimension Polyant has transformed their two manufacturing plants to being climate neutral since the beginning of 2021.
While we're thinking globally, here's a chance to act locally: The Salmon Protection and Watershed Network (SPAWN) needs help restoring habitat on the Lagunitas Creek watershed, the most important habitat for recovering endangered coho salmon on the central California coast. The volunteer event is this Saturday, July 17, from 10 a.m. to 2 p.m. to remove invasive plants at the Tocaloma restoration project site, located at 9255 Sir Francis Drake Blvd. Activities include pulling and cutting back invasive plants such as wild mustard, hemlock, and thistles on the site. You can RSVP here: www.seaturtles.org/events. For an excellent (and comprehensive) article on the oceans and overfishing read here.
It can be easy to be cynical when large events promise to have a light footprint, but we avoid casting stones inside our glass house. We do feel the world would be a better place if everyone lived like sailors. However, when we put on our quick-dry, high-tech plastic sailing clothes, drive down to the sailboat, fire up the diesel to get to the Bay, pull on the plastic lines to haul up our plastic sails to do some low-impact sailing on our plastic sailboat, we recognize we are part of the problem and can do more to be part of the solution. We could throw darts at these grand efforts by large organizations, or applaud their initiative and get on board to see what we can do to green our own sailing while supporting those who boldly make commitments and lead the way. We choose the latter by supporting all sailors helping to green our blue planet.
Receive emails when 'Lectronic Latitude is updated.
SUBSCRIBE