Nowadays, hundreds of boats make the month-long passage from the West Coast of the Americas to French Polynesia each year. But 47 years ago only true adventurers dared to attempt it. Rose and Frank Corser fit that profile.
They were both in their mid-30s in 1972 when they set sail from Newport Beach for the Marquesas Islands aboard their 35-ft Seagoer Buccaneer — a design similar to Islander, the boat that Harry Pidgeon famously sailed around the world in the 1920s to become the second solo circumnavigator (after Joshua Slocum).
Even today, the Marquesas are considered to be some of the most remote, exotic and undeveloped islands on Earth. But back in '72 these jagged volcanic isles may as well have been on the moon — and for Rose and Frank that remoteness was part of the attraction. She was pursuing a master's degree at the time, and figured that the Marquesas' unique arts and handicrafts — including dramatic full-body tattooing — would make a fascinating thesis.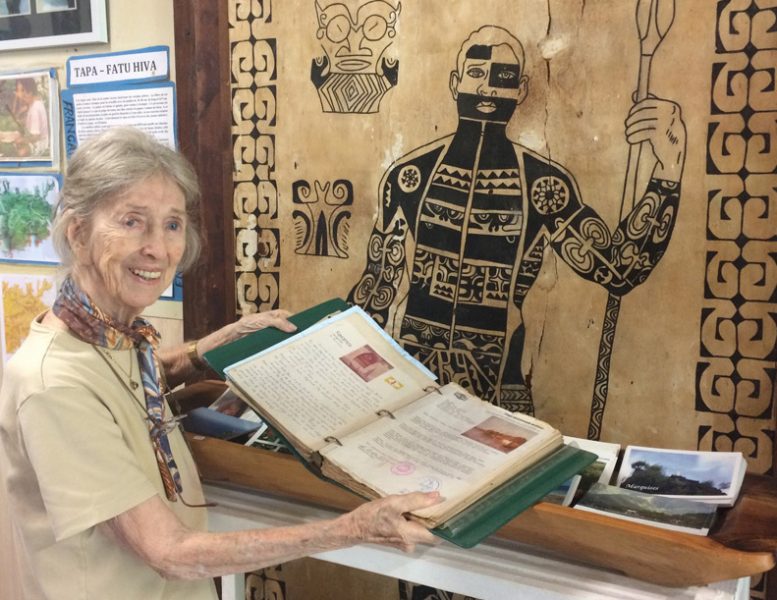 Following their 1972 trip to the islands, Rose and Frank returned in 1979 in the Cascade 42 Courser (no typo) and eventually opened the Keikahanui Hotel on a hilltop overlooking Nuku Hiva's main anchorage, Taiohae Bay. According to Rose, back in the day it was a prime happy-hour destination for the salty international cruisers who arrived each spring — of whom she still has happy memories.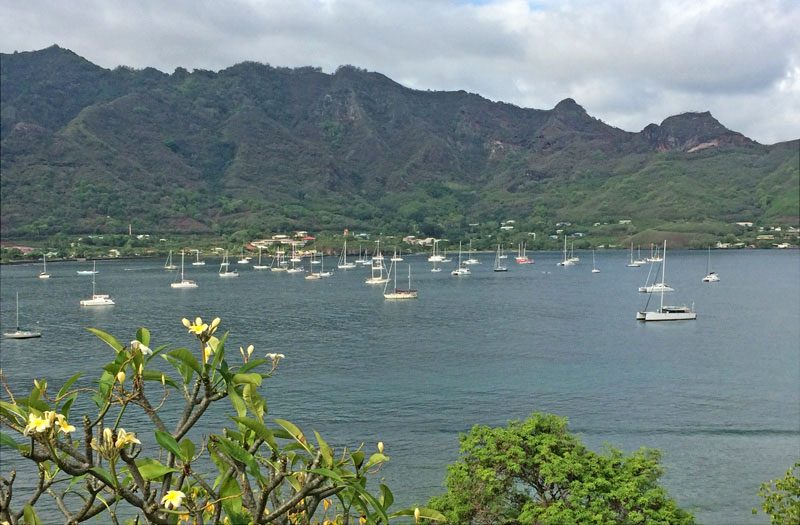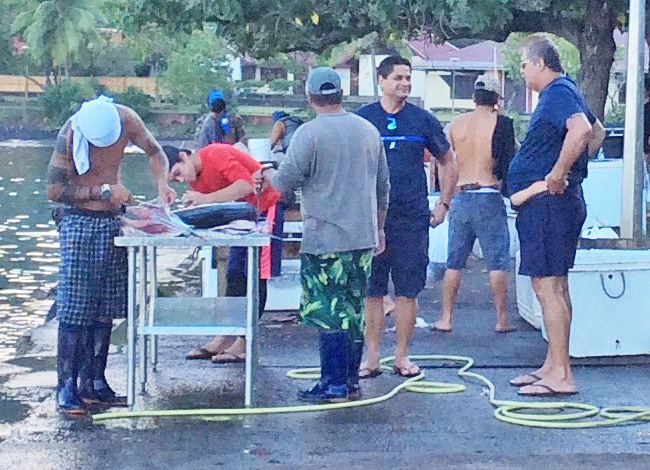 Rose never did complete her master's, but over the past 40 years she has become an acknowledged expert in Marquesan arts, and a good friend to the international cruising community — not to mention an occasional Latitude 38 contributor.
Although Rose sold that hotel years ago (it's now the Pearl Lodge), she still runs the cozy He'e Tai Inn nearby, and maintains a fascinating mini-museum of Marquesas carvings and other handicrafts. If you ever find yourself in Nuku Hiva, be sure to check it out.
Receive emails when 'Lectronic Latitude is updated.
SUBSCRIBE