Rolex Yachtsman & Yachtswoman Awards
The most amazing and exciting moment in yesterday's US Sailing Rolex Yachtsman and Yachtswoman of the Year awards presentation came when Paralympic silver medalist Jennifer French stood up out of her wheelchair. After wheeling up a ramp to the small stage, she grasped an ordinary walker and stood on her paralyzed legs. Of course, the audience gave her a standing ovation!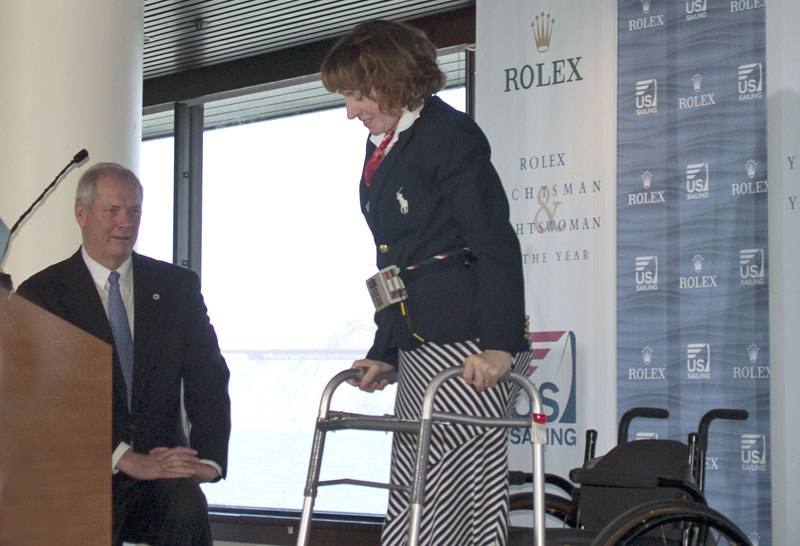 The SKUD-18 skipper, who, with crew J.P Creignou, brought home to the U.S. the only sailing medals from the 2012 Games, has been a self-described guinea pig for neurotechnology researchers who equipped her with a neuro-prosthetic. In her short speech (all the speeches were short and entertaining), French called sailing one of the few sports in which the disabled can compete against the able-bodied. She told her listeners that, "When we're on the water, we don't want you to give us room — and, as a matter of fact, you don't."
Long before Title IX, US Sailing had a Yachtswoman of the Year. As a matter of fact, they've given equal time to women ever since the first year of the awards, 1961. For 51 years, the awards were presented at New York YC in NYC. For the past two years, St. Francis YC has been the host. And the club was thrilled to be honoring their own Johnny Heineken as Rolex Yachtsman of the Year.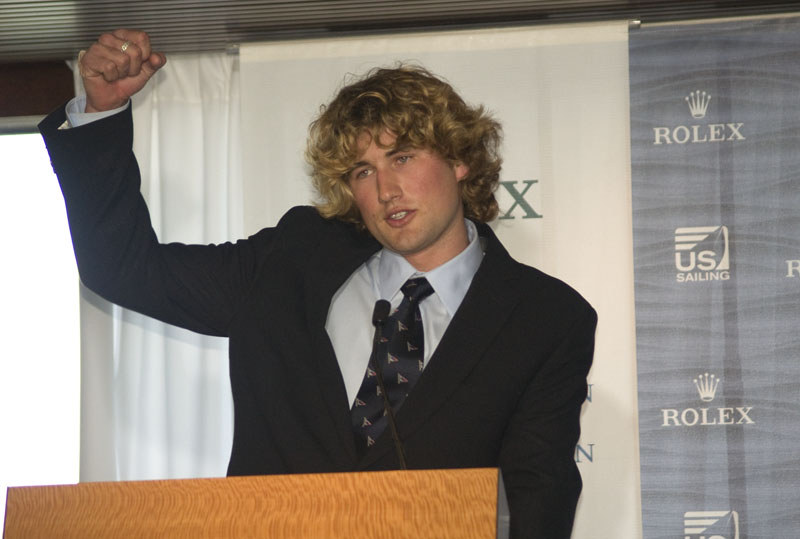 The 24-year old Heineken, a local sailor who took up kiteboarding in 2009, gave StFYC's John Craig and Robbie Dean credit for developing kiteboard course racing locally, all because a few kiters wanted go around windward-leewards. The discussion went something like this:
"But you can't go upwind."
"Well, we'll do it on an ebb tide."
Thursday night kiteboard races are now a staple at StFYC. But is kiteboarding really sailing? Johnny thinks it's the purest form. "You are the boat," he said.
Our hearty congratulations to both recipients. For more, including multimedia, go to http://about.ussailing.org/Awards/Rolex.htm.
Receive emails when 'Lectronic Latitude is updated.
SUBSCRIBE