Rolex Sydney Hobart Preview
Now entering its 73rd edition, there's as much anticipation as ever for the Rolex Sydney Hobart Yacht Race. An even 100 yachts representing 11 different nations have taken up the annual Boxing Day challenge of racing 628 miles south from Sydney to Hobart, Tasmania. Of those 100 yachts, there are a quartet of supermaxis, nine TP52s, the Clipper round-the-world fleet and a mishmash of some the world's fastest monohull sailboats between 34 and 100 feet long.
Fresh off a record-breaking year in which Perpetual Loyal (now known as Infotrack) took a whopping five hours off the race record to drop the mark to 1 day, 13 hours, 31 minutes, 20 seconds, a solid nor'easter is setting up to give the fleet a quick sleighride to Tazzy. The weather forecast is looking so good that world-renowned Bay Area navigator Stan Honey says: "The worst thing is, it looks so good, any change in the forecast can only be for the worse." If the weather forecast holds, all eyes will be on the big 100-footers that will lead the charge down the coast. Forecasts show the infamous Derwent River glassing off fully as the big boats arrive, threatening to put a damper on any record attempts and likely helping the fast downwind flyers measuring 45 to 70 feet.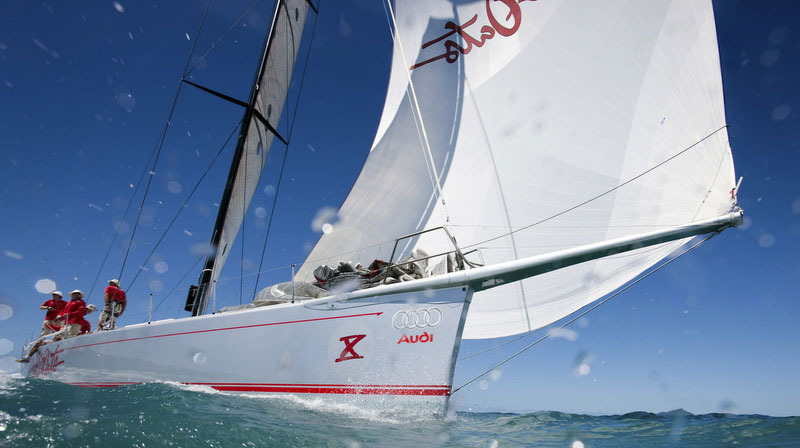 Quite a few of the most well-known boats have changed hands, and in many cases, names as well. The race's most famous yacht, Wild Oats XI, recently sustained a lightning strike to her carbon-fiber mast (while sitting in the boatyard), though luckily suffered only minimal electronics damage. The shore crew procured spare electronics and computer gear from arch-rival and sistership Black Jack to fix the broken bits and get back on the water as quickly as possible. Speaking of Black Jack, the 'other' R/P 100 (ex-Alfa Romeo, Esimit Europa, etc.) has only recently returned to Australia from years of service abroad. Rounding out the 100-ft fleet are the S2H record-setting Infotrack and the recent Transpac record-setter LDV Comanche, formerly just known as Comanche.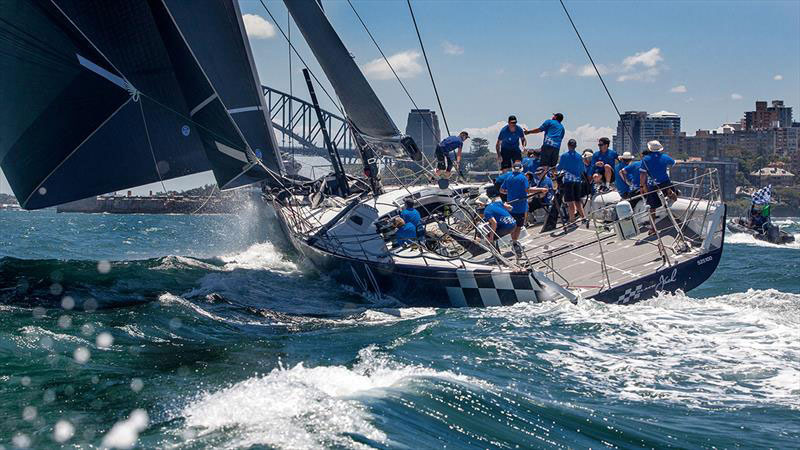 Five American-owned yachts have entered the race this year, one of them the 2016 overall winner. David and Peter Askew have purchased the Volvo 70 Giacomo and renamed it Wizard. Giacomo claimed overall honors last year, having finished second over the line (to a 100-footer) and becoming one of just three boats to finish inside the existing record time. The last Volvo Ocean Race winner from the VO70 days (as Groupama 4), the boat has been a winner since new.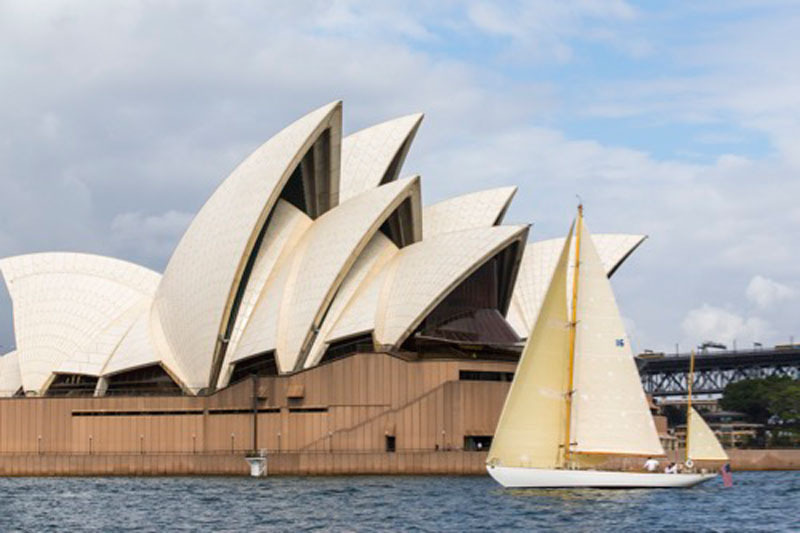 The Bay Area is quite well represented by Matt Brooks' S&S yawl Dorade, which will be skippered by Kevin Miller and will have renowned navigator Adrienne Cahalan onboard. Other American entries include Andrew and Linda Weiss' Sydney 43 Christopher Dragon, Joseph Mele's new-to-him Cookson 50 Triple Lindy and Christopher Sheehan's XP44 Warrior Won. With five entries and three or four that could make some noise in the overall results, we're stoked to see so much American interest in this year's race.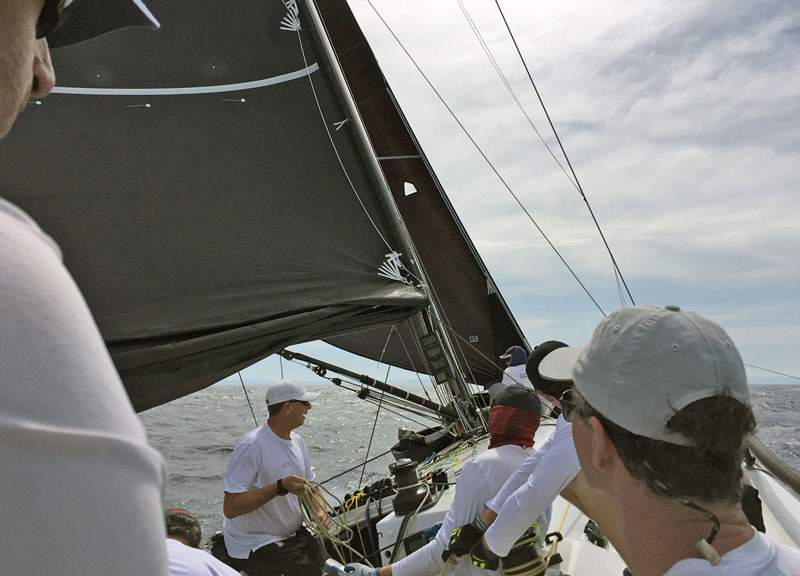 There's a Virtual Regatta for the race, so armchair sailors can play along at home. The race itself will start at 1 p.m. AEDT on December 26; on the West Coast of the US, that's 6 p.m. on December 25. Click here to learn how to view the start. We'll post a race recap in 'Lectronic Latitude after New Year's.
Receive emails when 'Lectronic Latitude is updated.
SUBSCRIBE