After suffering a knockdown in the high southern latitudes, enduring days of gale force winds, and losing not one but two of his autopilots, Randall Reeves has been forced to head for port so that he can make repairs, and continue the Figure 8 Voyage.
"The list of broken things got to a point today where a different approach was needed — specifically poor Monte [Reeves' nickname for his Monitor windvane] broke this time . . . Self steering gear is critical for getting around the Horn, so Randall will be pulling into Ushuaia, Argentina, for needed repairs." Reeves wife Joanna wrote on the Figure 8 blog.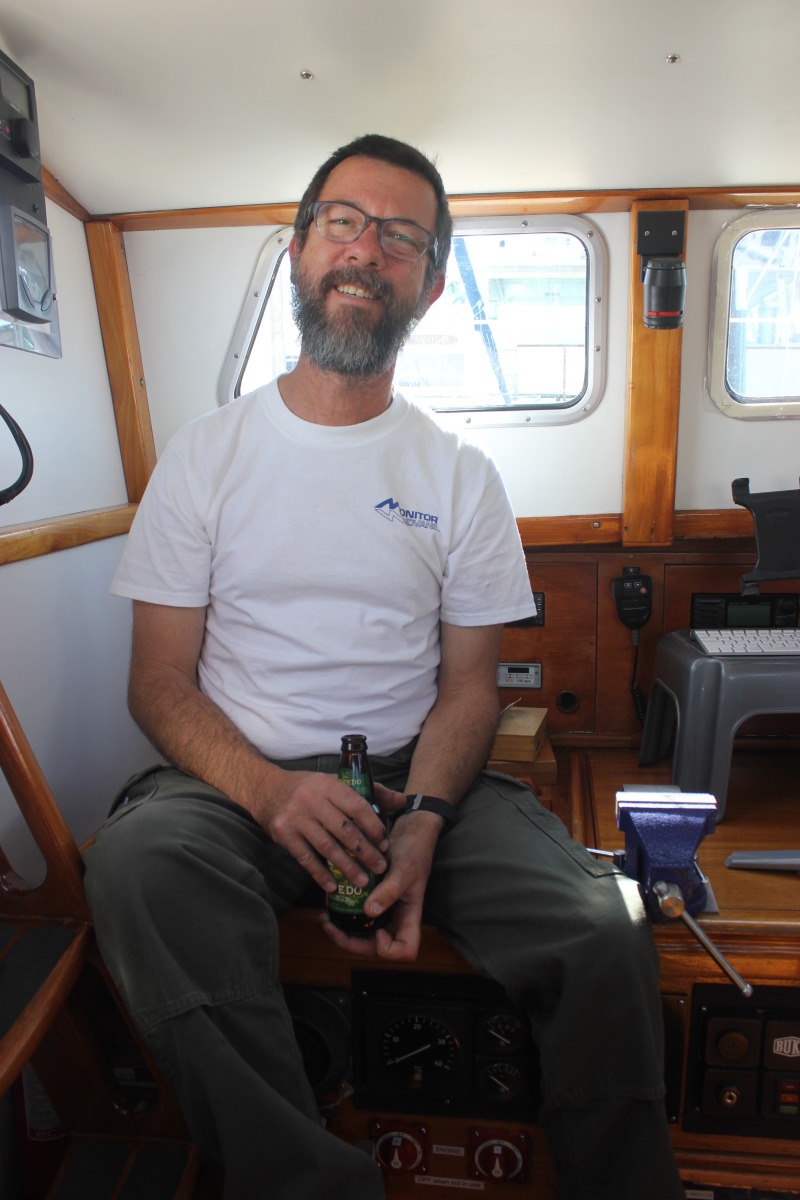 "The good news is Randall isn't broken (frustrated but not broken) and the boat is as solid as a rock. So what does this mean? It means Randall will be steering, eating and sleeping. Getting to Ushuaia will take about 6 days."
Reeves has had a number of issues in the last few weeks, starting with the loss of 'Otto', his electronic autopilot.
"Waves have broken fully onto the boat many times over the last two days. An hour ago I heard that now familiar deep whooshing and braced, but instead a wham to the hull and water over the top (kathwap–sploosh!), we were hit as by a freight train. Mo [Moli, Reeves' 41-ft aluminum sloop] was pushed heavily to starboard and then went all the way over. Knocked flat.
"As I was mopping up I noticed water had gotten into the electronics cabinet where both the autopilot junction box (Otto's brain) live and also all the satellite equipment. How this is possible is beyond me as the cabinet is protected by cushions and has only two small thumb holes in the door that allow operation of the latch. The latter equipment was spared, but water has apparently got into Otto's brain. For the moment he is deceased. I get blinking lights that immediately fade; then nada. I have a spare for every other piece of that system. No spare brain."
After the knockdown and several sleepless nights, Reeves noticed that 'Monte's' pendulum assembly was bent as winds were in the 35-knot range and increasing. We're not sure what finally sealed Monte's fate, but needless to say, no autopilot on a singlehanded voyage is a bit of a problem.
"Does this mean Randall is done? No not at all," the blog read. Parts are on their way to Ushuaia as we write. Reeves hopes to resume the trip shortly thereafter.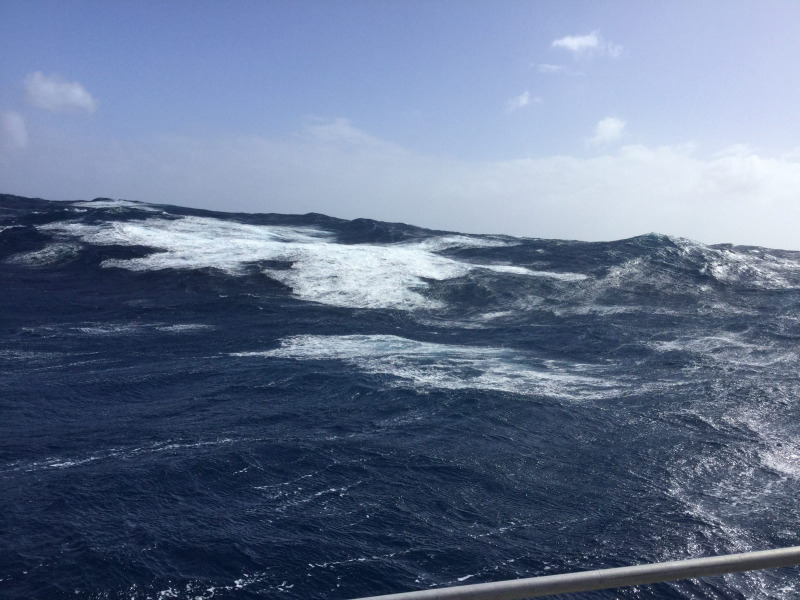 When we spoke to Randall Reeves in April, he said that he was open to the idea of the Figure 8 being a nonstop trip, but wasn't fixated on it, especially given the nature of the Northwest Passage. "We'll let the arctic decide," Reeves told us, explaining that weather and ice floes of the Passage require a delicate, well-timed route that must be carefully threaded.
What makes the Figure 8 unique is not an attempt at going solo around the world, it's the route itself: Five oceans, two circumnavigations, and about 40,000 miles (that's over one and a half times the length of the earth's equator).
We wish Randall Reeves speedy repairs, and will keep you updated on his status. (Are you a fan of the Figure 8 voyage? Let us know.)
Receive emails when 'Lectronic Latitude is updated.
SUBSCRIBE