Rolex Sydney Hobart Preview
Close to 90 yachts will take on the 74th edition of the Rolex Sydney Hobart in just six days' time. Beginning from Sydney, Australia, on December 26, the 628-mile 'Boxing Day classic' to Hobart, Tasmania, has become one of the most famous sailing races on Earth. Crowds of hundreds of thousands will line Sydney Harbour to see the start. Countless others will tune in live, as the Rolex Sydney Hobart has become a unique spectacle in the world of yacht racing. The 2018 race is just 20 years removed from the tragic 1998 race in which six lives were lost in a massive storm; the Bay Area's Larry Ellison and his maxi-yacht Sayonara won that race.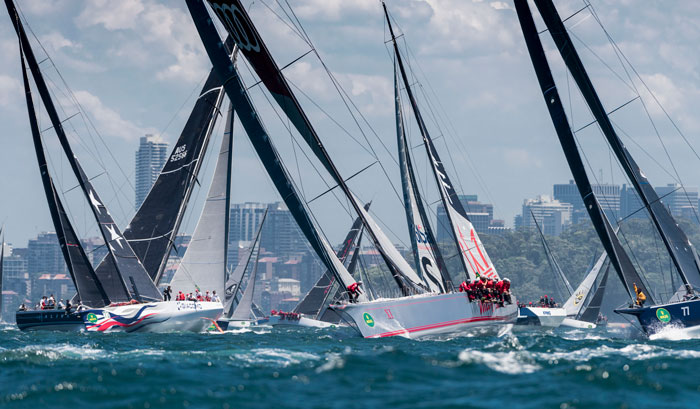 Five 100-ft super-maxis will again compete for line honors and the lion's share of media attention, while behind them an incredibly deep and competitive fleet will vie for overall honors. Despite the passing of wine magnate Robert Oatley, his family trust and longtime friend and skipper Mark Richards haven't lost a step. The team recently won the Comanche-less SOLAS Big Boat Challenge, the annual pre-Hobart practice race for the super-maxis in Sydney Harbour. To have any shot at winning a record-setting ninth line-honors victory, Wild Oats XI will again have her work cut out for her against Jim Cooney's VPLP 100 Comanche. Comanche has been Oats' premier rival since her introduction to the race in 2014. Christian Beck's Juan-K designed 100-footer InfoTrack will look to play the role of spoiler.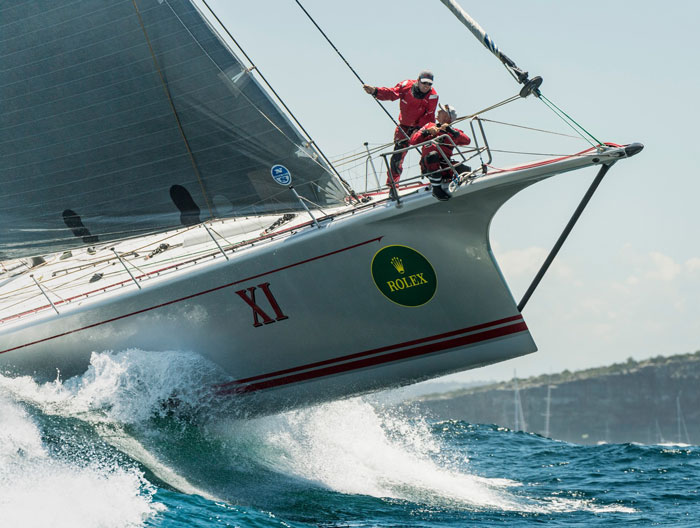 Just a bit off the pace of the 100-footers, a stacked fleet of sub-70-ft yachts are in it to win it on handicap. As in many offshore races run on handicap, the TP52 class could well provide the overall winner — it often does. Constantly refined and optimized, TP52s have taken this race a number of times, and, in 2018, no fewer than 10 are on the line. A few very similar designs are also mixing it up. A bit quicker than the 52s is an equally stacked fleet of 60-somethings, mini-maxis and Volvo 70s.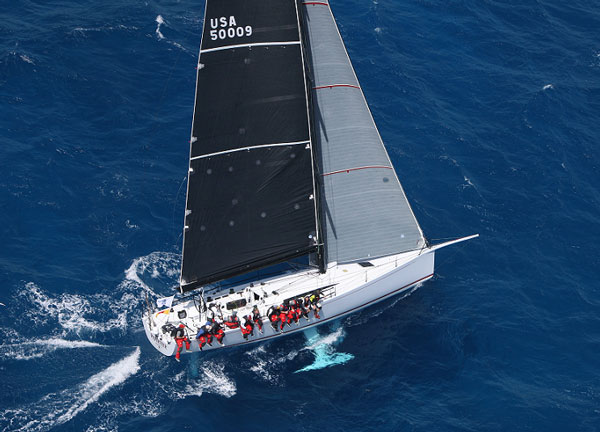 Led by skipper Stacey Jackson, the Oatley family's R/P 66 Wild Oats X will be a danger on handicap in the capable hands of an all-women's professional crew. Sistership Alive, hailing from Tasmania, is also back and should be a contender. Fresh off her Pacific Cup overall win, the Shelter Island Transatlantic Partners' Mills 68 Prospector could again have the right horse for the course, though if she gets her conditions, a lot of other good boats will also be in contention.
Another great all-around platform, the Shaun Carkeek-designed 60-footer Winning Appliances (normally known as Ichi Ban) has been loaned out to John Winning Jr. and his father. Both sailors have won a Sydney Hobart, but never together. Sailing in memory of the sailors who were lost in the 1998 race, this thrown-together crew is stacked deep with talent including the Bay Area's own Jonny Goldsberry trimming sails.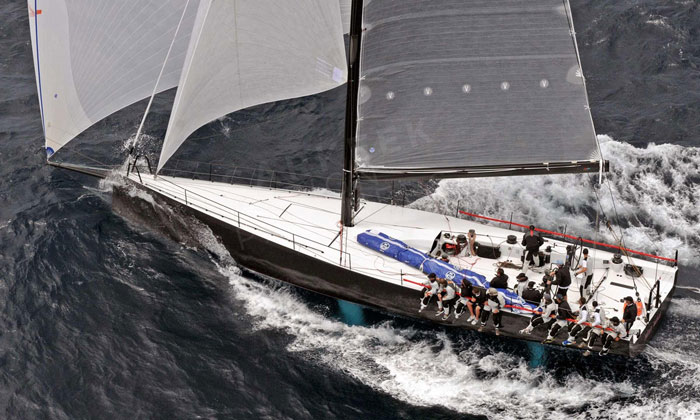 The weather is still a bit early to call with any certainty. Make sure to check out the race website at www.rolexsydneyhobart.com for all the details on how to follow the race. Live coverage will begin on December 26 at 12:30 p.m. AEDT (that's December 25 at 5:30 p.m. PST). We're planning to post an update in 'Lectronic Latitude on December 28.
Receive emails when 'Lectronic Latitude is updated.
SUBSCRIBE