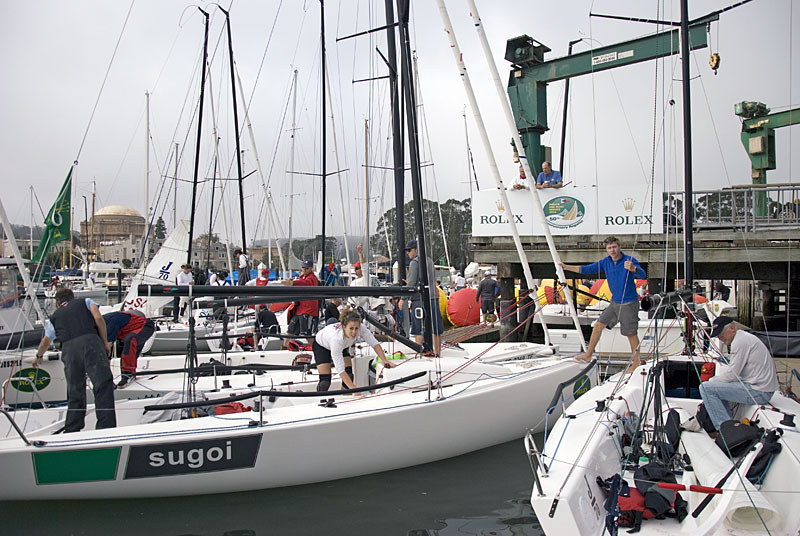 Our laptop's dictionary defines "fluky": "subject to chance, unpredictable: Sailing conditions are generally good but wind can be fluky." Day 1, yesterday, the Rolex Big Boat Series started out with just such conditions. As always, San Francisco's St. Francis Yacht Club is running the four-day regatta, with 99 boats competing in three racing areas.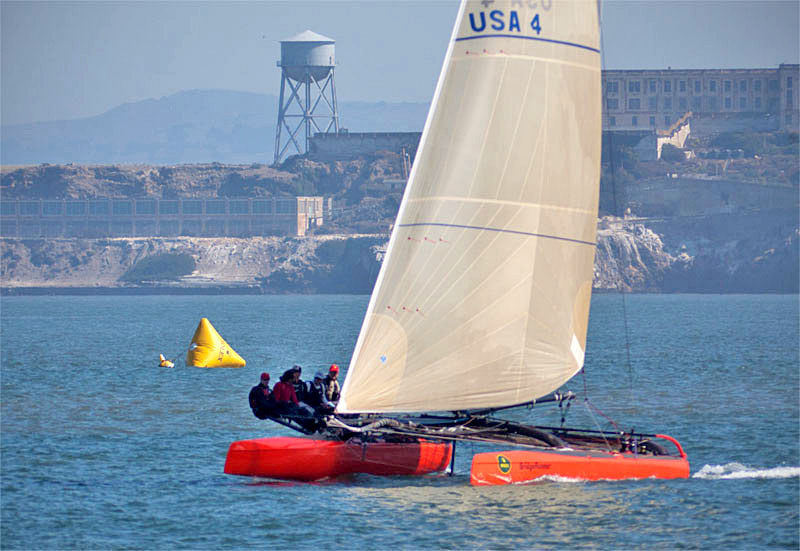 Mother Nature's Rolex must be keeping good time, however, because right on schedule, at about 1 p.m., the Slot whipped up a brisk westerly and the flood began to give way to an ebb, with white caps building. As the wind built, so did the level of chaos. By the end of racing, the gusts were topping out in the high twenties.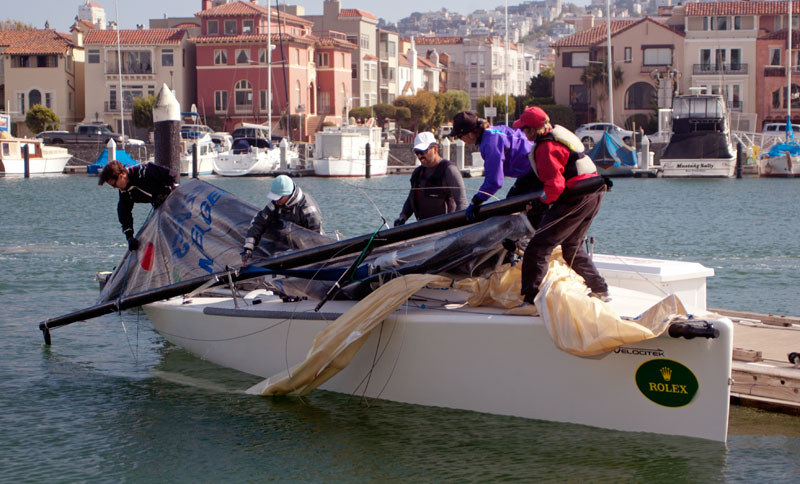 Multiple collisions were reported at the start of the second race, including one three-way involving the ORR entries Swiftsure II, Sy Kleinman's Schumacher 54, Wayne Koide's Sydney 38 Encore, and Frank Morrow's IMX-38 Hawkeye. The latter sustained so much damage that the boat will have to sit out the rest of the regatta. Both Encore and Hawkeye protested Swiftsure, which was disqualified from Race 2. Encore won both races in her division yesterday.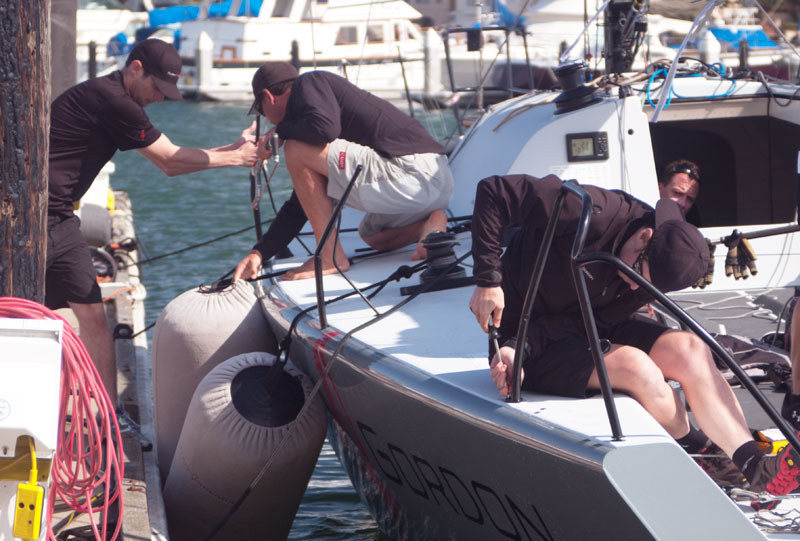 In the good-news department, most of the crews relished the breezy afternoon conditions. That's what they came here for. Kame Richards' Golden Moon continued its usual winning ways with two bullets in the Express 37 class, and long-time Melges 24 sailor Don Jesberg won both races in that one-design class. His Viva was named Boat of the Day.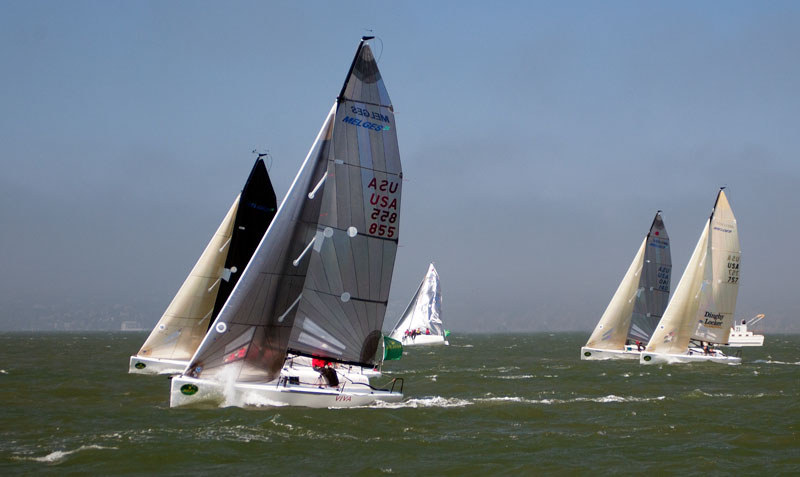 Friday morning started with a very strong flood and a moderate westerly of 10-12 knots. Two races are scheduled for today and tomorrow. On Sunday, the Farr 40s will continue with two buoy races while everyone else sails one long Bay Tour. Crissy Field is a great vantage point for watching the races, but spectators should remember to dress in layers like the sailors do! For details, standings, photos, and much more, see www.rolexbigboatseries.com.
Receive emails when 'Lectronic Latitude is updated.
SUBSCRIBE