Riviera Nayarit Splash & Blast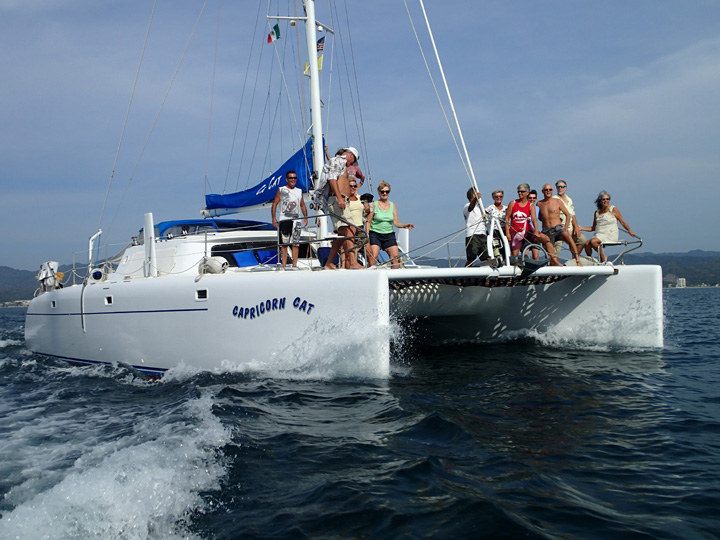 The cruising season moved into higher gear on Friday the 13th, as the Riviera Nayarit Tourism Board, plus the Marina Riviera Nayarit and Latitude 38, threw a Riviera Nayarit Welcome Splash for veterans of the this year's and previous Baja Ha-Ha's — plus anybody else who happened to be around and likes sailing.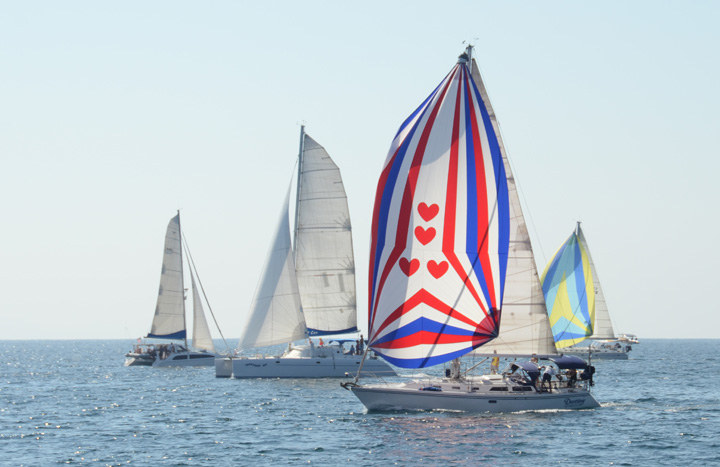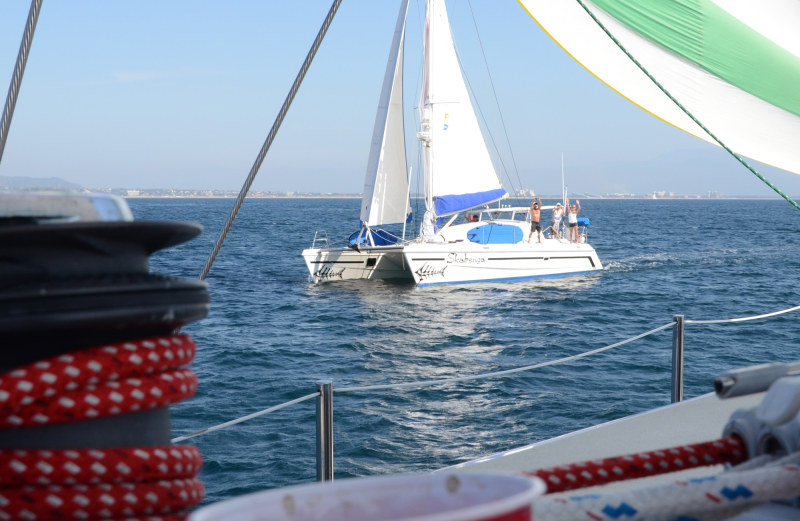 The festivities started off with two cats taking a group of about 60 participants over to the Vallarta YC at Paradise Marina in Nuevo Vallarta, which is also the Riviera Nayarit. Harbormaster Dick Markie was off in Antigua attracting more megayachts, but everyone still had a good time. That's because the Vallarta YC welcomed everybody with a free breakfast and a tour of the facilities. Some of the more intrepid visitors even slid down the croc's mouth and into the pool at the Paradise resort. Needless to say, the weather was fabulous, at about 85 degrees and blue skies. And whales were tickling the cats as they travelled between Paradise and La Cruz.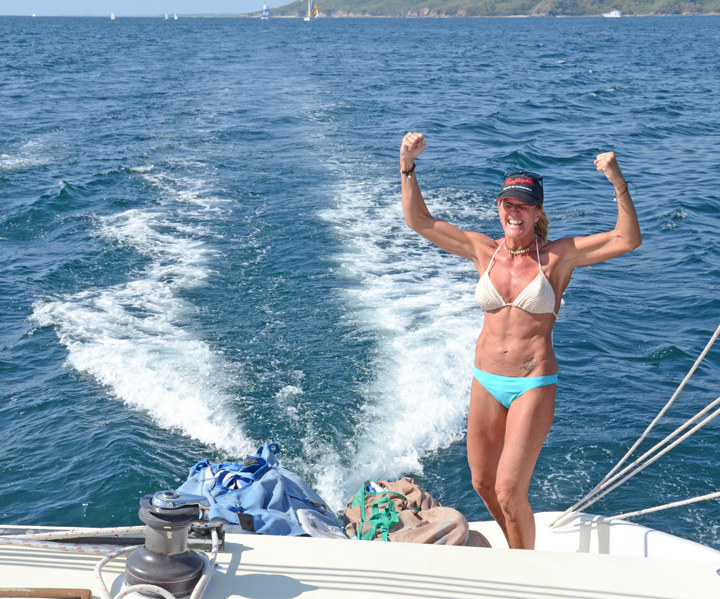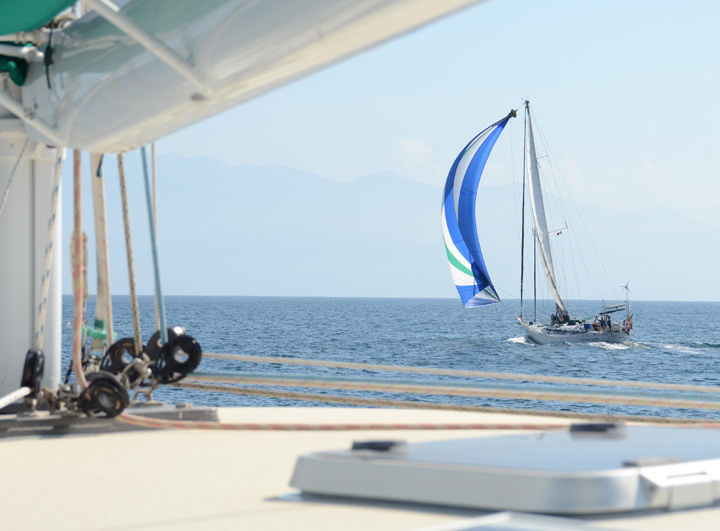 After the obligatory and refreshing round of swimming pool volleyball back at the Marina Riviera Nayarit's Junior Olympic-size pool, everyone retired to the Tourism board's welcome party. There was free tequila, free tacos and free music for all. Oh yeah, free sailing shirts and hats for all, too.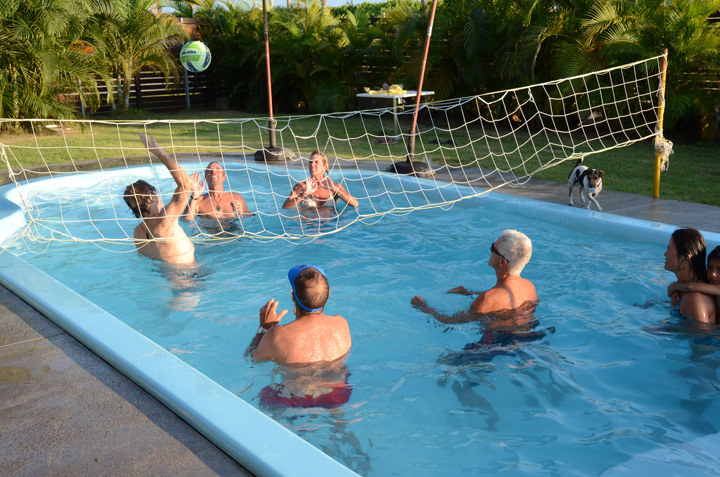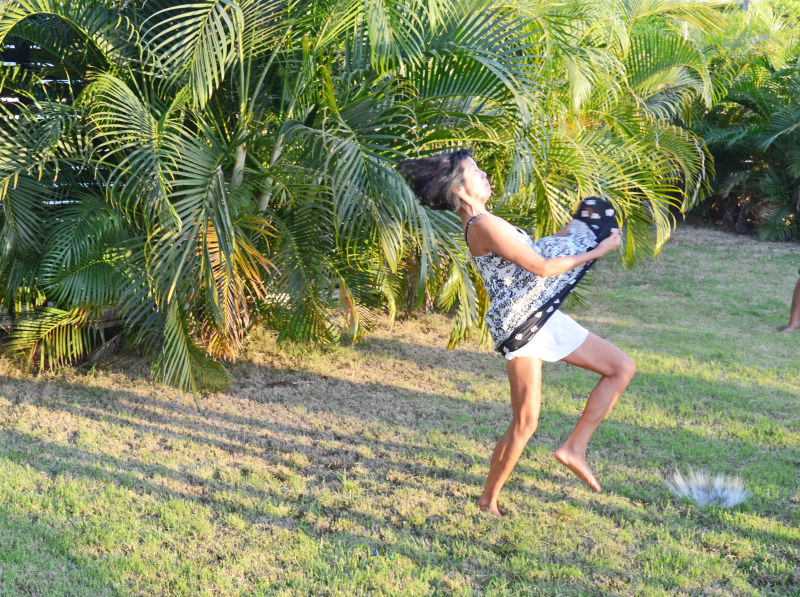 On Sunday, after a Saturday lay day, the absolutely-nothing-serious racing started with a 14-miler off La Cruz. For added safety and fun, it was pursuit racing. Once again, the weather was fabulous, with 8 to 14 knots of wind, flat water and warm temperatures. Pleasure sailing is what it was. And once again the whales were nice enough to say at least 15 feet away from all boats. While everyone who participated felt like a winner, Rob and Nancy Novak of the San Francisco-based Oyster 485 Shindig, vets of the 2012 Ha-Ha, had the fastest time.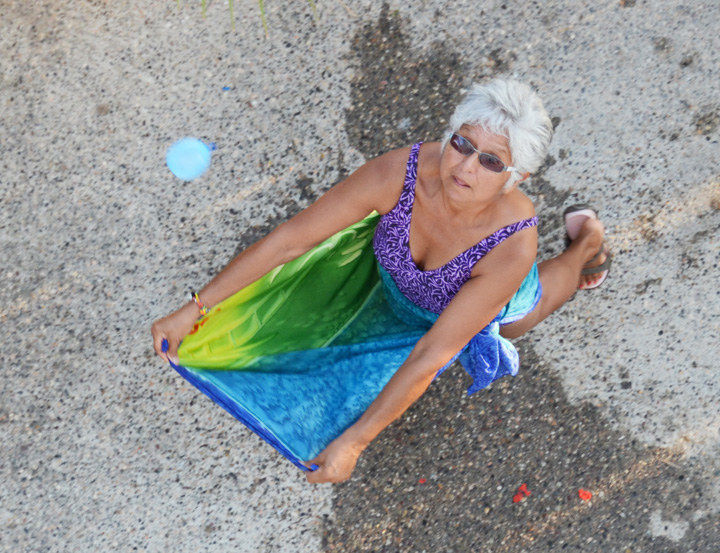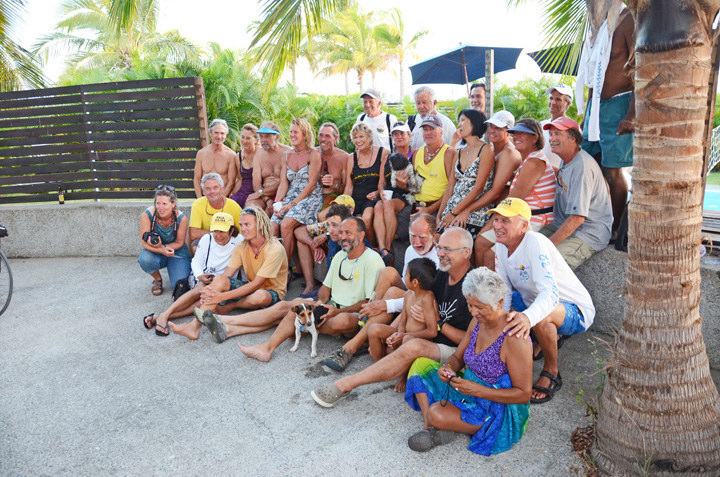 What do you do after a great race? Back to the Junior Olympic pool for more volleyball, followed by water-balloon catching for free dinners, then music and a slideshow of the day's activities at Philo's. Phwew, we're almost too tired for today's Punta Mita race and the opening of the Punta Mita Yacht & Surf Club, following on Tuesday by the Pirates for Pupils Spinnaker Run for Charity back to Paradise Marina.
Great folks, great sailing conditions, all we can say is that we wish you were here.
PHOTO
Receive emails when 'Lectronic Latitude is updated.
SUBSCRIBE