Retiring in the Right Latitude and Attitude, Jimmy Buffett Style
It has been a while since we've written — with no reasonable news hook — about one James William Buffett, a man who is always sailing on warm, tropical breezes through our collective consciousness.
In May, Margaritaville at Sea Paradise set sail from Palm Beach to Grand Bahama, marking the launch of Jimmy Buffett's Margarita at Sea cruise line. "To me, the only thing better than being on a beach by the ocean, is to be on the ocean," Buffett was quoted as saying by Southern Living.
We're not quite sure how many ships will fill out the line's roster, but the line is capitalizing on a brand and lifestyle that seem to have no bounds, creating a multimillion-dollar empire that was ironically built on a folky song espousing the simple life of kicking back with some cold ones, strumming the six-string, and taking life as easy as humanly possible.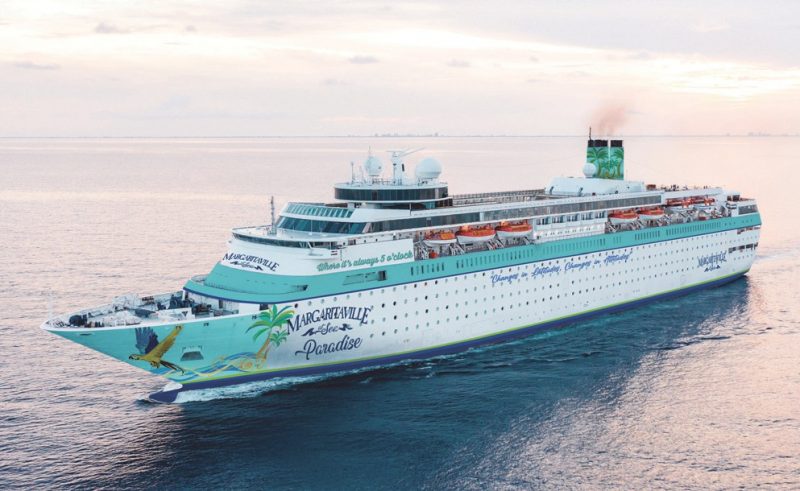 What else is included under the Margaritaville hospitality company umbrella, which sits proudly in an ice-cold cocktail of capitalism? "More than 20 million people a year pass through the doors of a Margaritaville-branded establishment," the New Yorker wrote earlier this year. "The company, with annual system-wide sales of $1.7 billion, licenses the name to restaurants, hotels, casinos, and resorts, and sells a wide array of branded merchandise: umbrellas, towels, beach furniture, bicycles, blenders, frozen shrimp, and Key-lime-pie mix."
And let's not forget Latitude Margaritaville, an "active-living community for Jimmy Buffett enthusiasts, aged '55 and better.'"
There are currently three Latitude Margaritavilles: Daytona Beach, Hilton Head, South Carolina, and Watersound, Florida, about 25 miles from Panama City — and there are likely more communities on the way. "Given the age of Buffett's fan base, and the life style he's hawking — as well as baby-boomer demographics — the move into active living was a natural one," wrote New Yorker writer Nick Paumgarten. "'Who knew people wanted to live in Margaritaville?' Jimmy Buffett told me. 'I thought for a while it was a myth.'"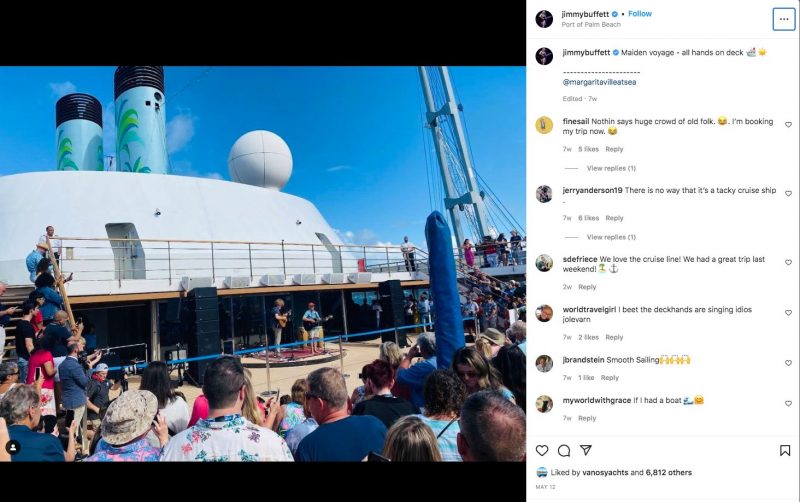 "'It's like being in college, but with money and without having to study,'" one Latitude Margaritaville resident told Paumgarten. "'You have a great dorm room, you never have to go to class, and there's always a party." After spending several days in the Buffett-themed community, the New Yorker, known for its deep investigations and fidelity to present both sides of an issue, painted a pretty rosy, tropical-colored picture of Latitude Margaritaville.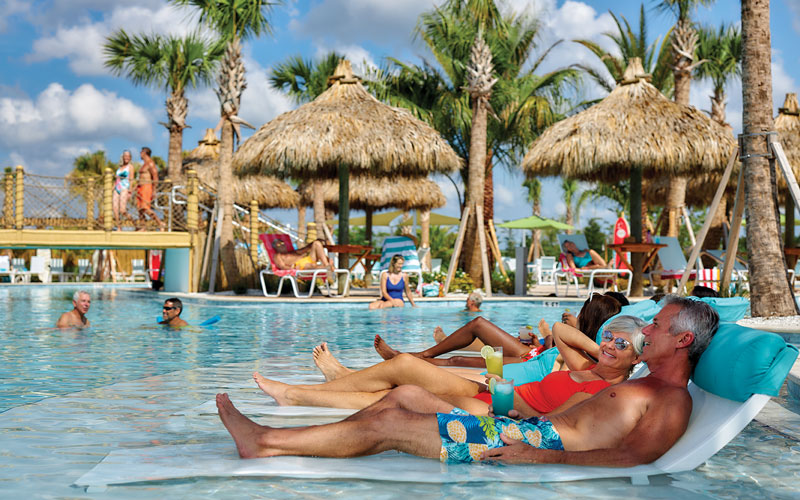 "If it's isolation that ails us — our suburban remove, our reliance on cars, our dwindling circles of friends, our lack of congregation and integration and mutual understanding… then the solution, especially for those tilting into their lonelier elderly years, would seem to be fellowship, activity, fun. In the Margaritaville calculus, the benefits of good company outweigh the deleterious effects of alcohol. Merriment is medicinal.
"The citizens of Latitude Margaritaville testify so consistently to a life of gratification that one suspects, but finds no evidence for, a regimen of happy pills or talking points. Disgruntlement and curmudgeonliness must exist, but not in view of a visitor susceptible to such traits."
Looking for a lost shaker of salt never sounded so relaxing.
Has anyone considered spending their golden years in Margaritaville? Please comment below.
Receive emails when 'Lectronic Latitude is updated.
SUBSCRIBE