This month marks the 75th anniversary of one of the most horrendous events of World War II, which occurred right here in the Bay Area. On July 17, 1944, a mishap at the Port Chicago Naval Magazine (site of present day Concord Naval Weapons Station on Suisun Bay) triggered a massive explosion that killed 320 sailors and civilians; injured another 390; destroyed two ships, an entire pier, a railway and a locomotive that was on it; shattered windows as far away as San Francisco: registered 3.5 on the Richter scale at UC Berkeley; and blew shrapnel so high into the air that a pilot flying over the area saw debris flying by at 9,000 feet. It was the worst loss of life during the war not caused by enemy action.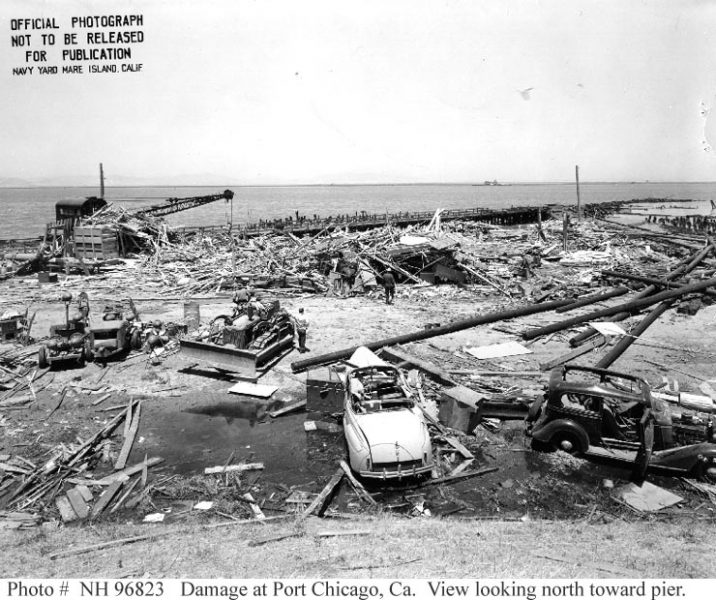 The incident also signaled a landmark case in race relations — 202 of the dead and 233 of the injured were African-Americans, who accounted for 15% of all African-American naval casualties during World War II. When asked to go back to work a month later, 50 survivors of that day refused. The "Port Chicago 50" were eventually court-martialed, dishonorably discharged, and thrown into prison for 15 years for mutiny. A young lawyer named Thurgood Marshall finally brought the government to its senses — the men were all released 16 months later. The landmark case led the Navy to become the first branch of the military to desegregate its ranks beginning in February, 1946. Oh, and they adopted new standards for the safe handling of munitions, too.
In 1999, President Bill Clinton granted a presidential pardon to Freddie Meeks, one of the last surviving members of the Port Chicago 50.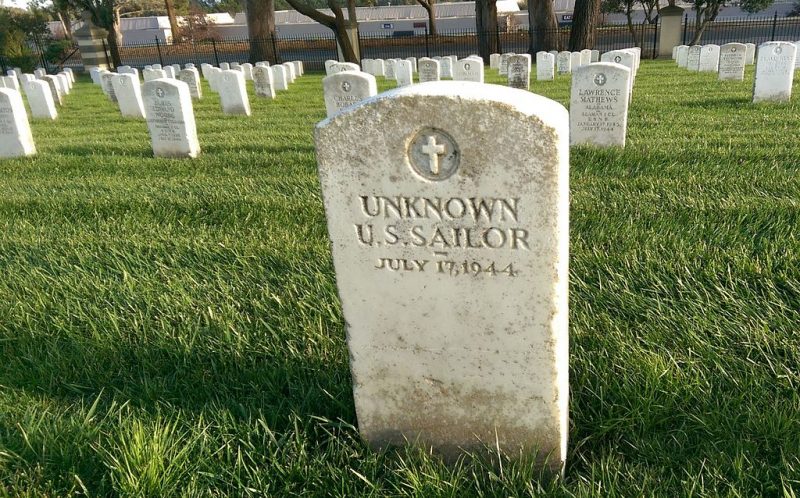 Just last month, concurrent resolutions passed by Congress recognized the victims of the explosion and officially exonerated the Port Chicago 50 "in order to further aid in healing the racial divide that continues to exist in the United States."
Receive emails when 'Lectronic Latitude is updated.
SUBSCRIBE