A Relaxing Saturday Sail, or Messing About in Boats?
We often approach the weekend with thoughts of spending our Saturday and Sunday sailing. We picture ourselves coasting along, looking up to watch the telltales drift against the blue-sky background, perhaps looking across the Bay at the Headlands, the cityscape, or the Bridge. We can even feel the fresh air in our nostrils and detect the faint taste of salt on our lips. Then we remember: The boat isn't ready to sail. Perhaps we have an engine to repair, or the rigging needs tensioning, or maybe we're partway through some sanding or varnishing, or painting. Whatever it is, sometimes it's enough to keep us tied to the dock. What are we to do?
We have options. We can stay at home and sulk, we can call a friend and catch a ride on their boat, or we can go to the marina with our work gear and complete some of those jobs that are keeping us tied down. Whichever way, we're still "messing about in boats," and as Kenneth Grahame wrote, "…there is nothing — absolutely nothing — half so much worth doing…" And we agree!
How often have you gone to your boat, feeling a bit grumpy and down about the "work" you have to do, only to get there and happily get stuck into even the dirtiest of jobs? For us, this is usually the way things roll. We forget that in between the sweating and cursing, there are those moments when we stop for a break; perhaps we brought coffee or lunch, and we sit on deck and enjoy the sounds of the Bay that surround us, even at the dock. We might even stop to chat with our neighbors, many of whom are doing pretty much the same thing we are: "messing about in boats." And, at the end of the day, there is immense satisfaction in what we did achieve.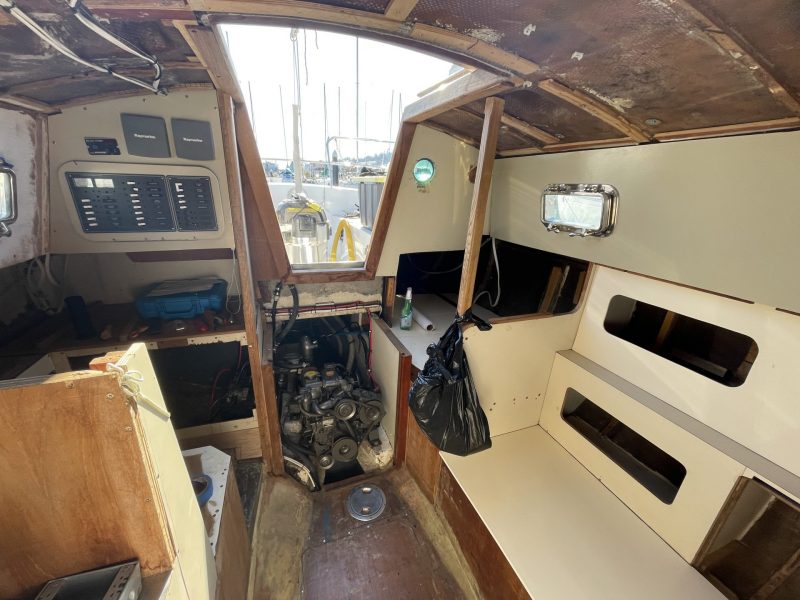 The moral of this story? Just because you're not going sailing, don't assume you won't be having fun.
Receive emails when 'Lectronic Latitude is updated.
SUBSCRIBE