Recognition for an Amazing Rescue Story
On Sunday, November 3, PICYA bestowed awards for 2019 at Encinal Yacht Club in Alameda. Significant among them was the Meritorious Service Award. PICYA awards the Individual Meritorious Service Plaque to any person, regardless of their affiliation, who has performed exceptional acts of rescue and aid in saving of life and/or property in the age-old tradition of the sea.
On the evening of July 19, around 2145 hours, Michelle Norman, a resident of Coast Guard Station Rio Vista housing, along the Sacramento River, was lying in bed and heard cries for help from an open bedroom window. She jumped out of bed to inform her husband, Boatswain's Mate 1st Class Seaver Norman. He ran out of his house and headed to the station to alert the duty crew. Two CG boats got underway by 2153. Seaver followed the SAR crews down to the dock to help vector the boats to where he thought the cries were originating. After going to the dock, he realized he could no longer hear the cries for help. His wife Michelle was able to hear them from the bank.
With the help of Michelle, Seaver was able to successfully direct the boats with a flashlight to two people in the water. The small fishing boat they had been on began taking on water in the stern and sank within a matter of minutes. They had only enough time to try to don their lifejackets (incorrectly). When the rescue boats arrived on scene, both individuals were having trouble keeping their heads above the choppy water. They told the rescue crews that they would have drowned if the rescuers had not reached them. The Coast Guard crew recovered the first PIW (Person in the Water) by 2200. They recovered the second PIW three minutes later. They took the two to nearby Delta Marina for medical evaluation and to be reunited with family.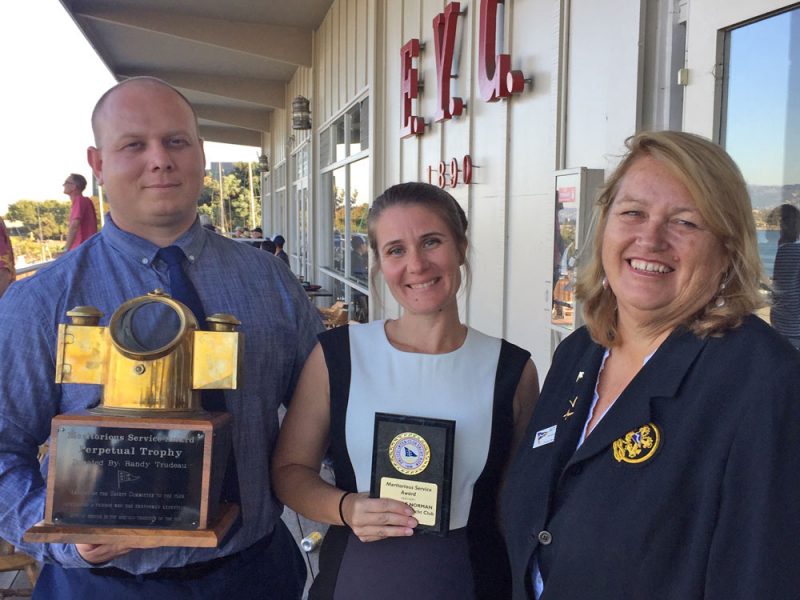 The PICYA Safety Committee considers recommendations for this award when received on a letterhead of a PICYA-member club and signed by a flag officer. This is limited to the total geographic area represented by the member clubs, not to exceed 35 miles offshore. The recommendation should include a date, time, and description of the incident; the location, weather and water conditions; and names of the rescued and persons performing the service; plus all pertinent factors. Of value also is supporting information such as press clippings, radio transcripts and accounts by witnesses, if available.
Learn more about PICYA, the Pacific Inter-Club Yacht Association, at http://picya.org.
Receive emails when 'Lectronic Latitude is updated.
SUBSCRIBE