RBOC, BoatUS Successfully Lobby State for Smaller Increase in Registration Fees
After proposing a 250% boat-registration-fee increase in March, the State of California has reduced its proposed hike to 100%, which would bring the cost of a two-year registration from $20 to $40, or $20 per year.
More than 4,000 people contacted California lawmakers asking for a more moderate increase in fees, according to the Recreational Boaters of California, or RBOC, who — along with BoatUS and a coalition of stakeholders — successfully lobbied the state government during recent budget negotiations for what the group called "a more responsible and fair boat registration fee increase."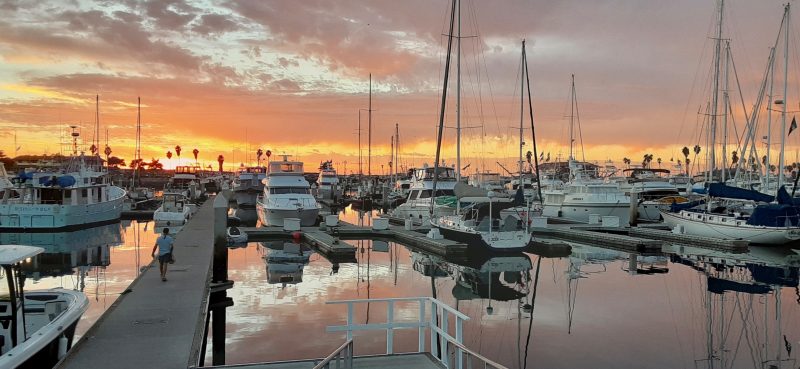 "We appreciate the support from our partner BoatUS and our coalition partners to make the boaters' voices heard in Sacramento," said Winston Bumpus, RBOC's president.
Boater-registration fees finance the Harbors and Watercraft Revolving Fund, or HWRF, which supports boating infrastructure, boater education and local boating law enforcement, as well as invasive species prevention programs. RBOC said that the 100%, $20 two-year increase "leads to a path that more equitably funds these programs." The HWRF had been teetering on insolvency, and also was vulnerable to state "raiding" for beach restoration projects, according to RBOC. Through lobbying, the HWRF has been buoyed with more than $60 million in funding, and legislators included a provision "that would suspend transfers of HWRF funds to the public beach restoration fund," the RBOC said in a press release.
"Advocacy works," said BoatUS Manager of Government Affairs David Kennedy. "Legislators clearly listened, and we thank them for understanding our needs."
A final vote on the fee increase is expected in June; the new fees could go into effect before the end of the year.
Receive emails when 'Lectronic Latitude is updated.
SUBSCRIBE