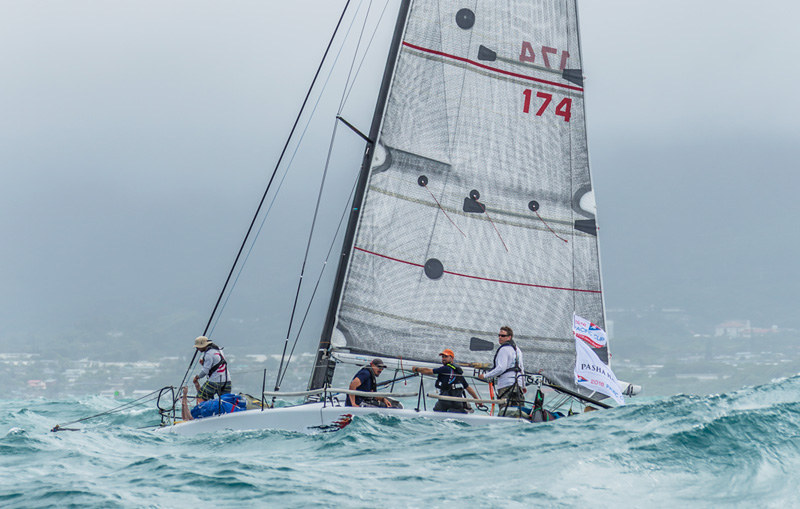 First, an apology to readers who aren't into racing. We realize that 'Lectronic Latitude has been almost completely consumed by racing news recently. But with three major Hawaii races going on — all of which were somewhat affected by powerful tropical storms — the realm of offshore racing has demanded our full attention lately. By next week, though, we'll be back to our regular mix of reporting on recreational sailing, cruising, racing and nautical curiosities.
Since our last Pacific Cup report on Friday, conditions throughout the weekend were raucous. Thankfully, Tropical Storm Darby veered to the west, passing behind the Hawaiian Island chain, rather than clobbering the fleet directly. But it caused plenty of havoc nonetheless. Although many boats hit record boat speeds in the intense conditions, frequent squalls and wildly confused seas made the final sprint to the finish line extremely challenging — especially for the smaller boats. Concern about the storm's effect on racers spurred the Race Committee to share weather updates fleetwide from Rick Sheema (The Weather Guy) and Commanders Weather, and also allowed all boats to consult professional weather gurus directly for additional input.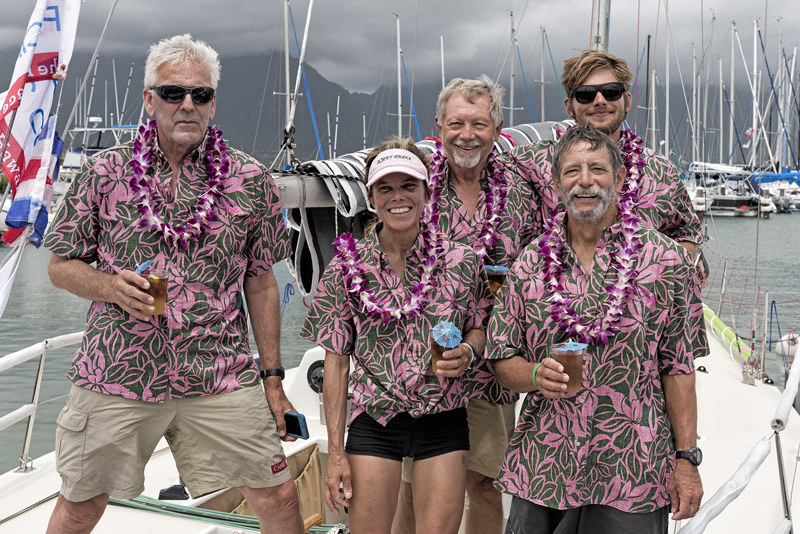 "Driving through the morning squalls was amazing," reported crew member Michael Radziejowski of Dean Treadway's Sweet Okole. "It felt like you were tumbling inside a washing machine." This was the 11th Pac Cup for the bright-finished Farr 36, one of 13 boats that finished Friday.
Reports indicate that many boats intentionally slowed down during the weekend in order to let the storm pass without incident. Now, in hindsight, we've heard that some crews realized they put the brakes on a bit too hard. All in all, though, Darby threw a wild card into the mix, affecting roughly two thirds of the fleet in one way or another.
Despite the punishing conditions, most boats report only minor gear breakage — in addition to many blown sails. The most costly loss we've heard of so far occurred aboard Ray Sanborn's Hawaii-based J/109 RV Aloha, which was third place in the Weems and Plath Division B for much of the race. Roughly 150 miles from the finish, her mast snapped while flying a chute. Sanborn's uninjured crew was forced to jettison the broken stick, but saved the new main and spinnaker.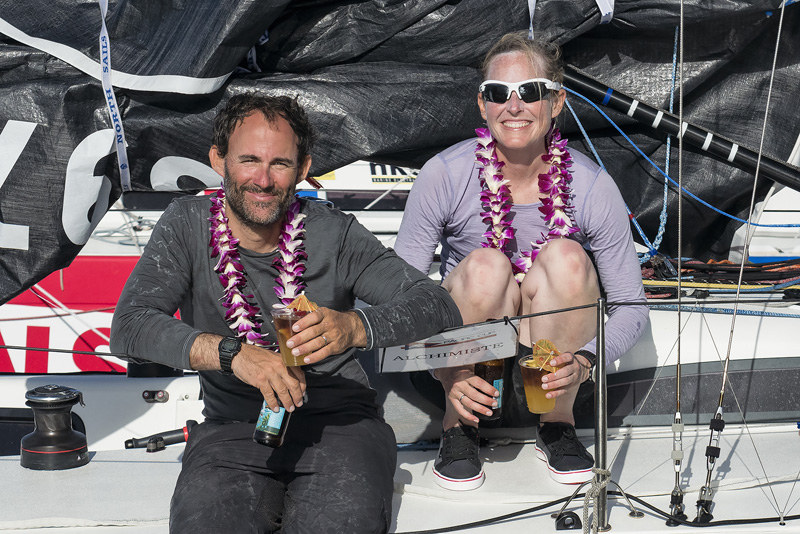 Although most division winners have long been decided, all results are still provisional. You'll find the leaderboard on the event's official website, and be sure to check out the Pac Cup recap in the August issue of Latitude 38 magazine (out July 29).
Receive emails when 'Lectronic Latitude is updated.
SUBSCRIBE