Randall Reeves Makes His First Stop
After nearly 250 days at sea and 31,000 continuous, nonstop miles — including a lap around the Southern Ocean and one and a half times around the world — Randall Reeves has made his first stop of the Figure 8 Voyage 2.0 in Halifax, Nova Scotia.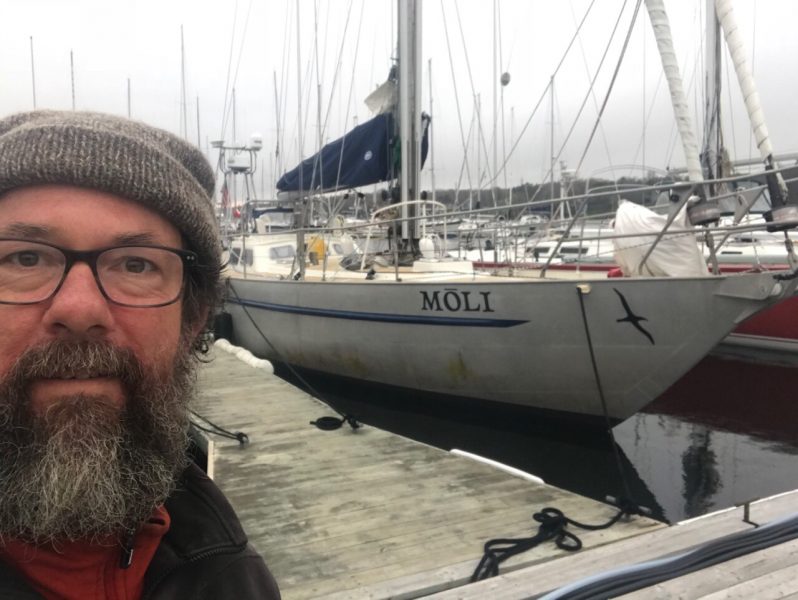 Reeves had originally been shooting for St. John's, Newfoundland, but was forced into Halifax for a number of reasons. "It's closer," Reeves said on his blog. "Over the last week Mo has lost her windvane and primary headsail (my two best friends); winds have been strongly contrary or light since I can recall, we're low on fuel, and the east coast of Newfoundland is experiencing a record iceberg year.
Reeves said the icebergs caught him off guard, and said there are currently between 20 and 70 icebergs per square degree floating around the southern entrance to the Labrador Sea. "Imagine icebergs, gale force northerly, fog — a very likely scenario. I need a plan for that."
Reeves plans to be in Halifax for up to a week. "As fortune would have it, Halifax (Lunenberg) has sailmakers and St. John's does not."
The passage up the Atlantic was slow going through the tropics, before Reeves arrived in the still-active, not-quite-summer north. "The North Atlantic low-pressure systems have taught us a couple of lessons, and unfortunately they have bruised us a bit." During a gale last week, Reeves had deployed his Jordan series drogue when it apparently fouled on his windvane. He has been on his electronic autopilot ever since.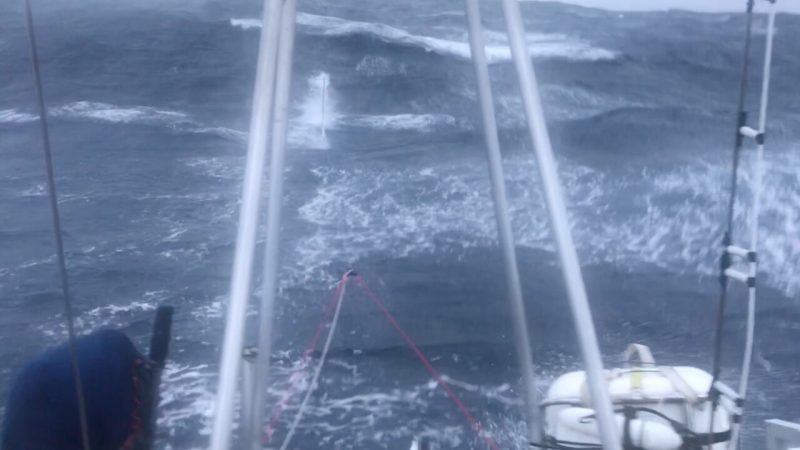 The damage to his headsail came days later, during a another gale, though this one much smaller in size. "I came on deck at 2 a.m. to tack and noticed a strange shadow cast by my headlamp onto the #2 genoa," Reeves posted on May 29. "On closer inspection, the shadow resolved into a long tear in the sail from the protective cover at the foot all the way through two panels. In the day was due a gale, so I hustled the sail down on deck, jammed it into a bag and hustled the spare into the sky, all before dawn. Winds were 15 knots from the south by the time I was done and 30 before noon. All in all, I was lucky the sail didn't blow entirely and that I could exchange it during a gentle phase."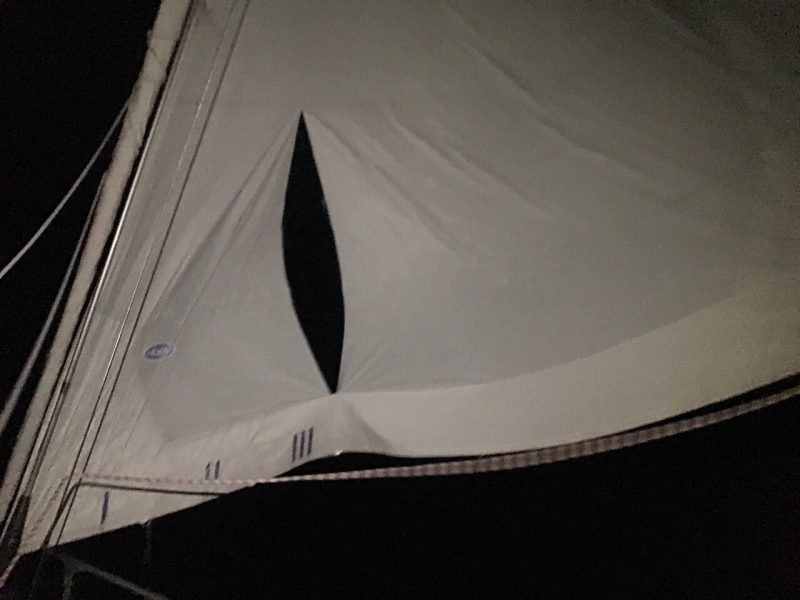 Reeves said that he's only in Halifax to accomplish a few jobs,  reprovision a bit, "and maybe have a beer," Reeves said on a video. "I haven't had a beer, ah, in so long. Looking forward to a beer." After finishing up in Halifax, he still has his eyes set on St. John's. "Because my lovely wife meets me there in the middle of the month, and there is just no way I'm not getting to St. John's in time to see my lovely wife."
Of the Northwest Passage, Reeves said "It's been some difficult years up there. There is no guarantee at all that we'll get through. But I want to get there on time at least, and give ourselves a really good chance of making it." Reeves called the Northwest Passage "the first big hurdle; about 5,000 miles of difficult piloting." The next hurdle, he said would be the final passage through the Bering Sea and Gulf of Alaska in the fall, at the beginning of the stormy season.
Reeves said he hopes to be home for Thanksgiving.
Receive emails when 'Lectronic Latitude is updated.
SUBSCRIBE