The powers that be at the Race to Alaska remind us that the "$100 slacker tax for registration starts January 16. To avoid the tax, apply by December 31. Allow two weeks to be accepted. Register by January 15." Got that? (The actual race will start on June 8.)
New Year's Day
On Wednesday, the first day of the '20s, the historic vessels of the Master Mariners will gather noonish at Clipper Cove for a super-casual 'race' to Point San Pablo Yacht Club in Richmond for a chili cook-off and tacky trophy exchange.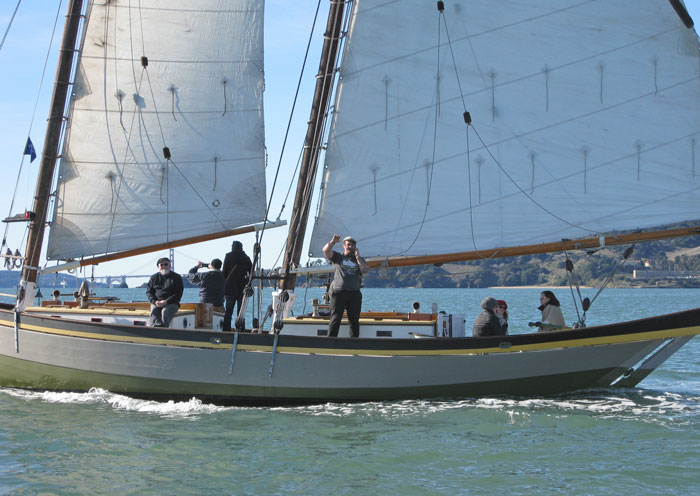 Yacht clubs in Alameda host a circumnavigation of that island. Starting and finishing at Oakland YC, cruisers are invited to stop at Aeolian and Ballena Bay YCs along the way.
Coyote Point YC will begin their series of monthly races with Brrrr Rabbit on NYD.
Midwinters
Though most midwinter series in Northern California started in November or December, a few more join the fun in January.
Oakland YC's on-the-Estuary Sunday Brunch Series will kick off on January 5 and continue every other Sunday through March 29. Brunch at the club in Alameda will precede the races; prizes, drinks and food will follow.
Coyote Point YC in San Mateo will offer Winter Sails starting on January 12 and continuing twice a month through March.
The Corinthian Midwinters hit San Francisco Bay for two action-packed weekends on January 18-19 and February 15-16. "We'll be following our traditional format," write the race organizers at CYC. "One race a day, followed by great times on the deck. Party Saturday evening, tricky winter currents and winds, spectacular weather, racers' buffet and more. Note that boats are required to have appropriate propulsion and/or ability to anchor in case of light wind. We do not want to divert race resources to 'rescue' boats that failed to prepare." Register by January 15.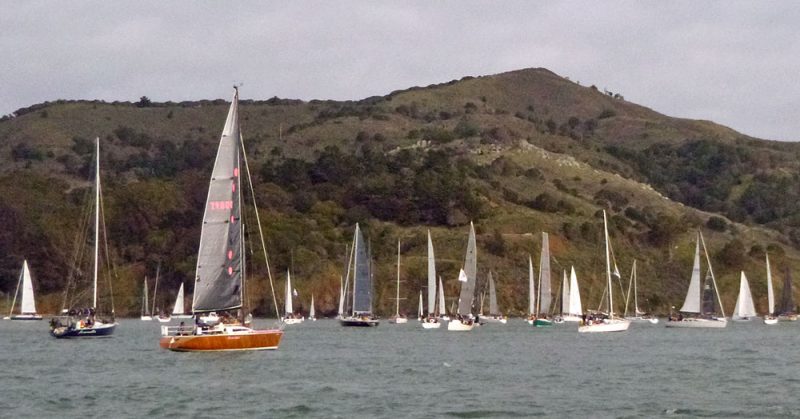 Singlehanded Sailing Society
On January 11, Richmond YC will host the Singlehanded Sailing Society for an Emergency Rudder Race and Show & Tell. The idea is to deploy your rudder while under sail, as practice for an actual need that might arise while sailing offshore.
Walk the docks in the Bay Area and you will not be able to escape discussion of the Three Bridge Fiasco. "Which way will you go?" "Singlehanded or doublehanded?" "Will it be ebbing? How much?" This massive pursuit race starts and finishes (in either direction) off Golden Gate YC and rounds three marks (in any order and direction). The three marks correspond to three bridges: Blackaller Buoy near the South Tower of the Golden Gate; Red Rock just south of the Richmond-San Rafael Bridge; and the Bay Bridge, bisected by Yerba Buena Island. The race will be held on January 25 and is the first event in the SSS racing season. See the SSS website.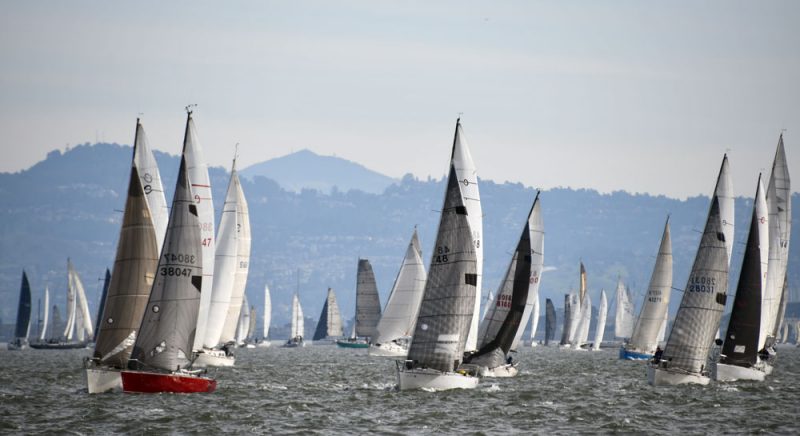 Receive emails when 'Lectronic Latitude is updated.
SUBSCRIBE