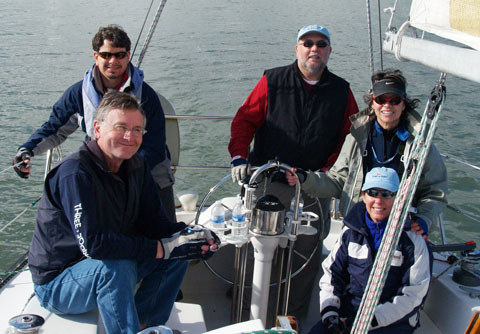 Tiburon YC begins their three-race midwinter series this Saturday. It continues on the second Saturdays in February and March. Racing at TYC is generally low-key and inexpensive, but North Bay conditions can be challenging. See www.tyc.org.
Berkeley YC and RegattPRO continue their series this weekend on the Berkeley Circle. Hopefully they'll be far enough apart tomorrow to avoid the confusion that happened last month. Island YC's Island Days on the Estuary, Santa Cruz YC's Winter Laser series and Lake Merritt Sailing Club's Robinson Memorial Midwinters continue on Sunday. Oakland's LMSC doesn't have a website, so call Commodore Jackie Kearney at (510) 582-1048 if you're interested. Richmond YC will host the Little Daddy Regatta/NorCal #9 for high school teams on Saturday.
With a high pressure system building over our coast, the National Weather Service is expecting light, variable winds and sunshine this weekend. You can pick your own resources for conditions from our Links page.
Looking at events a bit further in the future, we see that Corinthian YC requests entries for their midwinter series — which begins on January 19-20 and concludes on February 16-17 — by Thursday, January 17.
The Singlehanded Sailing Society invites you to register for the 2013 Three Bridge Fiasco Race, scheduled for Saturday, January 26, off Golden Gate YC. "Please join us at Oakland YC for the Skippers Meeting on Wednesday, January 23, at 7:30 p.m.," reads today's email reminder. "January 23 is the last day to register." See www.sfbaysss.org.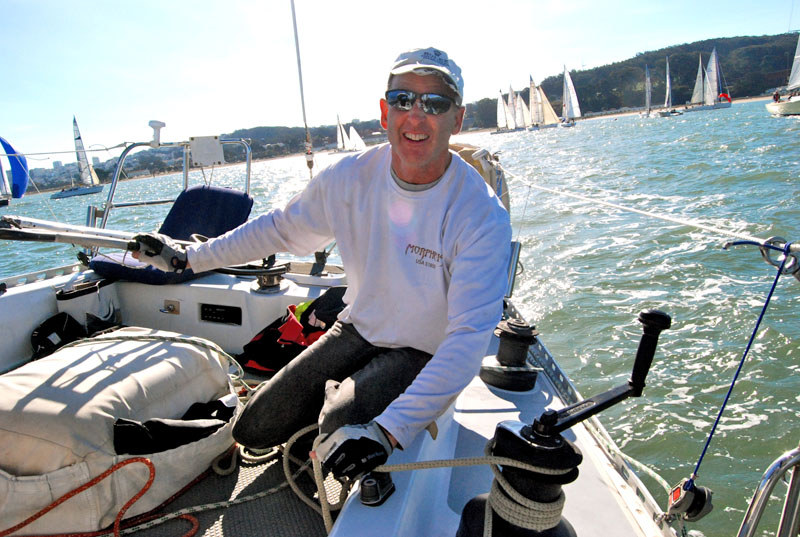 Quantum Key West Race Week is coming soon on January 20-25. Who's going from the West Coast? Since we'll only be sailing vicariously, so we'd love to hear about it.
Southern California Yachting Association's Women's Sailing Convention will be held at Bahia Corinthian YC in Corona del Mar on February 2. They encourage you to sign up early, as space is limited.
Space is also limited for sailmaker Kame Richards' popular seminar, How the Tides Work for You, at the Bay Model in Sausalito. These always fill up! So even though they're not until February 19 and 23, we encourage you to reserve your space early. RSVP to Jim Tantillo at (408) 263-7877 or email him. The Bay Model itself is a 'must-see' for San Francisco Bay Area sailors.
You can find these events and much more in our Calendar online or in Latitude 38.
Receive emails when 'Lectronic Latitude is updated.
SUBSCRIBE