How Do You Put the Weather Together?
All signs were pointing to a windy day.
It was Friday, August, 23, and the fog in Marin gushed over the foothills of Mount Tam, the trees shook furiously, and the air was chilly and bit at the skin. Days before, weather.com predicted higher-than normal winds on the 23rd for the East Bay.
There was another factor in how I was putting the day together: Exactly one week prior, and at the conclusion of several days of hotter-than-normal temperatures in the Bay, there was a blow. "It's a marine surge," a fellow windsurfer at Point Isabel said matter-of-factly.
These components represented my general process for making a call on the weather: Watch the elements, check a basic (and free) forecast, and, if possible, incorporate some kind of precedent or trend.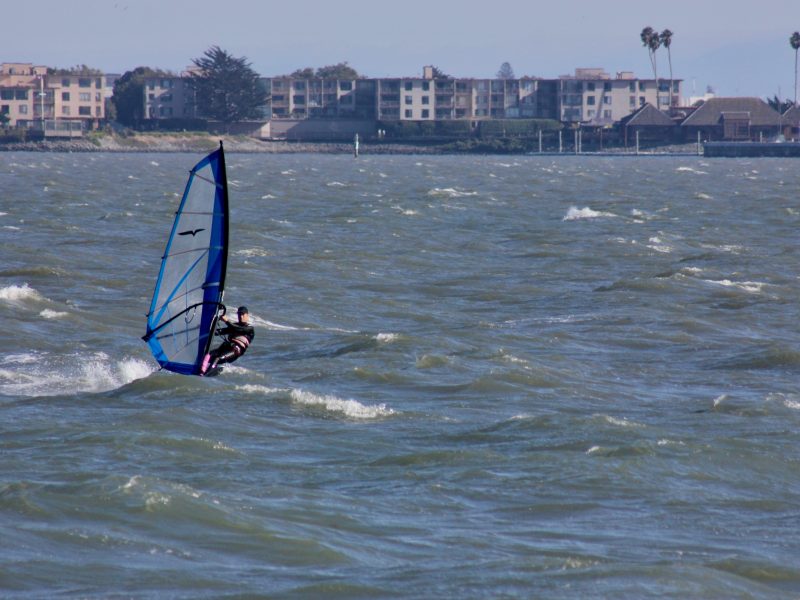 Latitude Nation, a question: How do you put the weather together? What tools do you use? What forecasts do you follow? Do you feel the weather out? Do you watch the fog, clouds, texture of the water, etc., to get a sense of what's what?
On this question, perhaps more than any other, we would like to know what you think (a link will be provided below). Please go into as much detail as you can muster.
Do you actively try to expand your weather knowledge and learn new terms, techniques and technology? Are you big into apps and weather-forecasting sites? If so, which ones, how often do you check them, and how exclusively do you rely on them? How often are you right — or wrong — in your predictions?
Or, do you just sail when you want to sail, the weather be damned?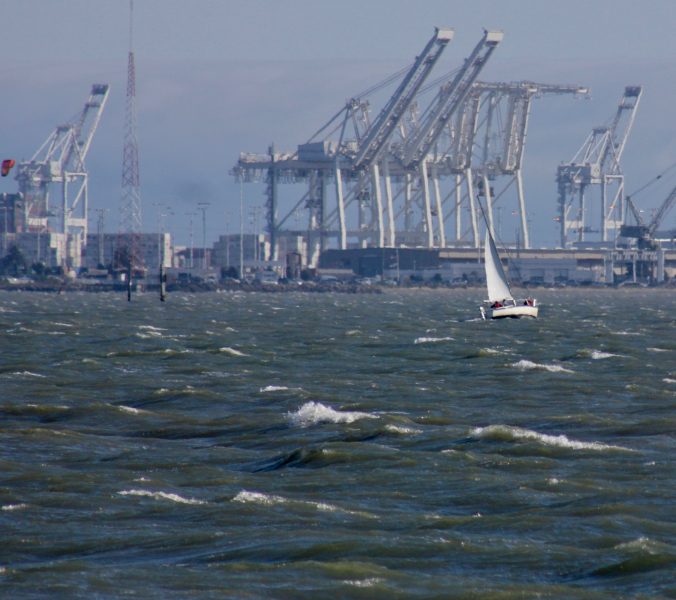 Sure enough, my prediction — or educated guess/divination/prognostication — about the 23rd was right*. It was nuking, almost as windy as Point Isabel ever gets. (*The wind actually died as soon as I went out. I drove to another spot and re-rigged; the wind died almost immediately, again.)
A few windsurfers kept talking about the "weird eddy" just offshore that was cranking out the big breezes. I'm vaguely familiar with the concept of an eddy, but more familiar with the idea that sailors sometimes need phenomena to explain the weather to themselves. Just like me, other people piece their predictions together — even if the details differ (my knowledge is, admittedly, very elementary). On any given day, I feel like most experienced sailors pretty much have a 50/50 chance of predicting the conditions. Most windsurfers use a popular app which includes a daily forecast as well as conditions in real time. I swear, they say that the forecast is dead wrong more often than not.
Maybe I'll incorporate "marine surges" and "eddies" into my weather vocabulary, but I follow my own program because it's what works for me. At times, I actively avoid listening to other people because everyone's opinion tends to be both absolute and disparate, which kind of messes up my mojo if I pay too much attention.  In nearly 50 days of sailing this season, I've only been 'skunked', or not able to sail, for four days — which, for me, is a remarkably good ratio. I would love to say it's my superior weather knowledge, but I'm sure I've just been super lucky, and maybe, have had a good attitude — I readily accept that there will be good days and bad, and that any day at the water is a good one.
My own program also means minimal technology. For me, feeling out the conditions is the whole reason and purpose for sailing — to observe, listen, learn, and expand knowledge and experience.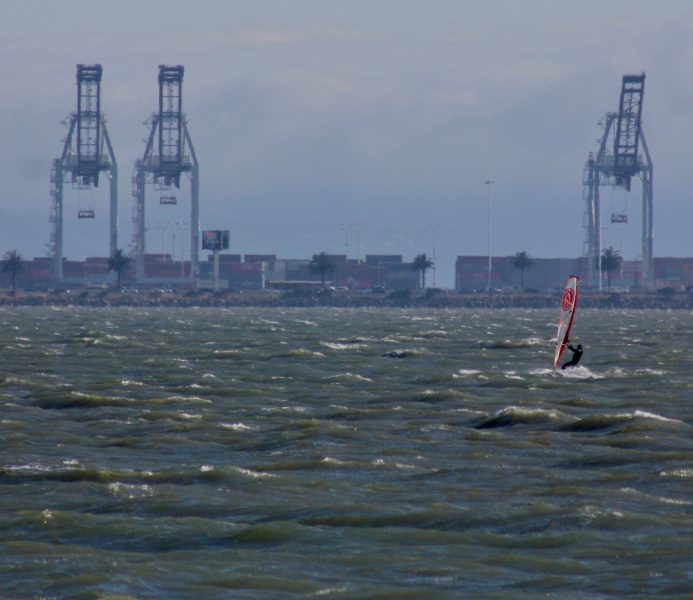 So, seriously, Nation, we want to hear your deepest thoughts about your relationship with the weather. You can email us here, or comment below.
Receive emails when 'Lectronic Latitude is updated.
SUBSCRIBE