Puerto Vallarta Race Sizzles into Mexico
A long and light PV Race has drawn to a close with the smallest boat in the fleet claiming overall victory after 1,000 miles of ocean racing from San Diego to Puerto Vallarta. A US Sailing Rolex Yachtsman of the Year and multi-time world champion, Bill Hardesty led a rock-star crew to victory on the Hobie 33 Sizzle to place first overall on corrected time after seven days on course. Having started in the first wave on March 5, Sizzle commanded ORR Division 6 with a good shot at claiming the overall win and potentially even first to finish.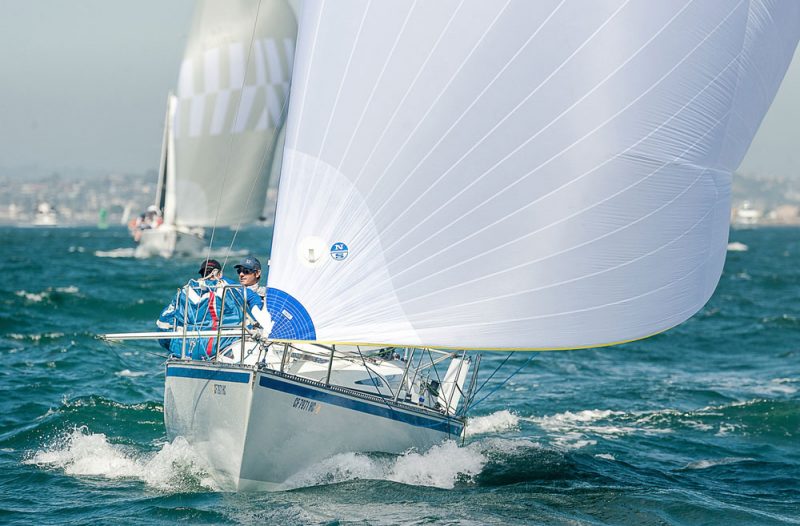 Behind Sizzle, a battle between the fleet's top two maxis — Roy P. Disney's new-to-him Volvo 70 Pyewacket 70 and Steve Meheen's Botin 80 Cabrón — had ground to a halt north of Cedros Island before picking back up again. Had it not been for some light air of their own in the southern half of the Baja Peninsula, Sizzle very well may have been the first boat into PV. But once the big boats got back into the breeze, they began doing what big boats do and blasted across the Gulf of California.
Though Pyewacket 70 had built up a nice lead, helped in part by an offshore routing option, the longer and faster Cabrón caught up just before the finish and snuck into PV to grab line honors, though not without some drama at the mark. Pyewacket 70 and Cabrón locked horns in a match race to the finish, separated by just yards in the dark of night. Both missed the finish line and had to re-round. Pyewacket 70 incurred a one-hour time penalty as a result of the ordeal, giving Cabrón first on elapsed time. But Pyewacket 70 won divisional honors.
The Bay Area was well represented with sailors on many boats, including on Cabrón. Nathalie Criou's 33-ft Beneteau Figaro 2 Envolée sailed in ORR 6, but she retired into Cabo San Lucas after a prolonged duel with light air off the southern portion of the Baja Peninsula.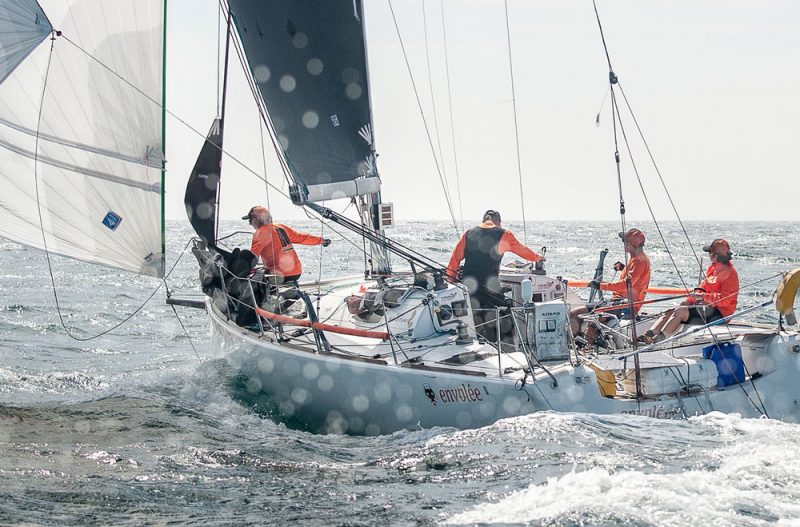 While some of the fleet retired and some are already delivering back north, much of the fleet is now in Mexico for MEXORC, which is seemingly still underway with results posted from the first day of racing. With sailors having departed San Diego just a week or so ago for mainland Mexico in a pre-coronavirus world, and with many still down there racing in the MEXORC, we wouldn't be surprised if more than a few stay and self-isolate in the warm tropical climes of Mexico in the springtime instead of delivering back north to an increasingly locked-down California.
Receive emails when 'Lectronic Latitude is updated.
SUBSCRIBE