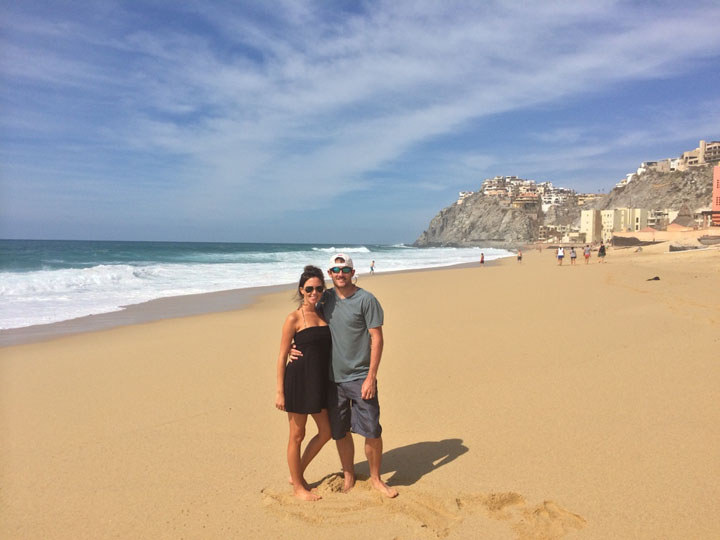 If you're signed up for the 21st Baja 'Finally Legal' Ha-Ha — to leave San Diego on October 27 and arrive in Cabo San Lucas on Thursday, November 6 — you're probably wondering how things are going in post-Odile Cabo. After the initial chaos and lawlessness at the Cape, we're told it's now full speed ahead on getting up and running again. Tourism is Cabo and Baja Sur's lifeblood, and it's in everyone's interest to be ready to welcome tourists back as soon as possible.
Roads — The Mexican government reports that all federal roads, meaning the main ones, are open from Cabo San Lucas to the California border. This means much-needed supplies are being trucked down again. There may be some detours right now, but five weeks from now the roads should be in good shape.
Cabo San Lucas Airport — You can't have mass tourism without an operational airport. After evacuating 27,000 tourists as of last Sunday, the decimated airport has been accepting relief traffic only. Grupo Aeroportuario del Pacifico, the airport operator, says they expect to resume commercial operations on October 8, which is about one month before the Ha-Ha fleet arrives. We're confident crews will be able to get flights home after the Ha-Ha.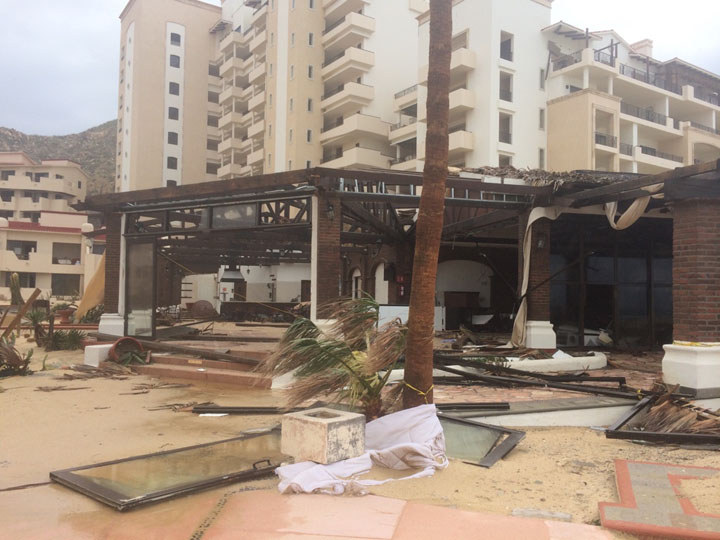 Hotels — Once Ha-Ha boats arrive in Cabo, many of the crews like to check in to hotels. Many hotels report they will be open again by the middle of October, with almost all to open by the first of November. Only a few — such as the Hilton — report it will be much longer before they reopen. One of our crew was able to get a reservation at a hotel. But be careful to shop, as the place he normally stays at has jacked up rates by a factor of about five. His new place is reasonable.
Stores and Banks — Soriano (grocery store) opened recently to limited business, and a number of smaller stores have also reopened. It's unclear how quickly Costco and Wal-Mart can be rebuilt and get up and running again. Both were looted right down to the copper wiring. But with the TransPeninsula Highway open, all supplies will be getting to Cabo. Several banks have reopened in Cabo also.
Electricity — The Mexican government reported that while power has been restored to 80% of the customers in La Paz, only 20% of customers in Cabo have it. Naturally, getting power fully restored to Cabo will be a main focus, for without electricity there can be no recovery, and without a recovery there can be no tourism. We're confident the juice will be on five weeks from now.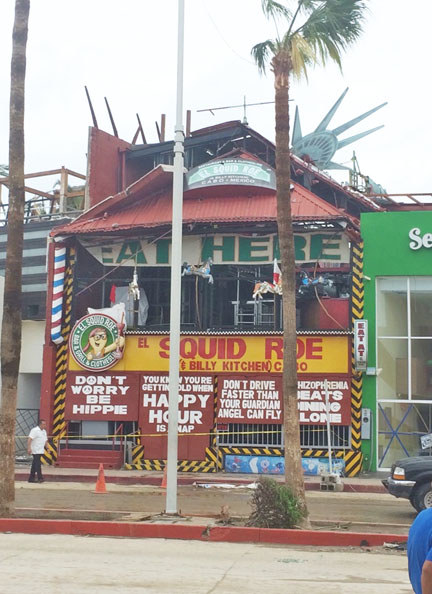 Squid Roe, Cabo Wabo and all the restaurants, bars and clubs — Most of them will open as soon as there are customers. A couple of places were completely destroyed, but there were too many clubs and restaurants in the first place.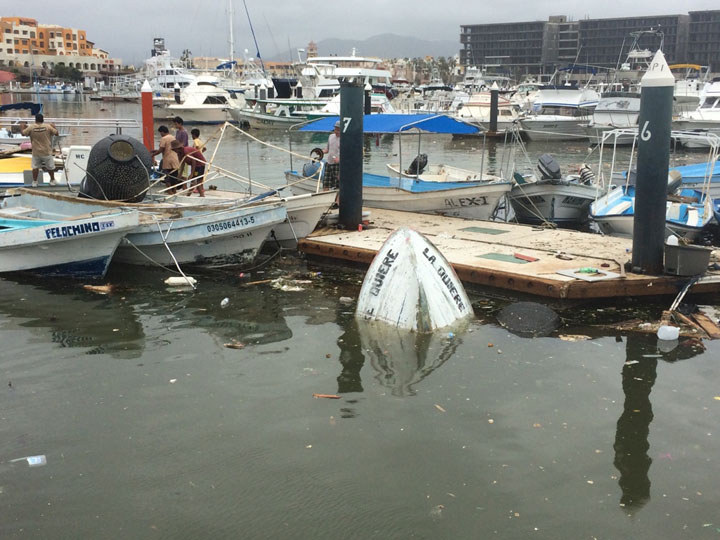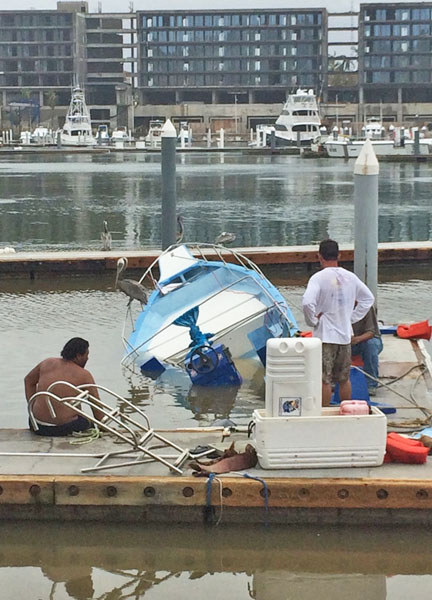 When your business or job depends on it, you can get a lot done in five weeks. While we're sure there will be a few glitches and minor inconveniences, we're confident that Cabo will be fine, and that there will be a great survivor's spirit.
Want to help people in Cabo recover? The best — and most fun — way you can do that is by coming down on the Ha-Ha and spending money. Businesses need patronage so workers can have jobs.
The Baja California Sur state attorney general's office reported that six people had died as a result of Odile. Most readers know about the three cruisers in La Paz Bay: Brits Paul Whitehouse and Simone Wood of the 50-ft ferro ketch Tabasco II, whose bodies were recovered in the mangroves; and German-born Guenter Trebbow, 76, of the Fisher 30 ketch Princess. It was determined that he died of a heart attack while in peril during the storm. All three were much loved in La Paz, and will be missed.
Two Korean mining executives died after trying to cross a stream in their vehicle at Santa Rosalia, and ended up being washed into the harbor. A Mexican national was also killed after his pickup was washed away trying to cross a stream. People not familiar with flash floods in desert areas have no idea how devastating they can be. Visualize a 15-ft tall wall of mud and water the width of a quarter-mile wide valley coming at you .
Video courtesy Shelly Ward of La Paz Yachts
Yesterday we were forwarded a heartwarming video of seven boats, and mostly nice ones at that, being pulled off the Mogote at La Paz. We're not sure who took it, but the rescues looked like a real community effort — with big help from the sport fishing boat Oso Negro. As for the two women early in the video helping tug on the spinnaker halyard to heel the first boat over — you rock! Well done, everyone.
Receive emails when 'Lectronic Latitude is updated.
SUBSCRIBE