Was Popeye the Sailor Man Based on a Real Person?
Do you remember Popeye the Sailor Man comic strips and cartoons? In recent months we've noticed a circulating Facebook post that says Popeye was based on a real person. The posts link to an article in Nautica News that claims Elzie Crisler Segar's Popeye character was modeled upon Frank "Rocky" Fiegel, a man who lived in Segar's hometown of Chester, Illinois. The post also shows the photo below in which it's easy to see the resemblances to Segar's Popeye. True story? Being the skeptics that we are, we decided to spend a little time searching Google to see what we could dig up.
We typed "Popeye the Sailor Man" into Google's search bar and were rewarded with a full page of links to animated Popeye cartoons on YouTube. Next we found numerous references to Popeye's famous theme song — "I'm Popeye the Sailor Man, I live in a garbage …" Oops, wrong version. Again, the songs were all linked to YouTube. So far there was no other reference to Popeye's being based on a real-life person. Until we uncovered this — an article published on the website wearethemighty.com.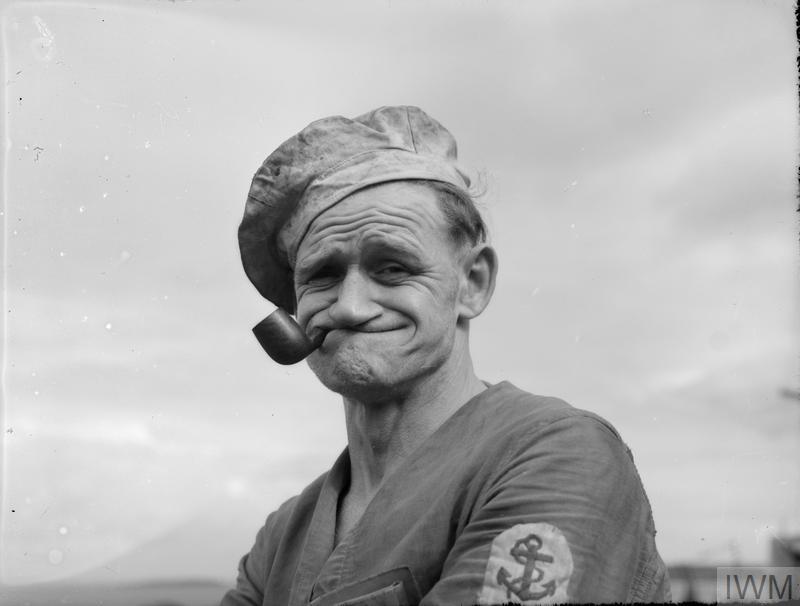 According to the article, although Segar's town was full of characters who were excellent inspiration for his comic-strip cast, Fiegel, the person commonly associated with Popeye, was not at all a spinach-eating sailor but was actually a bartender who was more likely to toss back a few bourbons. The article goes on to say that Fiegel did resemble Popeye: "… he had the same jutting chin, … frame, and trademark pipe as his cartoon counterpart." He was also known to often get into fist fights while, conversely, he would happily entertain the local kids with his feats of strength. But apparently, the photo that has been circulating on Facebook is that of a British sailor who is listed in the Imperial War Museum as "A Leading Stoker nicknamed 'Popeye,' with 21 years in service and fighting aboard the HMS Rodney in 1940."
Now for some more facts — true or otherwise:
There is an entire website devoted to Popeye. On this page you can learn all about Popeye's history, and meet his fellow comic-strip crew such as Olive Oyl, Swee'Pea and Bluto. Here you can also purchase Popeye hoodies and barbershop products, and upload Popeye-themed Zoom backgrounds. Who'd have thought? As dubious as this website might sound, we're giving it a thumbs-up for authenticity as it's hosted by King Features Syndicate, the same group that published the original Popeye comic strips.
One of our Latitude crew owned a Popeye Big Little Book, which said crewmember claims to have read over and over again as a youngster.
Despite the plethora of information available on the internet and its often-questionable sources, it is indisputable that Popeye remains one of sailing's favorite heroes — even if he's not real.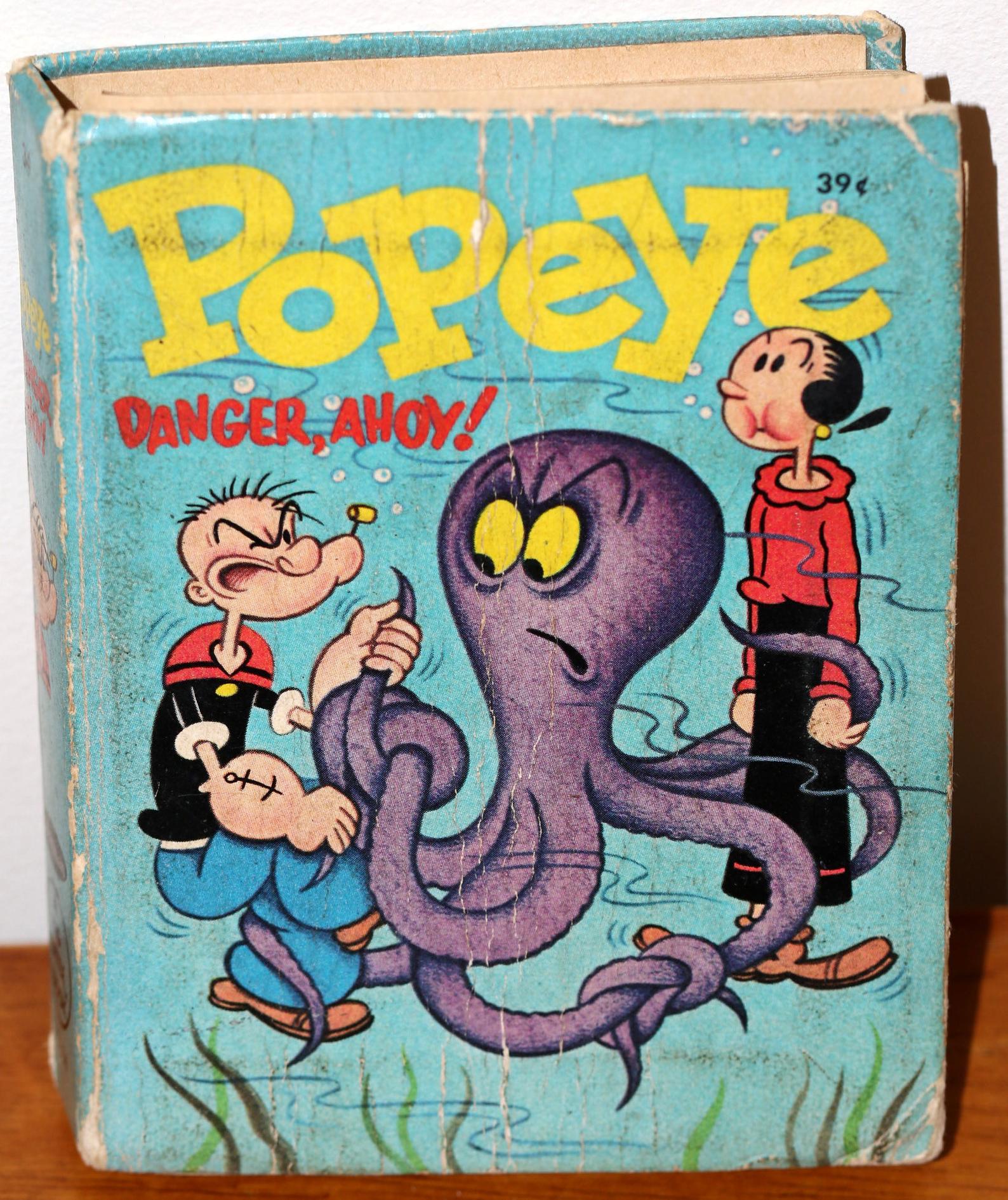 Subscribe/contribute/advertise/sail with Latitude 38 sailing magazine.
Receive emails when 'Lectronic Latitude is updated.
SUBSCRIBE