Pip Hare of 'Medallia' Finishes Vendée Globe
For a nation that prides itself on being built of 'rugged individualists,' it is surprising so few Americans have actually raced in the Vendée Globe. The race is known as the Everest of sailing, though if Everest really were a sailboat race it would only be a foothill leading to the Vendée Globe. It's an 80-plus-day race of over 24,000 miles, nonstop, singlehanded around the world. The first American to ever complete the Vendée was the Bay Area's own Bruce Schwab, aboard his Tom Wylie-designed Ocean Planet. The only other Americans to race were Mike Plant and Rich Wilson.
This latest edition has once again been spectacular to follow. Beyond an extremely close finish after 80 days of racing, we have been following the adventure of English female sailor Pip Hare, who was sponsored by the Bay Area company Medallia. Pip was one of five finishers who crossed the line in the last 48 hours and is now resting securely after 95 days of solo racing. To keep with the theme of overcoming challenges, her final miles to the 1 a.m. finish in the North Atlantic in February were upwind in the rain. If you did follow her adventures through multiple challenges you'd have been captivated by her positive, can-do attitude throughout.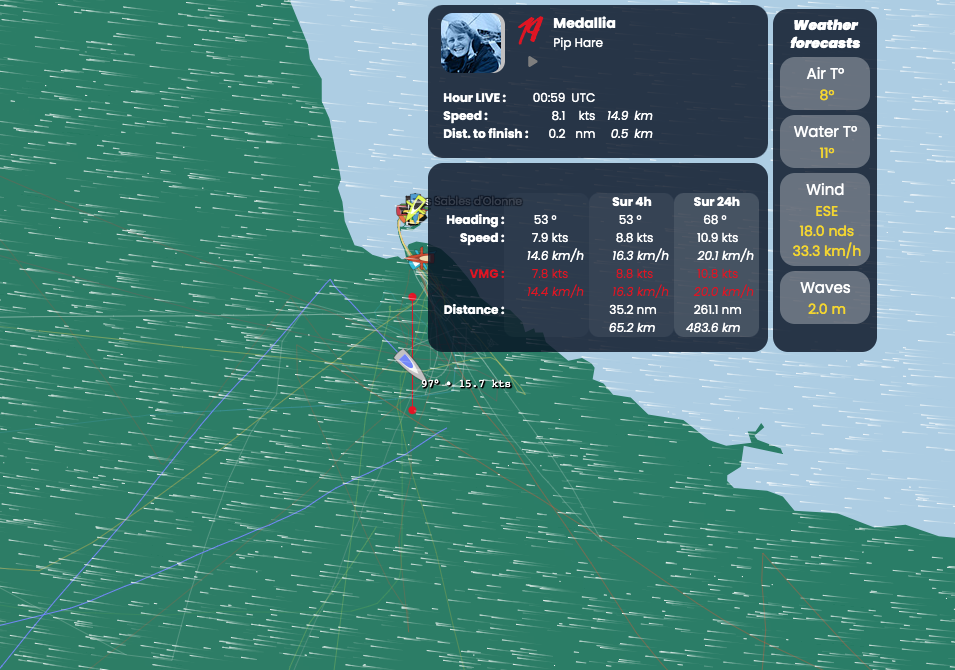 The Vendée Globe reports her exact time as 95 days, 11 hours, 37 minutes and 30 seconds of racing, and she is the first British skipper to finish the 2020-21 race, and only the eighth woman ever to finish the Vendée Globe in its history. Jean Le Cam, who finished fourth aboard Yes We Cam!, had this to say about Hare: "She is a ray of sunshine; what she is doing is incredible." Swiss skipper Bernard Stamm, who built Hare's boat over 20 years ago, described her as "my hero." She was racing one of the oldest boats in the fleet and was fortunate to connect with Medallia not long before race time, giving her an added boost to upgrade the boat's sails and systems.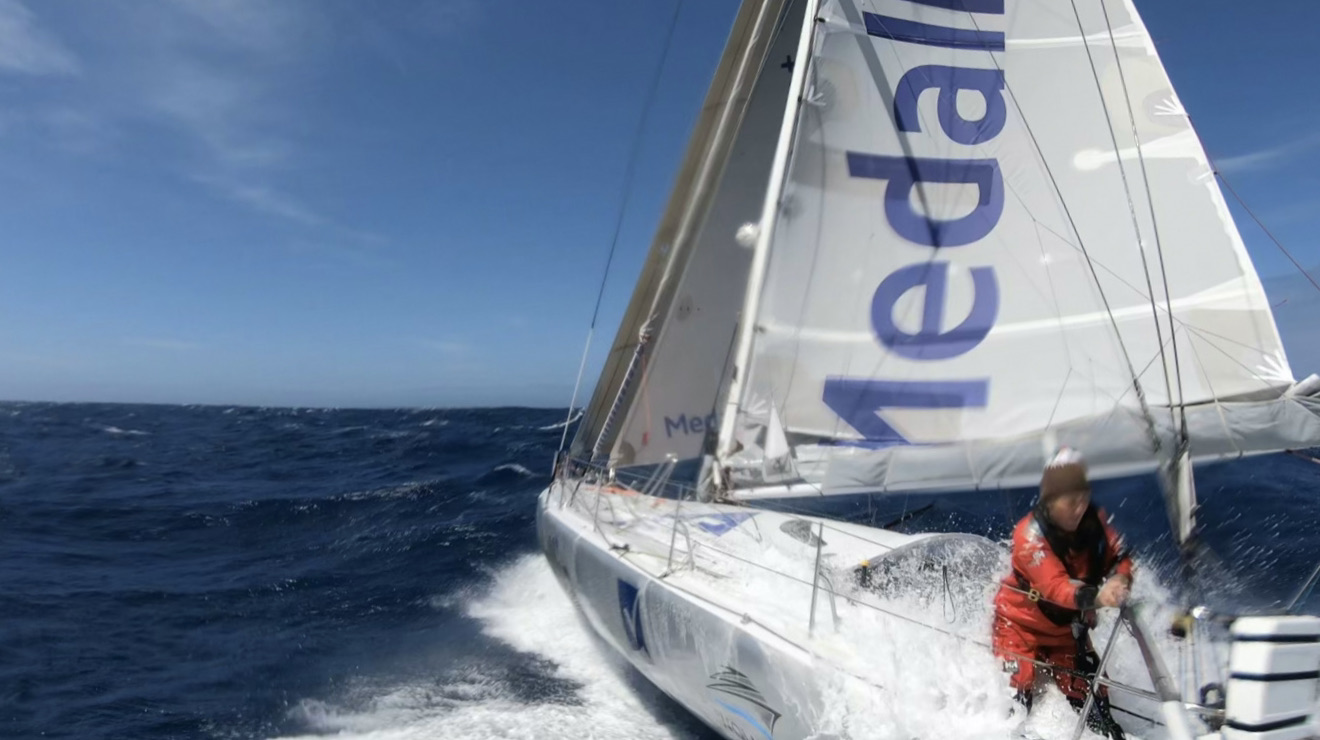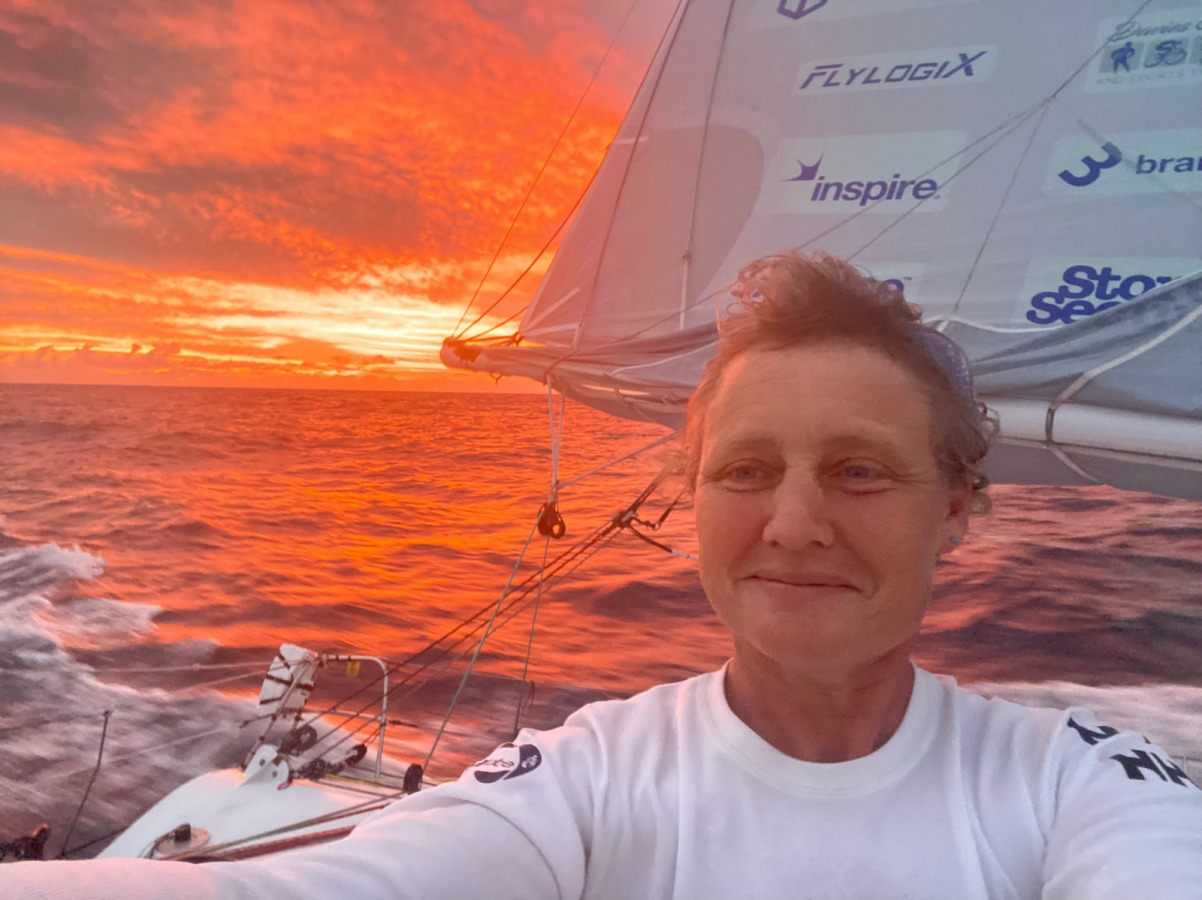 We always enjoy following the thrills and spills of the Vendée Globe, though we wish there were some US sailors amongst that fleet. It was terrific to discover that the Pip Hare/Medallia connection was based here in San Francisco. Pip herself is a very accomplished sailor, now with one more enormous achievement to her credit. She also turned out to be a spirited personality capable of tackling the toughest event on the planet. We're curious to know if Pip or any of the racers finished with any coffee left in the cupboard.
Receive emails when 'Lectronic Latitude is updated.
SUBSCRIBE