Peyron Ends Historic Voyage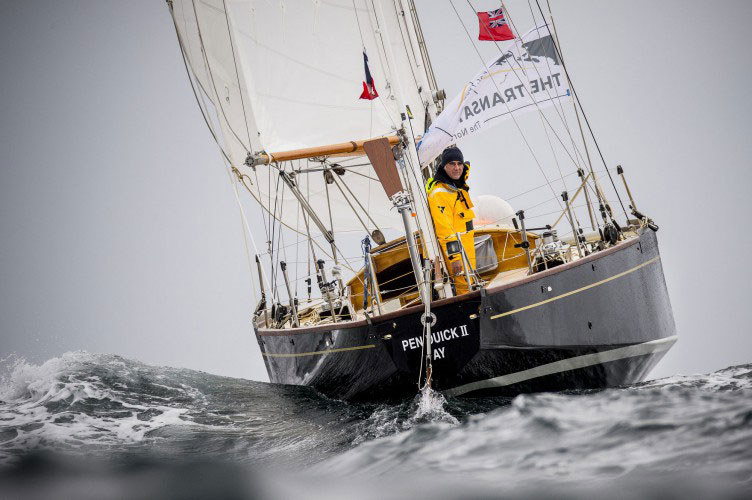 Loick Peyron's nostalgic voyage from Plymouth to New York ended yesterday following damage to the historic ketch, Pen Duick II. The staysail is no longer usable. Peyron reported, "Unfortunately I cannot continue into the wind, so for the moment I am proceeding to Quiberon." For the past 50 years, Pen Duick II has been owned by a sailing school, Quiberon l'Ecole Nationale de Voile, located on a peninsula on the south coast of Brittany in France. The downwind delivery should take about 10 days.
Racing in his own division in the 3,050-mile Transat Bakerly, Peyron was attempting to reenact fellow Frenchman Eric Tabarly's winning passage on Pen Duick II from the 1964 OSTAR, which is credited with inspiring the whole French sailing craze. Peyron had sailed west of Longitude 40° before turning around.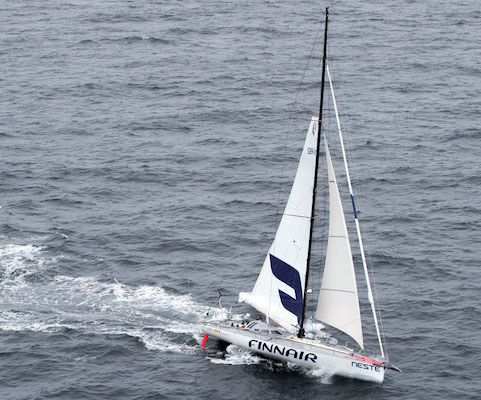 Big breeze and crashing waves have impacted the fleet over the last few days. British sailor Richard Tolkien, 61, was injured and abandoned his IMOCA 60, called 44 after the UK dialing code. Sailing 880 miles WSW of Horta, Azores, Tolkien was down below when he heard a big bang. "The fitting holding the staysail stay to the deck had ruptured. By the time I got on deck the sail was flailing around. I turned the boat downwind and spent the next two hours trying to sort out the mess. I was hit in the face and then later again by a glancing blow to the side of the face by the furling drum at the bottom of the stay. On the second occasion there was a lot of blood on the deck and I realized I needed to call for assistance." A cargo ship, the Anton Topic, was diverted and retrieved Tolkien. Like all the boats in the race, 44 has a tracker onboard. "I hope to rescue the boat," said Tolkien, after getting stitched up by the medic aboard the Anton Topic, which should arrive in Philadelphia on May 18.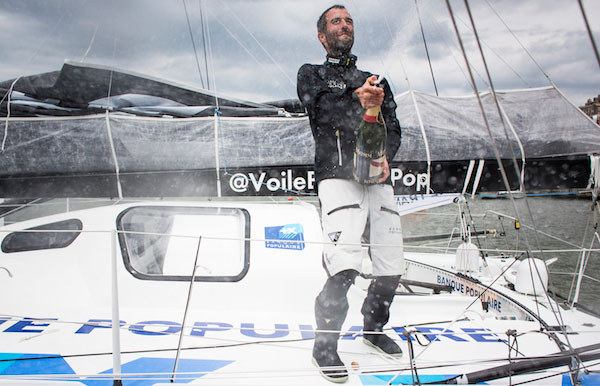 At the head of the IMOCA 60 class, Armel Le Cléac'h on the foiling Banque Populaire reached the finish line off Sandy Hook more than two hours ahead of Vincent Riou on the conventional PRB. Le Cléac'h is now looking forward to sailing the Vendée Globe on the boat, which he feels has proved herself in the harsh North Atlantic storm conditions.
Receive emails when 'Lectronic Latitude is updated.
SUBSCRIBE