Paperwork for Heading to Mexico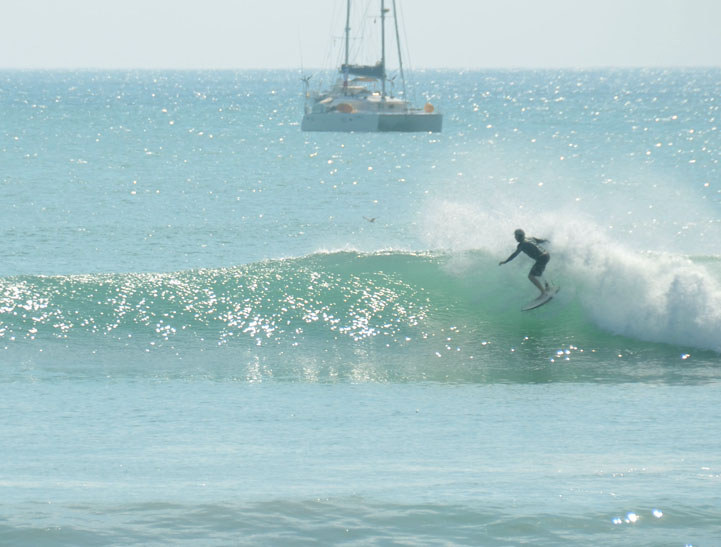 The news on the Mexican paperwork front is very promising. As we reported in Monday's 'Lectronic, we had no trouble getting a tourist visa online. Once again, everyone needs to apply for a visa individually, and do not lose the receipt; you'll need it.
The problem we had was in applying for the Temporary Import Permit (TIP) for our boat. The process is a little confusing, but what stopped us was when we got to the pull-down menu for "Customs Entry'" (not to be confused with "Port of Entry"). Fito Espinoza of Marina Coral in Ensenada looked into it for us and had good news:
"I spoke with Edith Mendez at Banjercito's Mexico City office this morning. She is in charge of the online IITV procedure, and said there was no penalty whatsoever for selecting a land-locked Port of Entry. She recommended San Ysidro, Otay or any other Baja California Sur option."
Since our problem had not been with the Port of Entry, because the pull-down menu offers "Baja California Sur" as a choice, but Customs Entry, which only offers land options, we asked Fito for a clarification: "Just to be clear, these are two different things. The first asks for the Port of Entry, and allows Baja California Sur, which is great. The thing they ask for on a later pull-down menu is 'Customs Entry.' We assume that is where we should put San Ysidro."
"That is correct," replied Fito.
So we think we're good to go. We'll be applying for our new TIP in the next couple of days and will let you know how it goes. Banjercito says they will get your TIP to you within seven business days of your application.
Fito had two more things to add:
"Once someone does the online procedure, they need, ASAP, to scan their passport and vessel documentation/registration, and email them in ONE file to

[email protected]

. Under subject, put Permiso Embarcación Urgente, and the folio number of the online operation.

"If the vessel's documentation or registration does not mention the Hull Identification Number (HIN), and it physically does have one, you can include the serial number. In that case, it would be necessary to scan a document that mentions the HIN — such as an insurance certificate or an image of the legible HIN so the bank can validate the information."
We'll remind everyone that even if you have a TIP that is still valid — as does Profligate — you still need to get a new TIP to include your dinghy/outboard and sailing dinghy.
Receive emails when 'Lectronic Latitude is updated.
SUBSCRIBE