Pac52 'Invisible Hand' Hits the Bay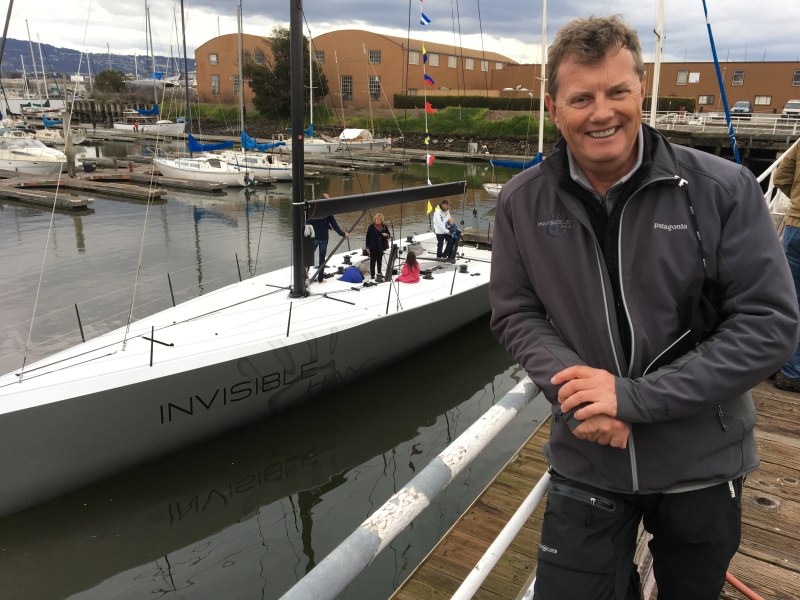 With the mid-February deliver of Frank Slootman's all-carbon rocket ship Invisible Hand to San Francisco Bay, the dream of building a West Coast Pac52 fleet has taken giant step closer to becoming a reality. Built at Cookson's in New Zealand and christened this weekend dockside at Svendsen's Boat Yard, Slootman's Judel/Vrolijk-designed Pac52 is the second of these box-rule 52s to take up residence on the West Coast — the first was Victor Wild's Southern California-based Fox, which won her division in September's Rolex Big Boat Series.
The goal, according to Slootman, is to bring back high-caliber, level-rating big-boat racing on the West Coast, so owners can compete "mano a mano" in both round-the-buoy races and offshore events. Two more boats will be delivered this spring, Manouch Moshayedi's Rio52 and Tom Holthus's Bad Pak, building the fleet to four by their season opener, San Diego Bay's Yachting Cup, which celebrates its 45th edition May 5-7. These all-carbon composite machines incorporate the latest in design and construction — there's hardly an ounce of steel aboard anywhere; however some components are made of titanium, such as the gooseneck, which was made by 3D titanium printing rather than being machined from a block.
It only seems fitting for the high-tech hub of California to have at least one cutting-edge class of boats to duel on local waters and inspire race fans to reach a higher level of competitiveness.
Just this morning, Slootman confirmed that he will enter Invisible Hand in this summer's Transpac, according to his project manager Norman Davant. (Bad Pak is already signed up.)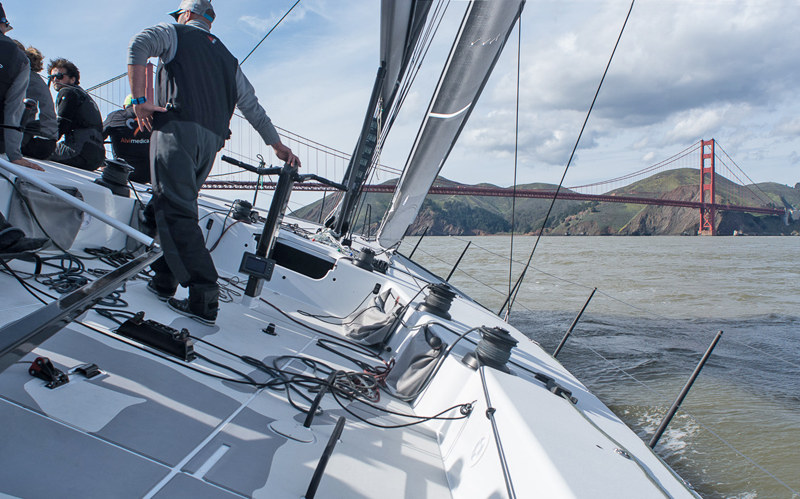 Meanwhile, it's worth noting that the not-too-distant cousin Vesper, a TP52, is for sale on the Bay. We're told that with a few modifications, she could be competitive with the new Pac52. In any case, we can't wait to see the new 52s out on the water. It's going to be fun.
Receive emails when 'Lectronic Latitude is updated.
SUBSCRIBE