Own a Piece of Cinematic History
"Seriously for sale. Must be sold! All offers considered!" So reads a listing for the "original" HMS Bounty on an Internet sales site. Wow, could we have fun with that. Unfortunately, the $4 million-price tag is a bit beyond the depth of our novelty boat slush fund. But it's worth fantasizing about nonetheless.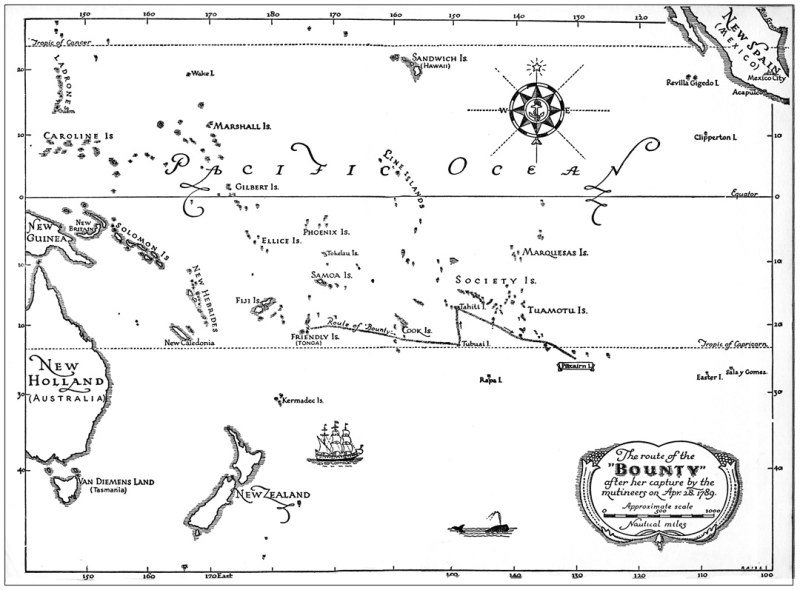 As most nautical history buffs know, the actual original Bounty was burned and scuttled at Pitcairn Island after Fletcher Christian and the boys adopted that then-uncharted speck in the South Pacific as their clandestine new home in 1789. As you can read in the Bounty Trilogy by Charles Nordhoff and James Norman Hall — a must-read classic in our opinion — things didn't go that well on the island, especially since not all the men brought a 'wife' with them when they fled from Tahiti. (Uh, hello?)
In any case, the ship currently being advertised as the "original" was apparently used in the Marlon Brando version of the famous mutiny story. That 1962 film, in which Brando starred as Christian, was actually at least the fourth cinematic attempt to tell the tale, the previous being the Oscar-winning 1935 black-and-white flick starring Clark Gable as Christian and Charles Laughton as Bligh. But it doesn't appear that an actual replica vessel was built for that one. Interestingly enough, although some scenes were actually shot in Tahiti, the bulk of the Gable version was shot at a variety of locations off the California coast, including Monterey, the Channel Islands, 'aboard' San Francisco's Sailing Ship Restaurant at Pier 42, and at South Beach Harbor, where the authentic vessel Ellen played Bounty. The first two Bounty films were Austrailian efforts, the latter starring Errol Flynn as Christian.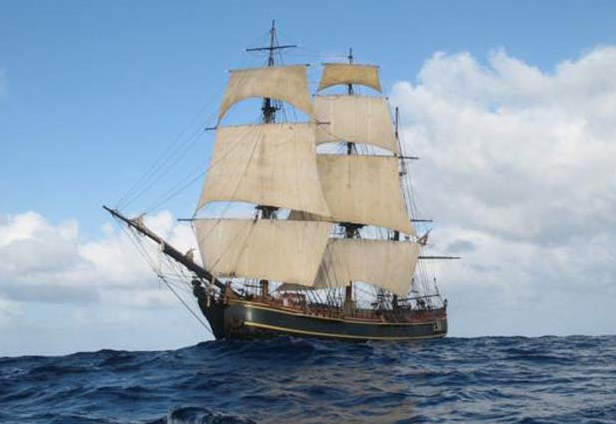 Anyway, the vessel for sale is probably the first purpose-built replica, and she is a beauty. According to the sellers, she was constructed at Lunenburg, Nova Scotia (then and now a tall ship mecca) from original plans found at the British Admiralty, although a third larger than the original to accommodate the bulky film gear of that era.
Licensed to carry 12 during charters, or 150 dockside, she'd certainly serve as the ultimate 'character vessel' in any charter fleet, and she's a prime choice for lucrative film work — she was used recently in Pirates of the Caribbean. And besides, if you bought her you'd have an excuse to talk like a pirate every day of the year, not just on September 19. (If you do decide to buy her, don't forget to kick back out finders fee. Arrrrrrrrrr!)
Receive emails when 'Lectronic Latitude is updated.
SUBSCRIBE