November Issue of Latitude 38 Is Out Today
What do Randall Reeves, the Red Bra, Berkeley Marina, Mexico cruising, Webb Chiles, the Transpac Tahiti 2020, sailing books, Max Ebb and the Season Champs all have in common?
They're all featured in the November issue of Latitude 38, of course.
Randall Reeves' Triumphant Return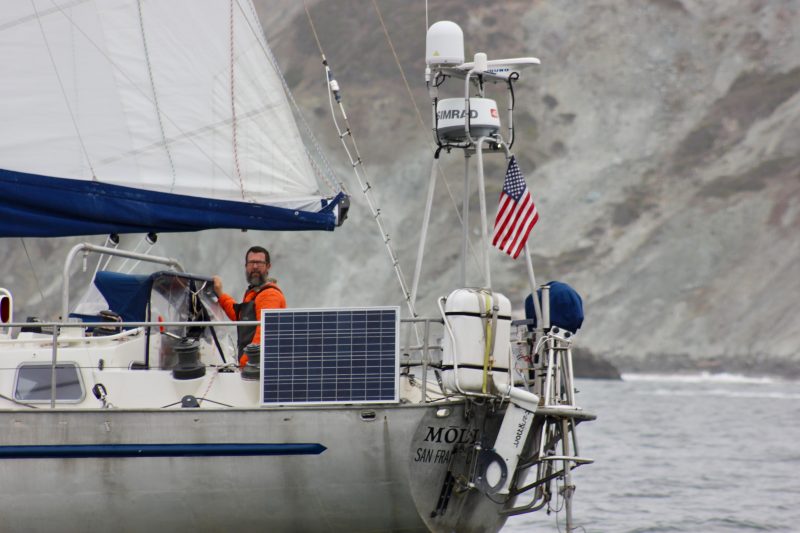 It's one of the most exciting sailing stories out of San Francisco in recent — and even distant — memory. Bay Area native Randall Reeves completed his pioneering Figure 8 Voyage. "It began as a simple enough idea — to solo circumnavigate the Americas and Antarctica in one season," Reeves wrote yesterday on his blog. "A boat, a sailor, a big sea, some ice and a double loop of the globe in roughly the shape of an eight."
The recently completed Figure 8 was a monumental achievement by any measure, but Randall Reeves is far from congratulating himself. "What we have done, we have done," he said in our feature article this month. "I'm surprised that it was possible. I'm surprised I could do it. I'm surprised it was that easy, because it's a [expletive] long way; I really had that profound experience of taking it one day at a time. You just keep going and going, and suddenly you're in front of the Golden Gate Bridge. Once you start, you just have to keep going. It's not heroics."
We Are the (Season) Champions
The end-of-year Season Champions features have been a long-standing tradition here at Latitude 38. How long? We're not sure, but at least three decades. Racing editors have come and gone, each adding their own angle on, rather than taking away from, the celebration of the leaders who show the rest of us the way around our local race courses. In part one of this yearly series, we'll feature the Nordic Folkboat Freja, the Melges 24 Looper, the J/105 Ne*Ne and the Olson 25 Synchronicity — just to name a few.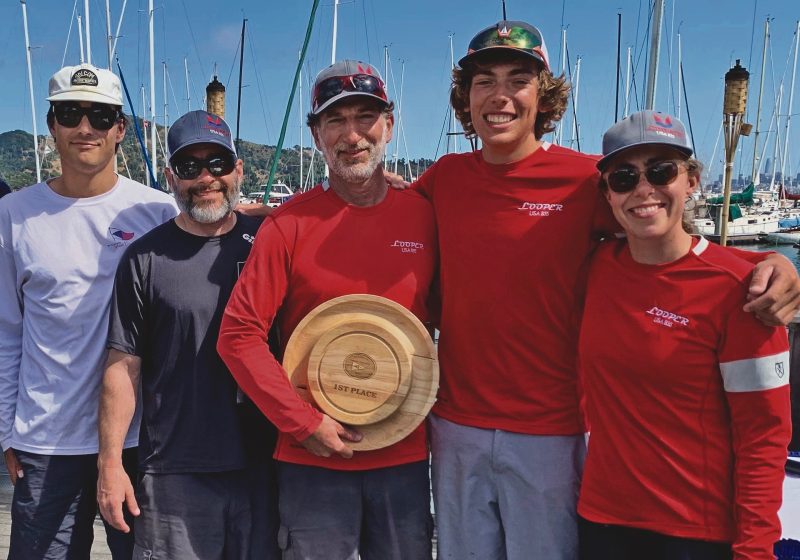 Berkeley, California — A Salty City
"As the representative for much of the Marina, I am concerned about the deteriorating infrastructure, which has been neglected over time," said city councilmember Rashi Kesarwani, who represents District 1 in Berkeley, which  includes nearly the entirety of the Marina. "I think the Marina is a diamond in the rough. But there's so much more that we can do as a city."
In part 2 of our series asking, "What's Next for Berkeley Marina?" we explore the city's unique international population, which adds spice to the salty mix of sailors. Despite the state of its infrastructure and disagreement over how to move forward, the people who sail out of Berkeley are a unique combination of stoked beginners, well-established liveaboards and cruisers, and championship racers.
"I've been here 20 years now," said Cree Partridge, the owner of Berkeley Marine Center. "There is just not a nicer place on the Bay. How can you possibly think of a better place to work on your boat than in the middle of a park?"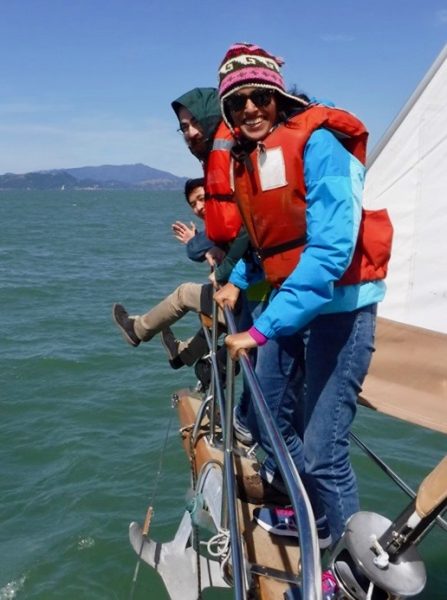 Why You Should Linger in Mexico
"As I write this, Migration is making her way slowly northward along the east coast of the Baja peninsula," wrote Bruce Balan and Alene D. Rice of their Cross 46 trimaran. "The standard summer protocol is to hang around Bahia de los Angeles where Puerto Don Juan offers excellent protection from the few hurricanes that curve northward. Each day we marvel at the awesomeness of the Sea and are enthralled by the unique beauty of this part of the world."
The cruising couple make a compelling argument for tapping into magic that awaits south of the border. Between the landscapes, the food and the diving, Mexico is a paradise unlike any other. Sailors shouldn't just 'pass through,' argue Balan and Rice. They should linger.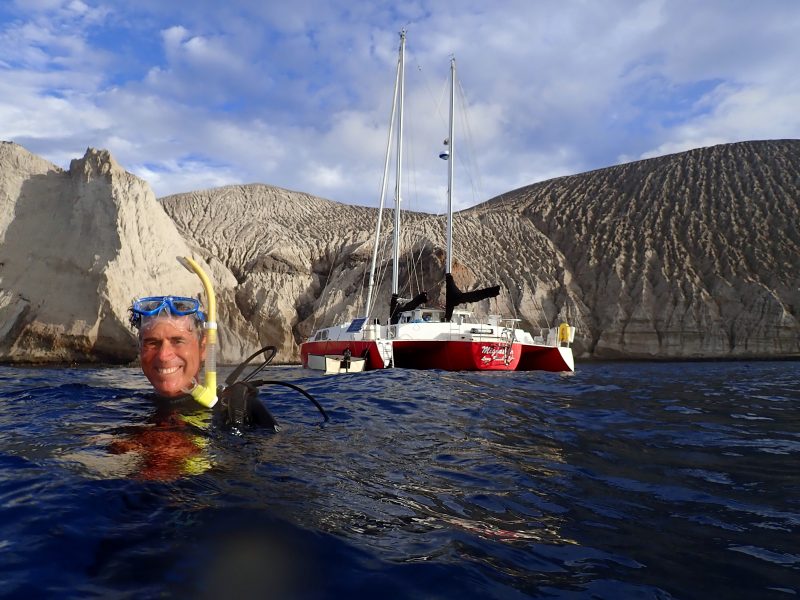 The Red Bra Regatta
"This is the only all-women's regatta held on San Francisco Bay. It's specifically designed to provide racing opportunities for women who may not have the opportunity to crew on a regular basis," wrote Jocelyn Swanson of SBYC. "The origin of the Red Bra Regatta was a race in which a red bra was flown as a protest flag. The Red Bra Regatta grew from an initial four boats to 19 boats. Inspired by the visit from the crew of Maiden, this year SBYC and the Red Bra Regatta supported Girls United (Wasichana Pamoja), an educational program that empowers and supports female students and young women in rural Kenya to stay in school."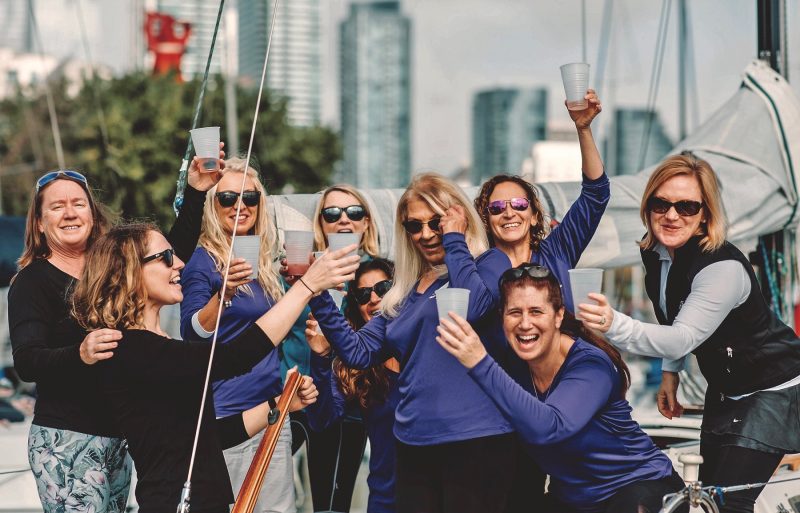 Last but Certainly not Least (and Not Even in This Post) . . .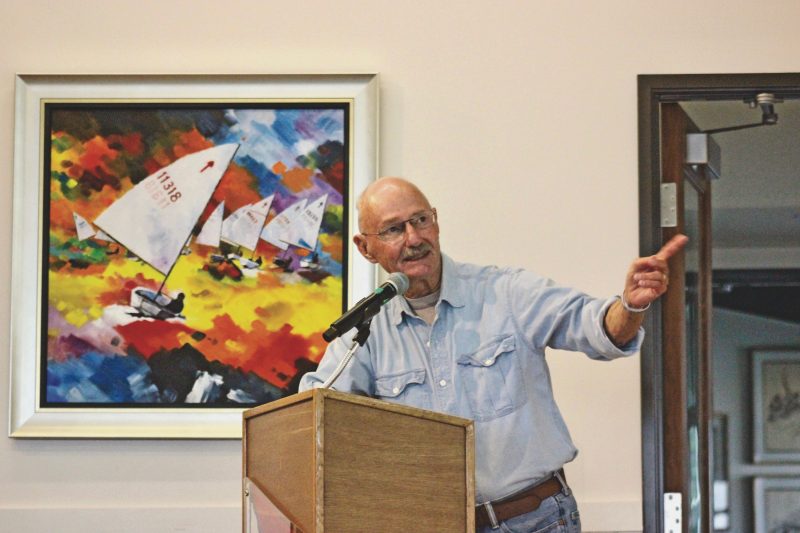 In this month's Sightings, Webb Chiles answered an often-asked and deeply existential question: "Why I sail." We won't give you excerpts here — we trust that you're going to grab the magazine soon. We'll also post Chiles' essay in its entirety on 'Lectronic Latitude next week.
Happy autumn, Latitude Nation. The skies have cleared here in California, the power is back on, the days are shorter, the temperatures are dropping, and a new issue of Latitude 38 is hot off the presses and at a waterfront business near you.
Receive emails when 'Lectronic Latitude is updated.
SUBSCRIBE