News Flash: US Sailing to Open Olympic Sailing Center on Treasure Island
What if there was one place where sailors and all of the specialists who support the sport could gather in one place to prepare for the Olympics, kind of like the US Ski Team has in Park City, Utah? And what if that place also reached out to offer sailing to ordinary kids and adults in the community, regardless of their experience or ability to pay? And what if that place was located geographically where sailors can do their thing pretty much every day of the year? A place with great universities and cutting-edge businesses? Sounds like a dream, but it's a dream that's about to come true.
The sailing hub described above was part of Carisa Harris-Adamson's vision when she founded Treasure Island Sailing Center almost 20 years ago. For the past year, TISC, the St. Francis Sailing Foundation and US Sailing have been working quietly to make the dream a reality. The center will be called FAST USA (Facility for Advanced Sailing and Technology) and will enhance, not conflict with, TISC's ongoing mission of "providing access, facilities, STEM education and life skills development to people of all socioeconomic backgrounds, skill levels and physical abilities."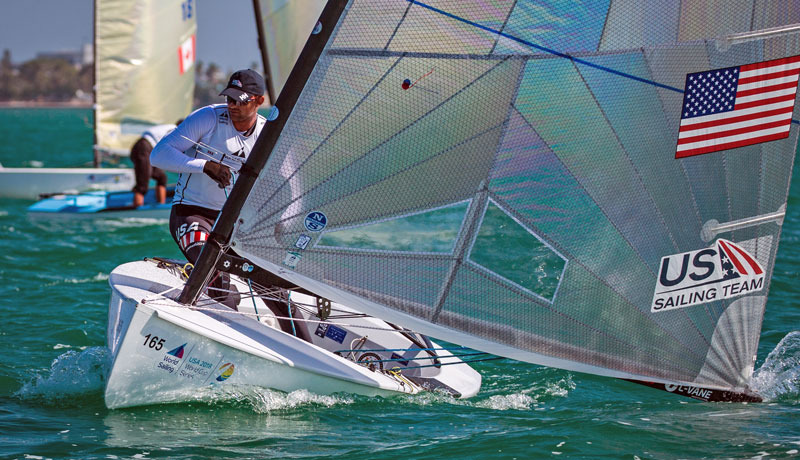 The "Puddles to Podium" initiative will offer a seamless pathway from novice to Olympic sailing. "FAST will take the kids from the advanced intermediate level and up," explained Peter Stoneberg, chairman of the FAST committee. "Carisa wants kids to be able to launch, rig and train next to Olympians.
"We got together with Malcolm Page, US Sailing's Chief of Olympic Sailing, and Jack Gierhart, CEO of US Sailing, and gave them a tour. Malcolm said, 'You guys blew our socks off with your dream and vision.' We will be mining Olympic gold on Treasure Island." We understand that Page will be in charge of FAST USA, and will be moving to the Bay Area, and several top national coaches and staff will be based here as well.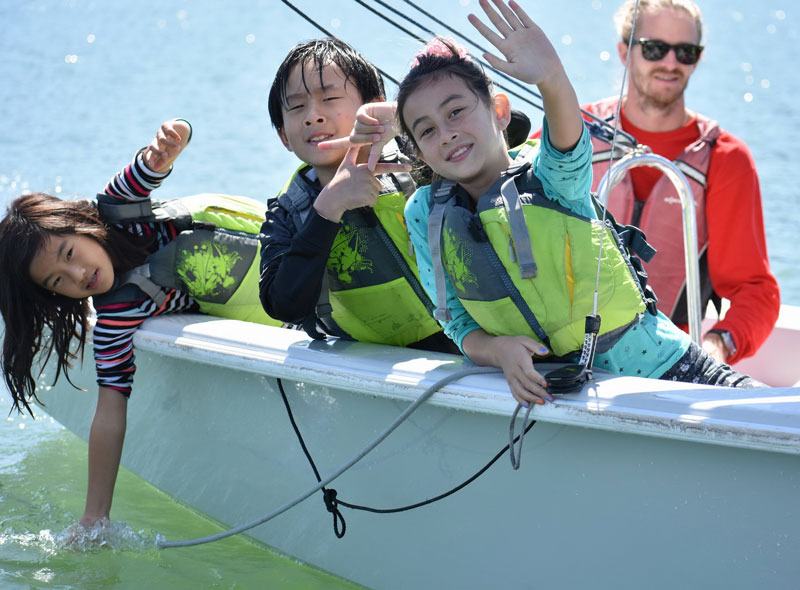 Carisa Harris-Adamson, the chair of TISC's board of directors, sees an avenue for TISC kids to continue through the program, join the Youth Sailing Team, train to be a coach or teacher, or intern at a tech lab. "There will be opportunities for them to become leaders in the sport of sailing," she said.
"This facility will bridge existing gaps between youth, high school, collegiate and high-performance sailing," said Bill Kreysler, president of the St. Francis Sailing Foundation. "FAST USA will be the first facility of its kind in the nation."
Carisa assured us that "Construction will not halt activity at TISC; sailing programs will run throughout." (It is our understanding that Larry Ellison donated components of Oracle Team USA's Bermuda America's Cup base to US Sailing and that the container-based structure is already in a warehouse in Oakland.) "The goal is to have the new facility open by fall. November will mark the 20th anniversary of TISC; we're planning an open house."

In the meantime, the public can go check out TISC at their Opening Day celebration on Saturday, April 21, 11 a.m.-4 p.m. Admission, as well as sailing, kayaking and SUPing in Clipper Cove, will be free. There will also be games, face painting, crafts, concessions and music. See www.tisailing.org.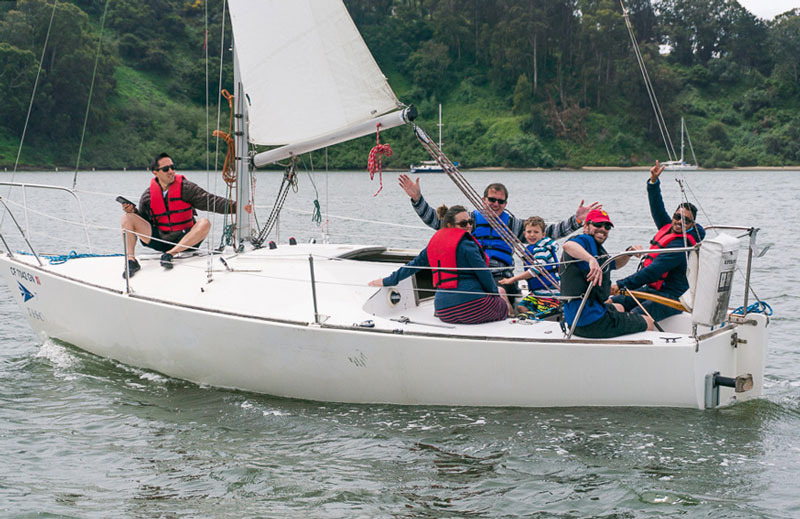 Receive emails when 'Lectronic Latitude is updated.
SUBSCRIBE