Request from a New Sabot Owner
We keep seeing more signs of people returning to small boats. There are many good reasons to sail small boats including affordability, small or singlehanded crews and, as always, they're lots of fun. While reading the news we see that bicycle sales are through the roof. Singlehanded dinghies are essentially the bicycles of the sea. They're something you can use on your own, in a short period of time, and put away relatively easily when you're done.
So it was no surprise to receive this letter from Ben McGinty, in Southern California.
"I picked up a Sabot this last week from an estate sale," Ben wrote. "After doing some research, I came across your site. It said you're interested in filling gaps, and I'm interested in learning more about this Naples? Sabot."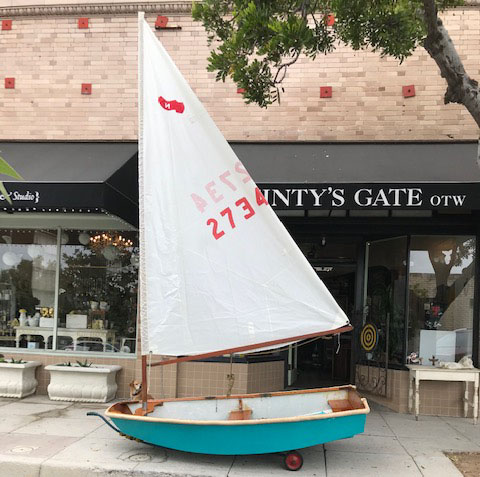 "So the story goes: This kid was walking home one day back in the '60s, saw this Sabot in his neighborhood behind the Disney Studio in Burbank. Not sure of the particulars, but he was told he could have it, went home, asked his mom, she said yes and he wheeled it home. His dad, being a WW2 Navy vet, was happy to have a new hobby for the family. There are no markings or plaques identifying it except for on the sail; it sure seems like it's a Naples. I would appreciate your input and thoughts on its origins if you're able to shed some light on my new acquisition, and if you wouldn't mind sharing your thoughts with me."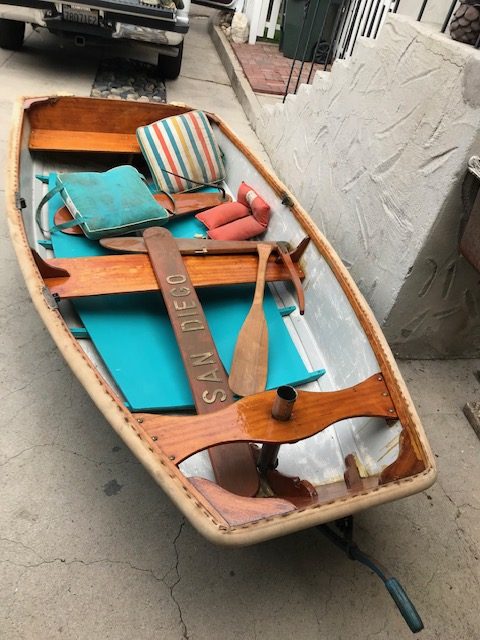 "I haven't been out in the boat yet, but hope to sometime in the near future. It's really fun and I have had lots of people get a kick when I it set up in front of my shop. Look forward to hearing back if anyone knows about this li'l boat!  Here I am trying to drum up some business sailing the sidewalk. haha."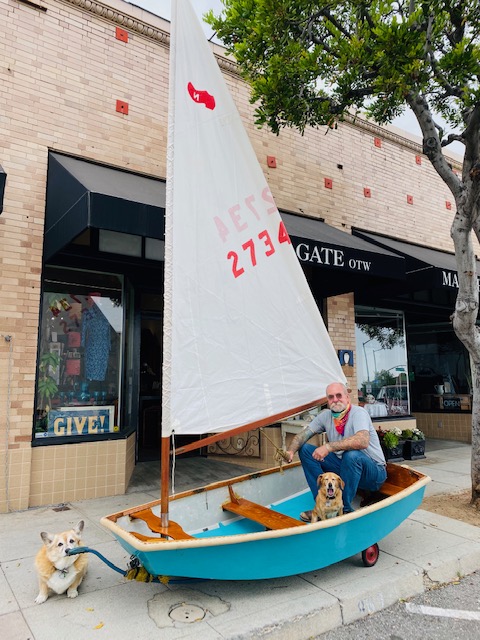 We know our Southern California readers are much better qualified to help Ben than we are. If you've got some input for Ben you can add it to our comments section below.
Receive emails when 'Lectronic Latitude is updated.
SUBSCRIBE