Nereida Heads for Cape Horn
The last time we checked in with circumnavigator Jeanne Socrates, she'd just left San Francisco Bay after a sanctioned pitstop to replace her lost liferaft. Socrates left Victoria, BC on October 22 on her third attempt at a nonstop circumnavigation, which would make her the first woman to do the trip starting from North America. On November 5, Socrates sailed her Najad 380 Nereida under the Golden Gate Bridge and headed south.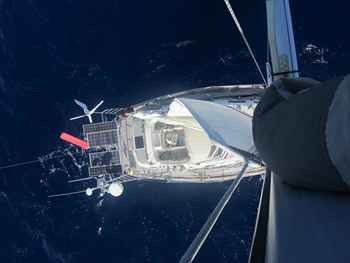 Just after Thanksgiving, Socrates made her seventh solo crossing of the equator, after three weeks of some frustratingly light winds and a blessedly uneventful passage through the ITCZ. In the weeks since, she's seen a mix of rough weather and dead calms, but has only experience minor equipment issues, such as a non-functioning wind transducer and loose bolts on the new liferaft's mounts.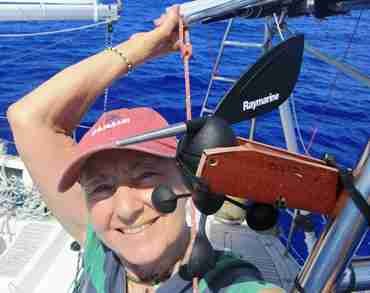 Socrates has been spending these relatively calm days preparing herself and Nereida for Cape Horn and the Southern Ocean. "I received a report that a large iceberg near Cape Horn has broken into three pieces and was now surrounded by lots of growlers and bergy bits," she noted in yesterday's blog post. "That's good news if the pieces melt by the time I — and the Vendée Globe racers — get there."
As of yesterday, Nereida was about 500 miles off Easter Island and 2,200 miles from Cape Horn. Socrates expects to reach the Horn sometime early in the New Year. You can track her progress on her website at www.svnereida.com.
Receive emails when 'Lectronic Latitude is updated.
SUBSCRIBE