Morro Bay: Mid-Coast Relief or Destination?
We were sorry we couldn't stay. On our recent trip north we pulled into Morro Bay in the early morning to get fuel. We entered at 5:30 a.m. in perfect calm, with a full moon easing the visibility in the already well-marked channel. While it's a well-protected harbor of refuge for boats traveling north or south, it's also a worthy destination on its own. When we mentioned our quick stop in a recent 'Lectronic Latitude we received several notes from coastal cruisers suggesting we should have stayed to visit. Fortunately, or unfortunately, we had a good weather window to carry on, so we did.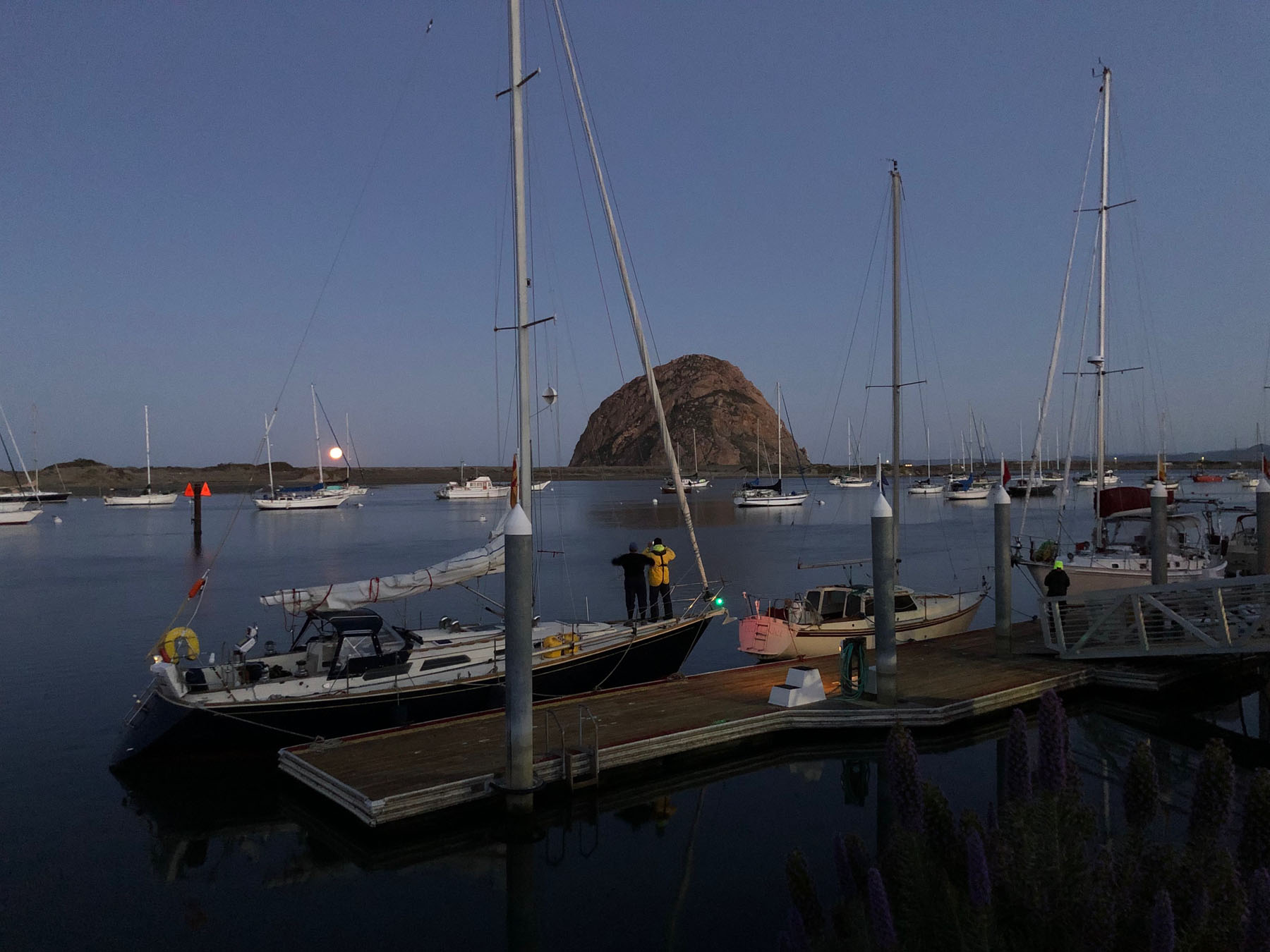 The entrance to Morro Bay is dominated by Morro Rock, which, according to Wikipedia, is a 23-million-year-old, 571-ft-tall remnant of a volcano called a volcanic plug.
Of course, all was quiet at the Morro Bay Yacht Club at 6 a.m., but we were able to rest for an hour and walk down the quiet streets to check out DeGarimore Fuel, adjacent to Giovanni's Fish Market and some hard-shouldered, fixed pilings. We fueled up a little before 8 a.m. and were on our way. Next time we hope to spend some time checking out the yacht club and the rest of this harbor town.
What are your favorite reasons to visit Morro Bay?
Receive emails when 'Lectronic Latitude is updated.
SUBSCRIBE