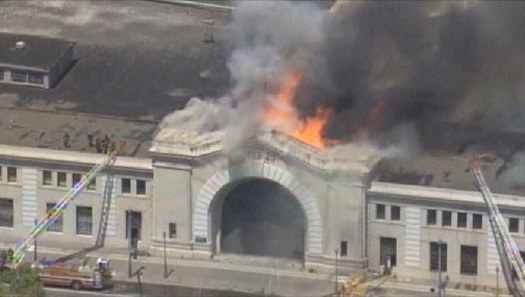 It's been a big week in America's Cup news. On Monday, we wrote about the City of San Francisco coughing up $150,000 for a study to see if America's Cup boats scare birds, plus another $75,000 for the lawyers who filed the suit. On Wednesday, Pier 29 erupted in flames that took 110 firefighters two hours to bring under control. (The AC Event Authority says the fire should have no impact on their plans for the site.) Then yesterday it was revealed that Oracle CEO Larry Ellison has purchased 98% of the Hawaiian island of Lanai. You'd think that's be enough action for one week.
Think again.
In today's America's Cup legal news, we've got the scoop on African Diaspora Maritime, a North Carolina-based organization "dedicated to getting more African Americans involved in yacht racing." ADM is about to sue the Golden Gate YC in New York Supreme Court, demanding that they be allowed to compete with Oracle to be the Defender.
ADM did put up the initial $25,000 entry fee, but the Golden Gate YC rejected the entry because the organization "lacked the financial wherewithal to compete" and because it smelled like a publicity stunt. President Charles Kithcart admits ADM didn't and doesn't have deep pockets, but claims that money isn't the sole predictor of success on the water. It might not be the sole predictor, but it's darn close except in small boat one-design racing. On the other side of the coin, the lack of money is a guarantee of failure.
Had the Golden Gate YC accepted the ADM's entry, Kithcart believes that such a "buzz" would have been created that they would have been able to raise the funds necessary to field a team and build the boats. He feels they could have created the sailing version of the Jamaican bobsled team of the '88 Olympics, whose experience was used — very loosely — as the basis for the movie Cool Runnings. We're not sure if Kirthcart appreciates the difference in expense between an Olympic bobsled team and an America's Cup campaign.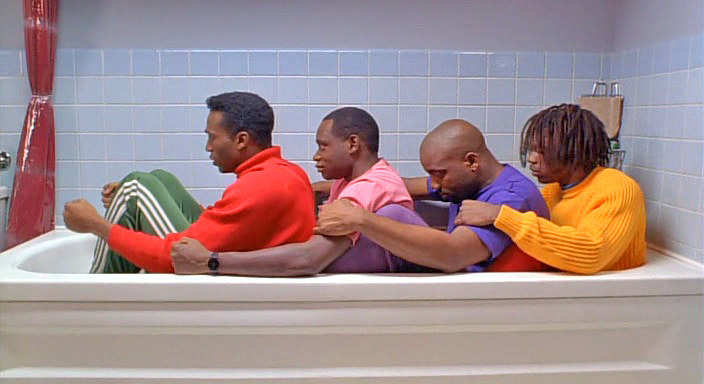 Personally, we think an African American contender to defend the America's Cup is a great idea. And lord knows there are plenty of African Americans in the broadcasting and sports fields who could pony up hefty contributions. Oprah is worth $2.7 billion. Jay-Z and Beyonce, who like to hang around the boats in St. Barth, have a combined net worth of nearly a bil. Robert Johnson, the first African-American billionaire, who with his ex-wife Sheila started Black Entertainment Network with $15,000, is worth half a bil. Sheila is worth nearly as much. Sean Diddy Combs, who likes to charter boats for New Year's in St. Barth is worth half a bil, as are Tiger, Magic Johnson and others. And contributions would probably be accepted from non-African Americans. As the ultimate underdogs, we think the ADM would be fan favorites.
Then again, we think German-American, Irish-American, Italian-American, and British-American entries would be great, too. Raise the dough and let's go! Is it hard to raise dough for an America's Cup campaign? Just ask the ghost of Tom Blackaller, as well as Paul Cayard and Dawn Riley, three Northern Californians whose campaigns were all crippled by having less money than some other competitors.
Far be it from us to criticize ADM's business model, but it seems to us that if their true goal is to integrate yacht racing — as opposed to publicity or legal extortion — they'd be more successful starting with a grass roots program. After all, it's small boat sailors who become big boat champs. John Kostecki, for example, made a name for himself in Sunfish. Paul Cayard did it in Lasers. Neither one was born to wealth, but by hard work and demonstrating their skill, they reached the pinnacles of yacht racing.
Do we think the current monetary ante for the America's Cup is too high, and that money is too much of a determinant of success? Absolutely. It's something we've been writing about for ages. We feel the 34th America's Cup could have been a much bigger, grander and more successful event had it been set up to be raced in 30-knot one-design multihulls with soft sails, which might have made it affordable for 20 entries instead of the few we have now.
Receive emails when 'Lectronic Latitude is updated.
SUBSCRIBE