In Friday's special edition of 'Lectronic, we wrote about the plight of Paul Smulders and Julie Newton, whose 43-ft Laurent Giles-designed woody, Mia II, went ashore about 100 miles north of Turtle Bay on December 29. At the time, we had only the basic facts of the situation — the couple, who were physically ok, were salvaging what gear they could with the help of local fishermen and needed help in transporting it all north — but yesterday we received a call from an understandably upset Julie, who filled in more details.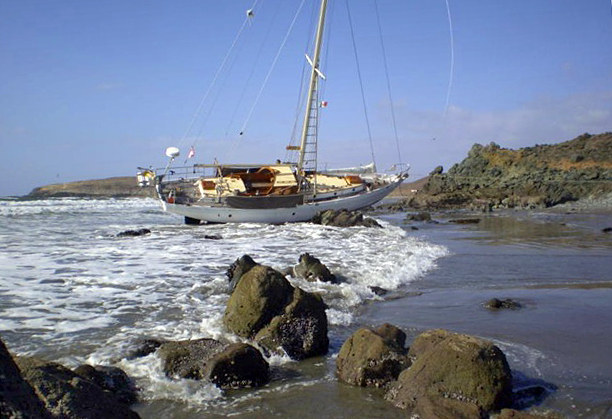 "Three of our guidebooks noted that spot as a place to anchor," she told us from Baja Naval Marina in Ensenada. "The wind came up, and then the seas. Paul started pulling in the anchor because we'd started to drag but the windlass broke." Without hydraulics, Julie explained, Paul had to pull the anchor in by hand. "A bird had made a nest on the solar panel of the point's nav light, so it wasn't lit, and it was pitch black outside — we couldn't get our bearings." As Paul hauled in the anchor as quickly as he could, Julie reports the depth kept getting more and more shallow. "We tried to power off but couldn't make any headway," she said. Mia was soon laying over on a sandy beach. "She could have taken that," said Julie, "but the wind switched and pushed her over onto some rocks." The pounding from the seas meant the end for the beautiful Mia.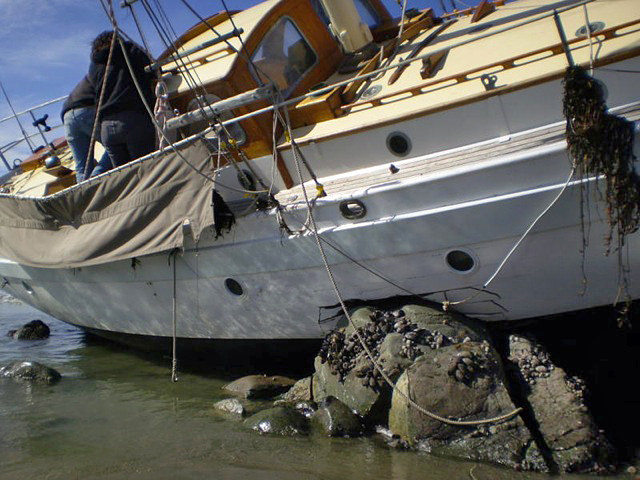 Julie and Paul spent the night huddled under some sails on the foredeck — "The fishermen thought the flares we'd set off were from narcos," she noted — and were helped ashore the next morning by those same fishermen, whose camp was about a mile away. Everyone pitched in to help the couple salvage what they could, and one fisherman drove them and the first load of their gear eight hours to Ensenada. They're on their way back to the fish camp today to collect their remaining posessions, and will be staying at Baja Naval until they can coordinate transport across the border.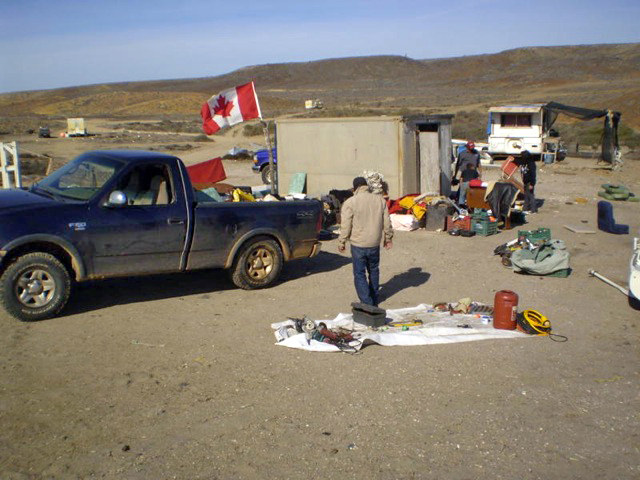 Receive emails when 'Lectronic Latitude is updated.
SUBSCRIBE