Losing Faith in Long-Range Forecasters?
In May of this year, the National Oceanic and Atmospheric Administration, citing unusually warm ocean temperatures, predicted that there would be 7 to 11 hurricanes in the Atlantic / Caribbean this season, and that three to six could become major hurricanes with winds of over 110 knots.
With one month to go in the Atlantic / Caribbean season, the forecast has, as many of the previous forecasts have, proven to be way off. Way, way off. To date there have been just two hurricanes, Ingrid and Humberto, and both of them barely rated minimum Category 1 status.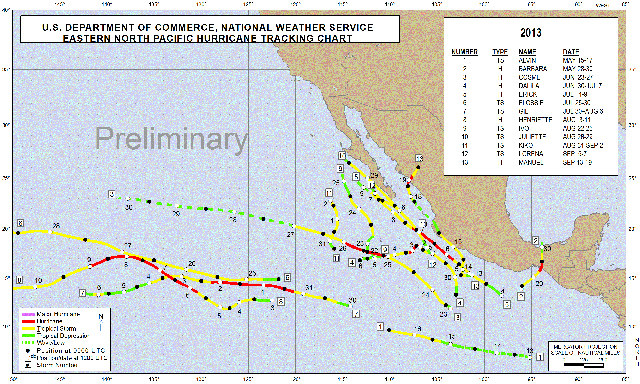 Chris Fogarty, a honcho for Canadian government forecasters — yes, they get hurricanes, thanks to the Gulfstream — says the Canucks abstain from such predictions, and suggests that U.S. forecasters might think about doing the same. The problem, Fogarty says, is such inaccurate forecasts hurt the credibility of the weather services. No kidding. We've been following government and private industry hurricane forecasts pretty closely for more than 20 years, and their record has been dismal.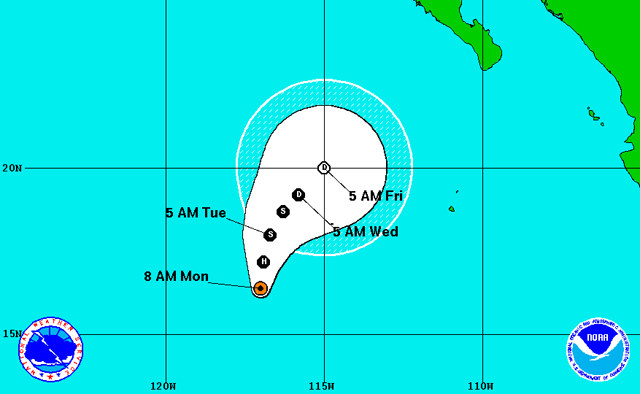 To our knowledge nobody makes similar projections for the Eastern Pacific — Mexico — because most don't strike land. But this year seems like a normal year, with six tropical storms and eight hurricanes. The most recent, and hopefully the last of the year, is long-lived Raymond. The dude started off down by the Guatemalan border, as most Eastern Pacific hurricanes do, headed due west, then made a 90-degree turn north, and is projected to drift northeast in the general direction of Cabo. The most recent forecasts suggest that, because of cooler water, Cabo won't be hit and the Ha-Ha fleet will be far from any threat that Raymond might pose. Not trusting forecasts, the Grand Poobah will naturally be monitoring Raymond's progress, or lack thereof, for the Ha-Ha fleet.
Receive emails when 'Lectronic Latitude is updated.
SUBSCRIBE