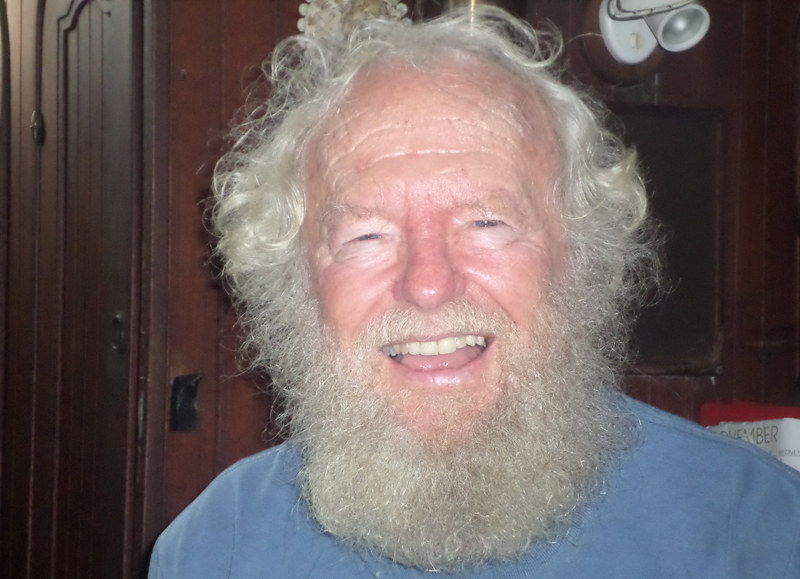 They say you only get one chance to make a first impression. We can only imagine what citizens of Bahia Caraquez thought when they saw this shaggy character roaming their streets this week. Had he just come out of hibernation after a long winter's nap? Was ZZ Top in town to do a concert?
No, it was Jeff Hartjoy, the Washington-based singlehander whom we've been reporting on here for the last six months. The above photo was shot by his one-woman shore support 'team', Debbie, not long after Jeff finished his 204-day, nonstop journey around the planet. As reported earlier, the 70-year-old is now the oldest American to have soloed nonstop via the Five Great Capes. We say three cheers for you, Jeff. You are our hero.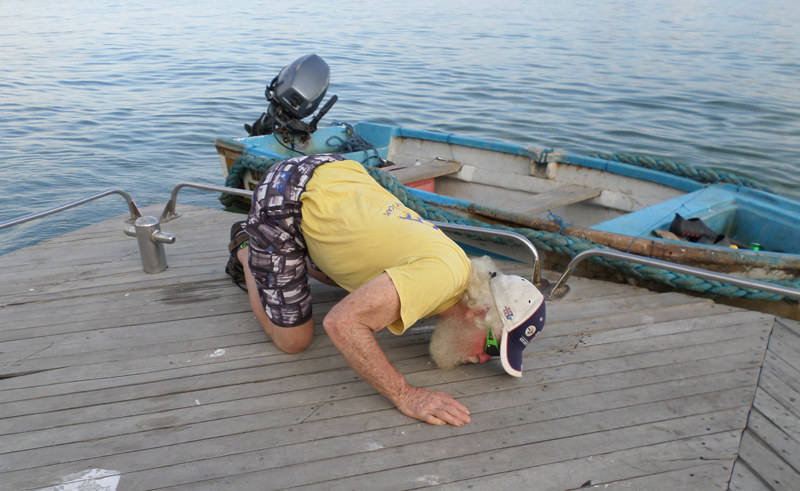 Despite the tremendous relief Jeff felt about finally getting ashore Monday, his focus quickly turned to the people who live in and around this coastal city, which has become an important layover destination for international cruisers. Not only did it suffer terrible damage due to April 17th's magnitude-7.8 earthquake, but there have been at least two smaller quakes since, and an untold number of aftershocks. In a call to us yesterday, Jeff said, "The place is so devastated that it's just unreal. Everyone here seems to be nervous because of the continuing tremors and shakes. A lot of people are even afraid to be inside of buildings."
As you may have read in our Changes in Latitudes section, every year a number of globetrotting cruisers leave their boats in the marina here while they travel inland to Andean destinations such as Quito, Cuzco and Machu Picchu. According to Jeff and Debbie, the marina, which changed ownership recently, is still in pretty good shape. We know of no earthquake-related damage to specific cruising yachts.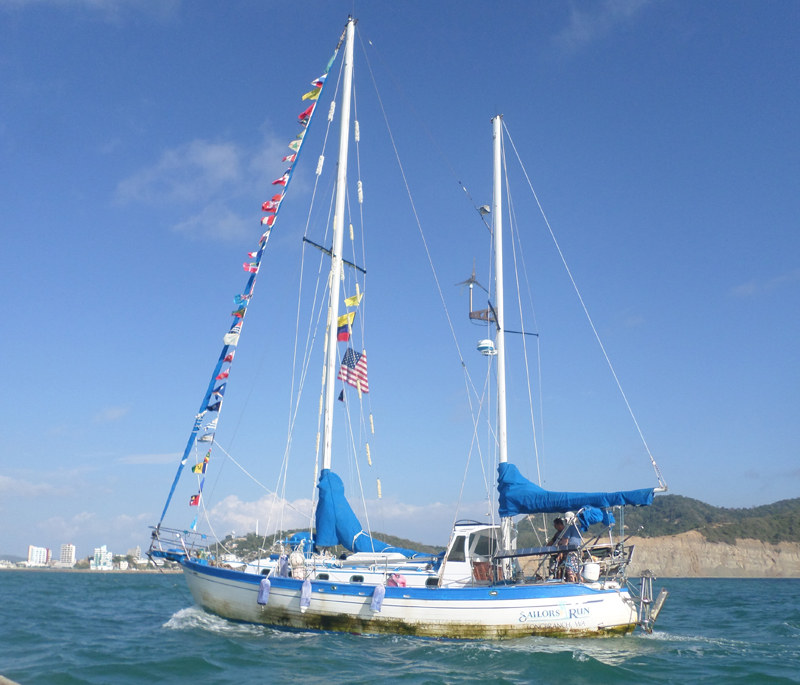 What's next for Jeff and Debbie? They plan to fly north to New Mexico next week in order to R&R with their kids and grandkids. In September, they'll return to Ecuador to retrieve Sailors Run and sail her back to California via the old Clipper Route (way offshore toward Hawaii). Along the way, Jeff will undoubtedly be working on his book about this epic adventure. We can't wait to read it! (To relive his blog posts see this site.)
Receive emails when 'Lectronic Latitude is updated.
SUBSCRIBE