Leukemia Cup Pulls in Record Donations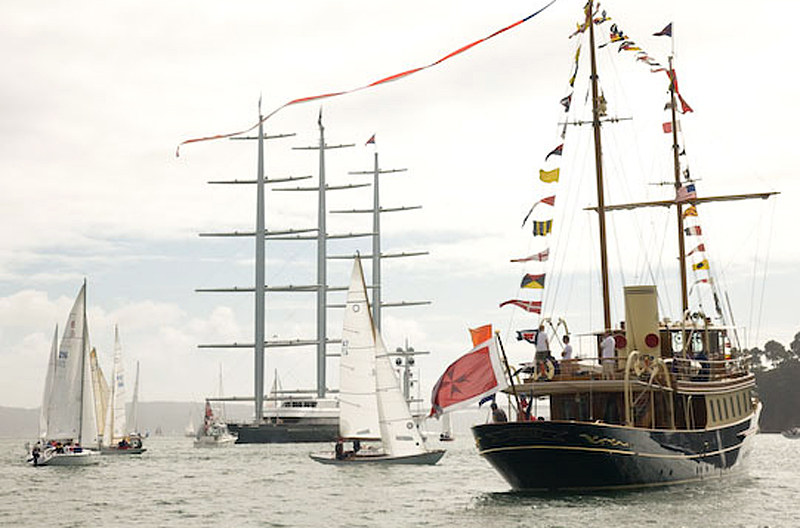 Despite very challenging economic times — you don't want to even check the markets this morning — local sailors and supporters stepped up to help battle leukemia. Last year the San Francisco YC-hosted Leukemia Cup raised $312,000, the largest amount of any Leukemia Cup in the United States. And this last weekend, San Francisco YC bested themselves — helped to a large extent by the support of Tom Perkin's 289-ft Maltese Falcon and a Saturday evening talk by Rupert Murdoch of News Corp and the Wall Street Journal — by raising more than double that. Although the exact numbers won't be known until later this week, it's certain to be the highest of any of the other 28 Leukemia Cups around the country, including the one put on by the New York YC.
To give an example of how folks stepped up, after Murdoch's talk on Saturday evening, two couples bid $15,000 each for cigars and a nightcap aboard Falcon with Perkins and Murdoch. No matter how little or how much you gave, congratulations to all, and all the many volunteers who worked so hard in the battle against this and related dreaded diseases.
Oh yeah, there was also a race! Here are the division winners:
Division 9 Non-spin: Cordonazo, Carter Ott
Division 9 Knarr: Narcissus, John Jenkins
Division 8 Colgate 26: Ke Kumu, Club Nautique
Division 7 Non-spin: Eastern Breeze, Chris Kostanecki
Division 7 IOD: Feather, Rich Pearce
Division 6 Spin: Topgallant, Phillip Fleishman
DIvision 5 Spin: Good and Plenty, C. Froeb/W. Baylis
Division 4 Non-spin: Perseverance, Daniel Chador
Division 3 Spin: Yucca, Hank Easom
Division 3 Melges 24: Trezentos, Andre Peixoto
Division 2 J/105: Indefatigable, Ian Charles
Division 1 Spin: Taboo, Steven Pugh
Full results will likely be up shortly at www.sfyc.org.
Receive emails when 'Lectronic Latitude is updated.
SUBSCRIBE