Leg One of the Ha-Ha a Breeze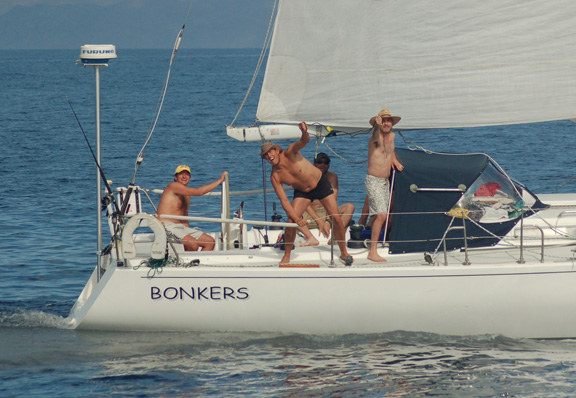 As you read this, members of the 15th annual Baja Ha-Ha cruisers' rally have arrived at the sleepy fishing town called Bahia Tortuga — Turtle Bay — which lies roughly 360 miles south of the San Diego starting line. One of the rewards for sailing three days south of the border is air temperatures in the 80s, water temperatures in the high 70s and clear blue skies.
Many would say that wind and sea conditions at the start of Leg One were ideal: 10-12 knots of westerly breeze with a benign sea state, allowing many boats to fly spinnakers within minutes of Monday's 11 a.m. start. One hundred forty boats started on time, with a half dozen more vowing to catch up with the fleet after completing last minute repairs and errands.
Midway through that first night, intermittent fog gave way to uncommonly warm and dry air. For most boats the breeze held until the wee hours, then backed off to a whisper by dawn. Seas, however, were so flat you could have waterskied, so many in the fleet hung in there and played the light breeze throughout the day. Rich and Sheri Crowe, aboard their homebuilt Farr 44 Tabu, crossed the infinite finish line in excellent time 140 miles offshore — their hunch to go way out paid off, as they never saw less than nine knots of breeze, while many other boats eventually gave up and motored.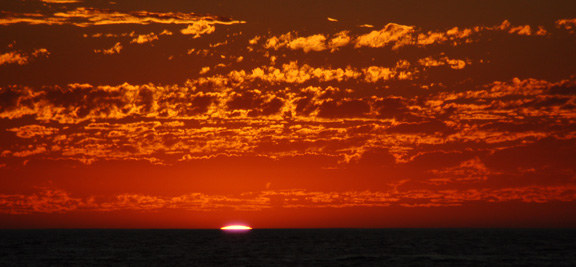 After today's beach party and barbecue, the fleet will be off to Bahia Santa Maria — a distance of approximately 240 miles. Weather gurus promise much stronger winds for Leg Two, perhaps in the high 20s at times with even stronger gusts funneling down coastal canyons.
Look for further reports and photos next week, and a complete recap in the December issue of Latitude 38.
Receive emails when 'Lectronic Latitude is updated.
SUBSCRIBE