Latitude 38's February Issue Is Out Now
It's February! And with this month comes Latitude 38′s February issue. In this month's magazine we have stacks of great stories, photos, commentary … everything you need for several fun, interesting and inspiring hours' worth of reading. Here's a preview of what's inside:
Dustin Reynolds — A New Life Through Sailing
In the wake of a horrific accident that took two of his limbs, Dustin Reynolds struggled first to survive, and then, to find purpose. Reynolds was riding his motorcycle when he was struck head-on by a drunk driver in 2008. "I don't remember the collision. I don't remember getting hit. It was like waking from a dream. I realized that my arm was missing. I grabbed my cellphone and dialed 911, but it took me a second to actually hit send," Dustin said in the short documentary Singlehanded. "I knew what I was in for — it wasn't going to be easy. I was going to be handicapped. It was going to be this huge struggle. It took me a minute to work up the courage to call for help, and to not be exactly the person I was before."
Deep in medical debt and struggling with his businesses, Reynolds was browsing the internet when, by chance, he stumbled across the Joshua Slocum Society. "People had set records sailing around the world by themselves," Dustin told us. "And I was like, 'I'm just gonna do that,' because there was no double amputee on that list."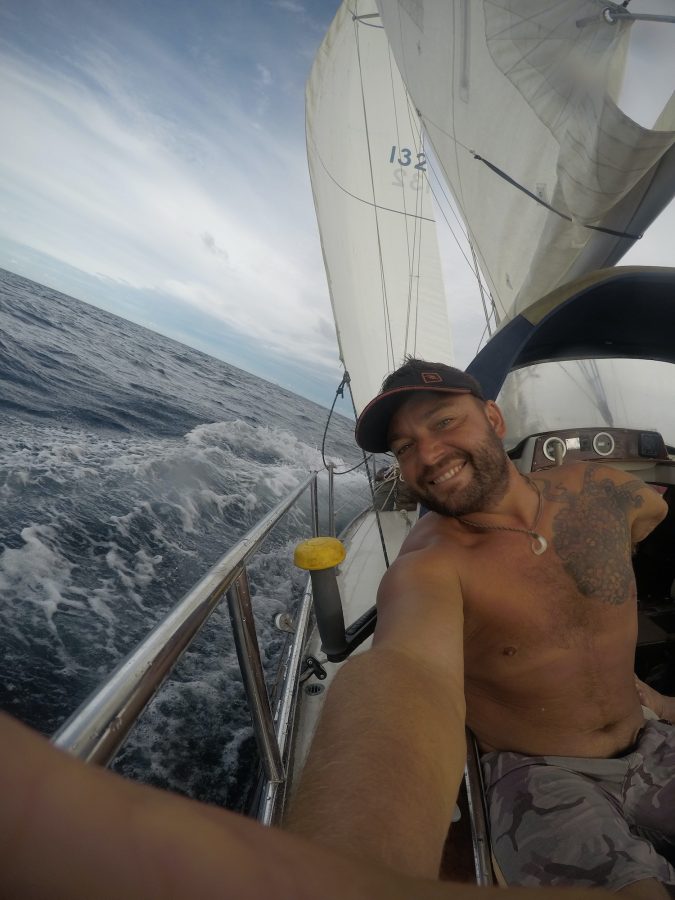 Season Champions, Part III — One Designs Carry On
Keep calm and sail on. So says the T-shirt that paraphrases the now-famous poster printed in 1939 as Britain teetered on the brink of war. The one-design fleets profiled here carried on and sailed on throughout the roller-coaster ride of 2021, engaging in enough battles to declare winners.
Read on to find out who the winners were in the various one-design classes that included the Folkboat, J/24, Ultimate 20, Mercury, Moore 24, Vanguard 15, Knarr, El Toro Senior, Olson 25, and Santana 22.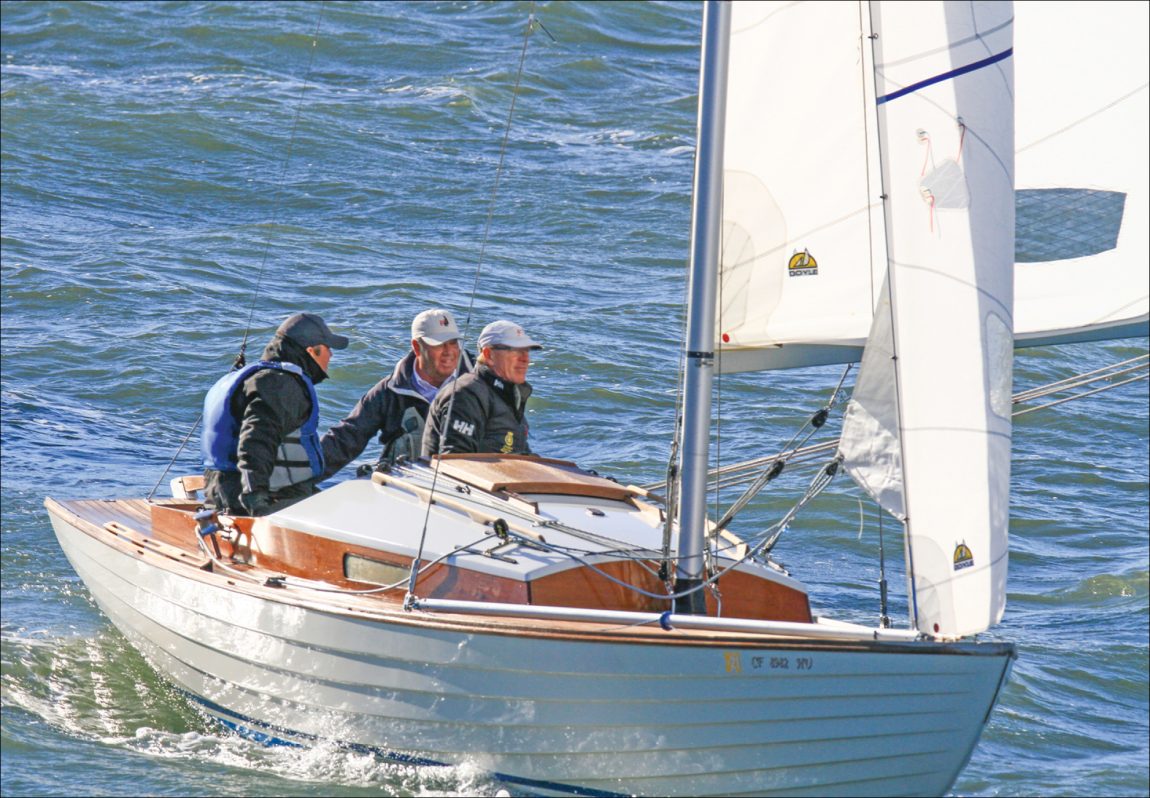 Smoke on the Water — Fire In the Sky
Six of us were sailing the British Virgin Islands with the annual flotilla of boats organized by Spinnaker Sailing Club of Redwood City, California. As the skipper who'd sailed the BVI more than 25 times, I was a happy tour guide and eager to help the five crew aboard the Sunsail Lagoon 424 Wanderer polish their sailing skills in the Caribbean Sea.
On Wednesday night, December 8, we were moored in the west side of Great Harbour, Jost Van Dyke. Yes, that bay, home of the infamous Foxy's restaurant and bar. It was the first time any of the other crew had visited the BVI, and as with all first-timers, there are two ya just gotta do: the Baths on Virgin Gorda and Foxy's on Jost Van Dyke. They ate and danced at the hot spot while I had a quiet dinner with my local friends down the road, then went to bed early while a few stayed ashore for more of what Foxy's is known for.
11:45 p.m. — Knock, knock, knock!  "Dave! The boat behind us is burning!"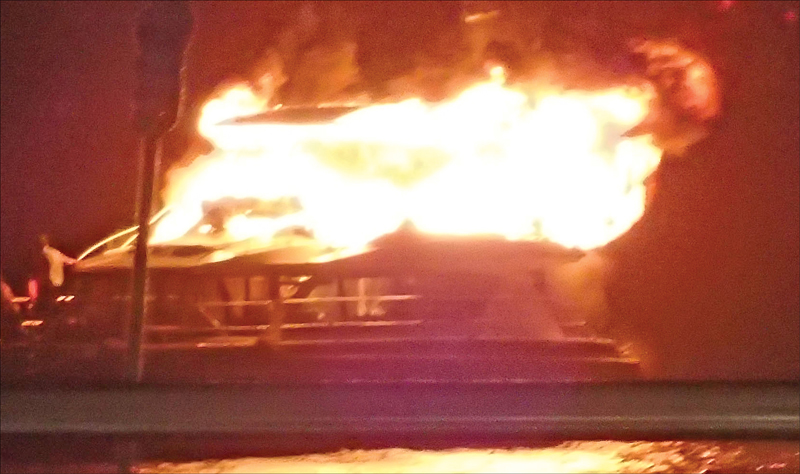 Also in the February issue:
If you've subscribed to Latitude 38, you should receive your February issue in the mail any minute now. If you haven't subscribed, you're missing out. But you can pick up your copy from your favorite distributor.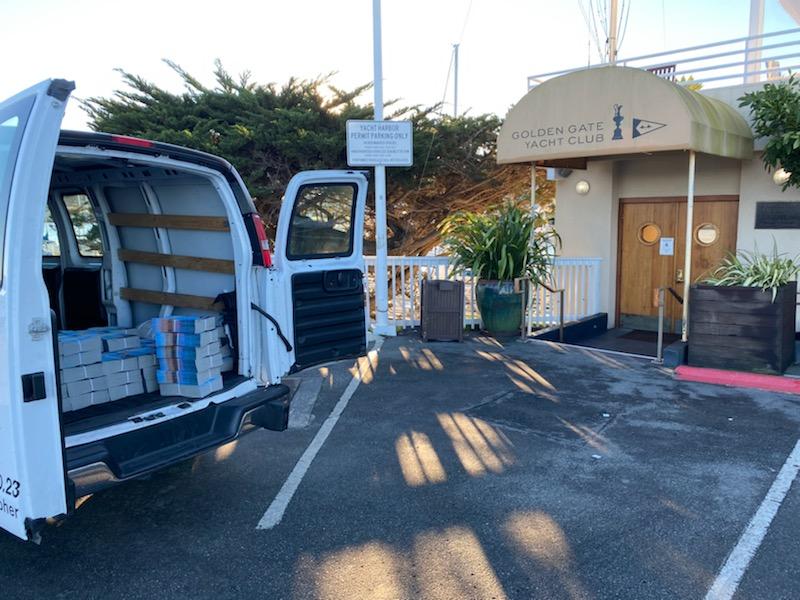 By the way, if you're looking to fill a few hours each month with a fun, sailing-related activity, we're looking for a new driver to take over the Peninsula route. You'll be the one stopping at the GGYC and other places on the first of each month. It's a bit like being Santa Claus, except you get to spread the joy every month, not just in one! Email [email protected] for more information or to apply.
Receive emails when 'Lectronic Latitude is updated.
SUBSCRIBE