Krista's Epic Corona Voyage Aboard Bark Europa
A year ago, Krista Swedberg was crewing aboard the 105-year-old, 125-ft Dutch gaff ketch Tecla from Alaska to Salinas, Ecuador, and later to the Galapagos. When we checked in for an update, we learned that Krista had spent the first half of 2020 sailing aboard the 131-ft bark Europa, which was scheduled to sail to Australia. However, COVID-19 forced Krista and the crew aboard Europa into a change of plans.
Ringing in 2020 was quite the celebration aboard Tecla. We had just hit 50° south in the Atlantic, completing our doubling of Cape Horn and leaving us about a day out of our destination of Stanley, Falkland Islands. Shortly after arrival in Stanley, we were greeted with 50 knots of wind and a dragging anchor, something all too common even in summertime.
I flew home to Santa Cruz after four months of sailing the full length of the Pacific and into the Atlantic, and Tecla began her first Antarctic trip.
After a month with full nights of sleep (what a luxury!) I rejoined the three-masted bark Europa in Ushuaia, Argentina, as bosun for the rest of their Antarctic season. Europa was scheduled to spend 2020 crossing the Pacific to Australia, but of course that all changed. We returned to Ushuaia from a three-week Antarctic excursion on March 15 to the first ripples of the COVID-19 pandemic.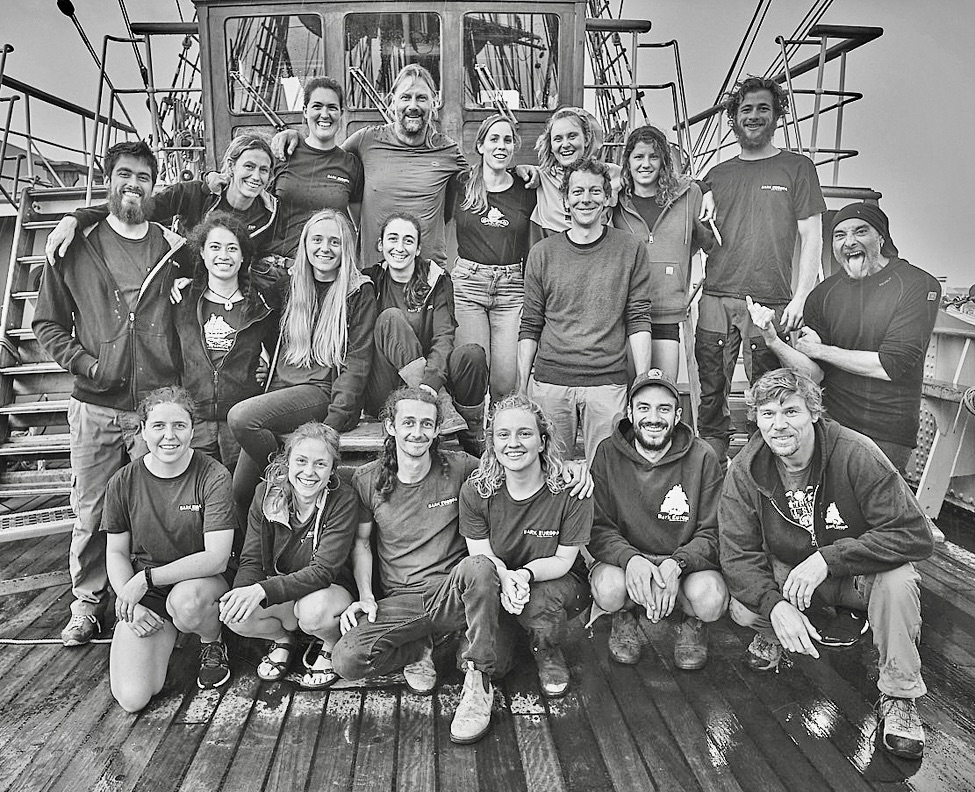 The guests, or "voyage crew," were luckily all able to fly home the day before Argentina closed its borders. We took the ship to anchor, where discussions began about what we would do. Maintenance in the absence of sailing continued as usual. Two weeks later, the decision was made to sail for our home port of Scheveningen, in the Netherlands. It would come to be known aboard as the Epic Corona Voyage.
On March 27, we set sail down the Beagle Channel and began the longest nonstop voyage that either Europa or I have made. With 19 crew of 12 nationalities, we sailed the ship 10,180 nm in 81 days, along the traditional S-shaped offshore route (with all ports being closed, there was nowhere to stop anyway) — and only had to resort to using the engine once, just west of the Azores.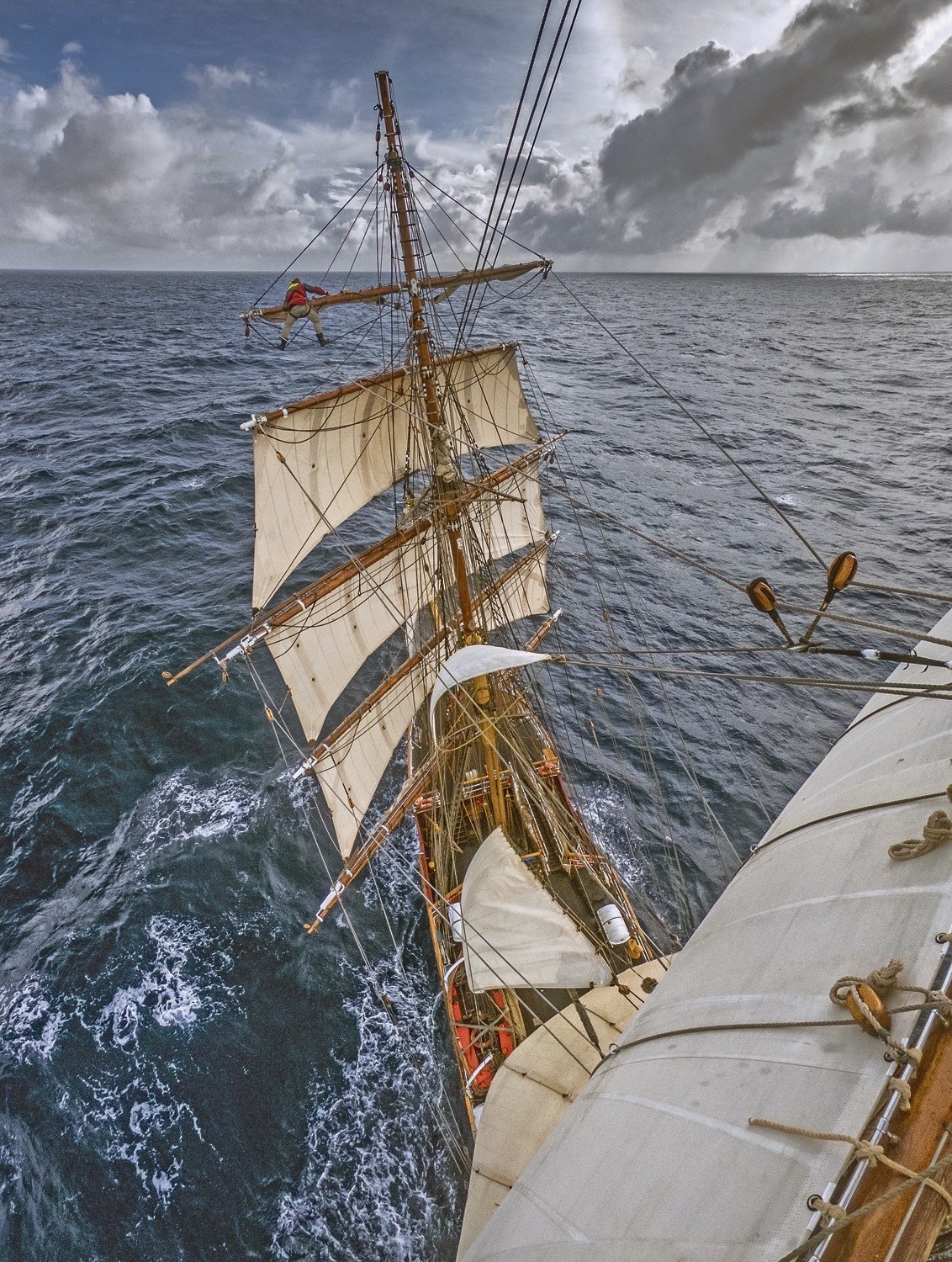 As a rule, we use the engine as little as possible on Europa, and indeed during this long trip there wouldn't be a lot of fuel for motoring after planning what the generator would use. The input from the home office was that it would be great PR to sail the whole way, but the ultimate decision was of course left with our fearless leader, Captain Eric.
Please continue reading about Krista's Epic Corona Voyage at Latitude 38.
Receive emails when 'Lectronic Latitude is updated.
SUBSCRIBE