Knud Wibroe — Passing Along a Classic
In the May issue of Latitude 38, Ross Tibbits caught up with Knud Wibroe to talk about Knud's classic Knarr, Snaps III.
Classics, be they works of art, automobiles or sailboats, are sold to the highest bidder at auction houses. Less often do we hear about individuals bestowing such items on a person who will continue to embrace the history, culture and preservation of the valued possession.
One of the San Francisco sailing community's most legendary members is Knud Wibroe. Knud, a Dane, landed in San Francisco in 1953 at age 29. Best known for many things sailing, he is arguably one of the most storied racers on the Bay. Founder of the local Folkboat fleet, admiral of the Knarr fleet, and creator of the International Knarr Championship, he's pretty good at finding his way around a racecourse. In many ways, he's classic in his own right. At the spry age of 90, Knud retired from sailing in 2017. And instead of selling his beloved yacht, Snaps III, he gave it to longtime crewmember Mike Ratiani.
Today, a little bit older and not quite as agile, Knud is still sharp as a tack and shows his age well. Sitting in his home among framed pictures of beautiful yachts, you can tell that sailing runs deep in his veins — he's been sailing his entire life. Asked how he met Mike, Knud recalls, "I was looking for some younger crew. He came on board, and I've sailed with him for 20 years.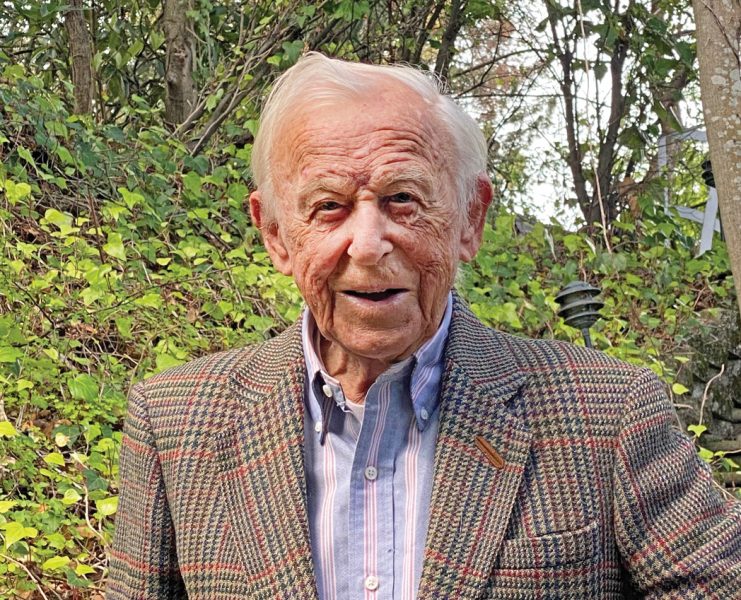 "He's a very, very good tactician," says Knud understatedly about Mike. Referring to their time racing the Knarrs in St. Francis Yacht Club's Wednesday Night Series (also founded by Knud), "Mike got more and more competitive. At first it was easy; we did very well. But then the Perkins [brothers] joined the fleet, and some Olympic sailors too. It became much more competitive! I still won races on Wednesday nights, but that was tough, real tough." By all indications, Knud had amassed an ideal crew. For Mike, that became the basis for his long-term friendship with Knud.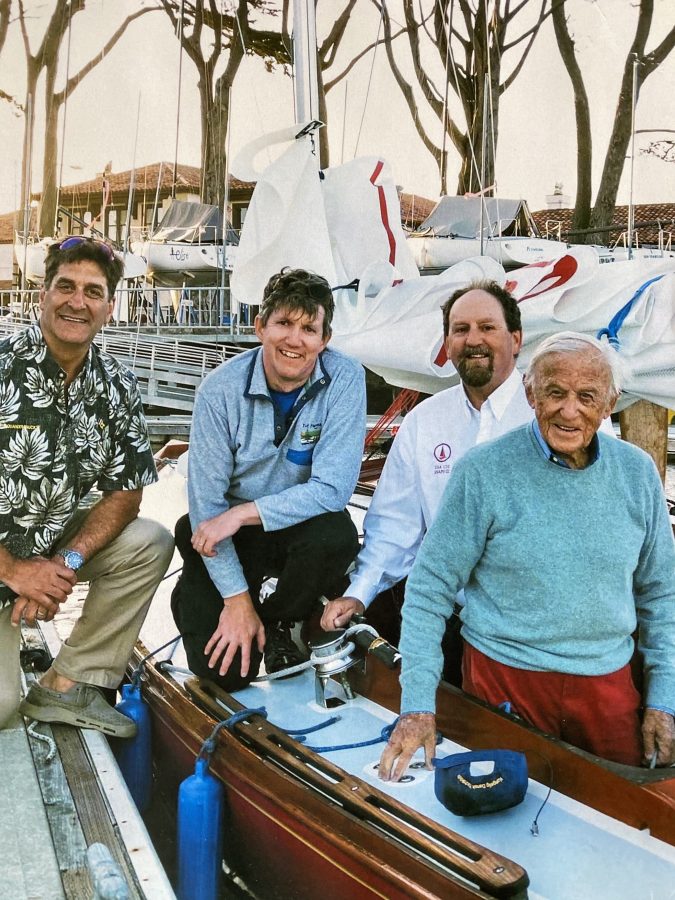 When it came time to figure out Snaps III's future, a few things came quickly to mind. First off was that Snaps had become a member of the Wibroe family. Knud had not only spent years and countless hours racing her, but he'd also maintained her to a degree envied by any wooden-boat owner — she'd been rebuilt twice by retired Danish boatbuilder Sean Hansen and fellow Dane Fred Andersen during his ownership — a rate at which Snaps could literally live forever.
"A boat like Snaps, it was a very, very important part of my life. And I feel it is not really a classic in a real classic sense, but for me it is becoming a classic. Classic things like castles, you don't really own them, you are a custodian."
To continue reading, please go to Latitude38.com.
Receive emails when 'Lectronic Latitude is updated.
SUBSCRIBE