Know Why You're Hoisting that Margarita?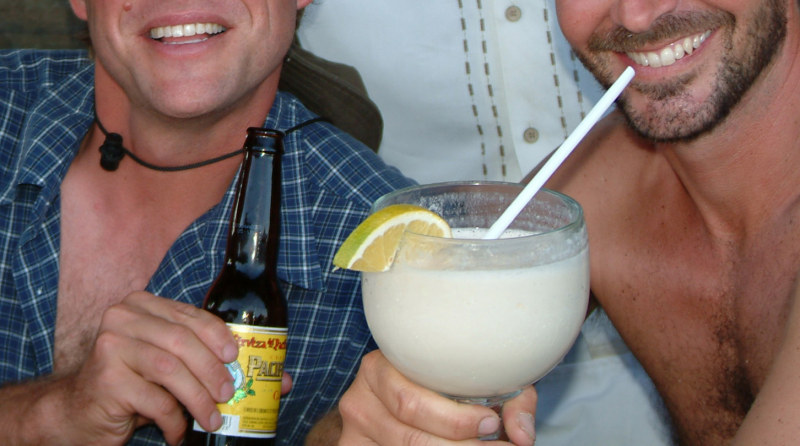 While the origins of religious holidays are generally well known to those who observe them, the roots of secular celebration days are often only dimly understood. How many trick-or-treaters know the origins of Halloween? How many green beer drinkers can tell you what St. Patrick is famous for? What's the difference between Memorial Day and Veteran's Day?
But today, 'Cinco de Mayo', is probably the most often misunderstood quasi-holiday of all. Since we know many a salty sailor out there will be hoisting a Margarita or two this afternoon, ostensibly to help our neighbors to the south celebrate, we thought it our duty to remind them of the holiday's true origins.
First, let's be clear that despite all the annual May 5 hoopla, Cinco de Mayo does not celebrate Mexico's independence from Spain (the equivalent of our Fourth of July). It actually commemorates a great battlefield victory in 1862 — at Puebla — over an occupying French army, which was sent by Napoleon III to take over the country due to unpaid debts. Talk about a hostile takeover!
It was actually five more years before the Mexicans completely ousted the French from their lands, but the victory at Puebla was such a phenomenal underdog triumph, that it has always been fondly remembered. Although outnumbered and outgunned, the Mexicans, under the leadership of General Ignacio Zaragoza, first diverted and slaughtered the French cavalry, then sent a herd of stampeding cattle into the French infantry, who were struggling through heavy mud after a torrential downpour. Mexican machetes, fueled by patriotism — and, who knows, maybe a little tequila — finished them off. Americans were completely uninvolved, by the way, as they had their hands full fighting their own Civil War.
So viva Zaragoza! And viva Mexico! But if you are inspired to celebrate today, along with the 25 million U.S. residents of Mexican ancestry, we strongly urge you to do your imbibing at home or at the dock, rather than out on the water.
Receive emails when 'Lectronic Latitude is updated.
SUBSCRIBE