Fourth of July Week
The SSS Great Pacific Longitude Race, a qualifier for the Singlehanded TransPac, leads off a busy July race schedule, with a start off San Francisco on July 3. Doublehanded and singlehanded boats sail west for 200 miles, then turn around and come back.
A couple of USA Junior Olympic Sailing Festivals are on the calendar in July. Hawaii and Honolulu YCs will co-host one on July 3-13, and Long Beach YC will host one on July 12-14. See www.ussailing.org.
A flurry of fun races add sizzle to Independence Day, among them Tiburon YC's Brothers & Sisters Race, a Fourth of July Regatta for youth at Encinal YC in Alameda, and a new Fireworks Folly Pursuit Race at SFYC.
On July 6, SFYC will host the Hart Nunes Regatta for Mercurys.
Mid-Month
On July 8-13, 44 or so teenage girls from all over the country will descend upon Richmond YC for the US Junior Women's Singlehanded Championship/Leiter Cup, sailed in Laser Radials.
The 50th Transpac race from L.A. to Honolulu will start off San Pedro on July 10, 12 and 13. Initial entries had climbed into the triple digits, but when the dust settled, 92 became the official total. That is still a record-breaking number. For an extensive preview of the epic race, see the July issue of Latitude 38, coming out on Monday, July 1.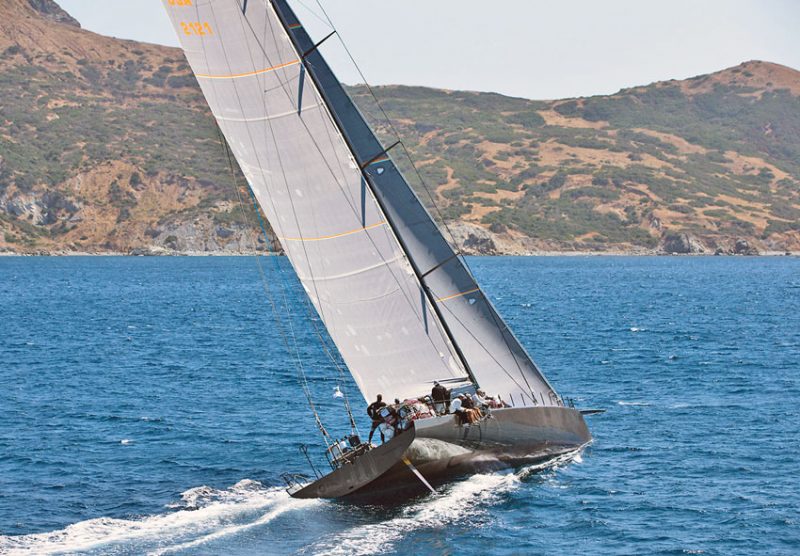 St. Francis YC will host the C420 North Americans on July 10-14.
The 29er Nationals will be held on the Columbia River Gorge on July 12-15
The Great SF Schooner Race and Belvedere Classic Regatta on July 13 at SFYC will be included in a new SF Bay Classic Championship Series that started with the Master Mariners Regatta and will conclude at StFYC with the Jessica Cup in October. We think it's a great idea to connect these existing events into a series.
If your craft is of a certain vintage but not an old woodie, the 13th is still the date for you. Bay View Boat Club's 35th annual Plastic Classic Regatta will be followed by dining and dancing at the clubhouse, itself a relic of a not-so-distant past when the San Francisco waterfront flowed with character.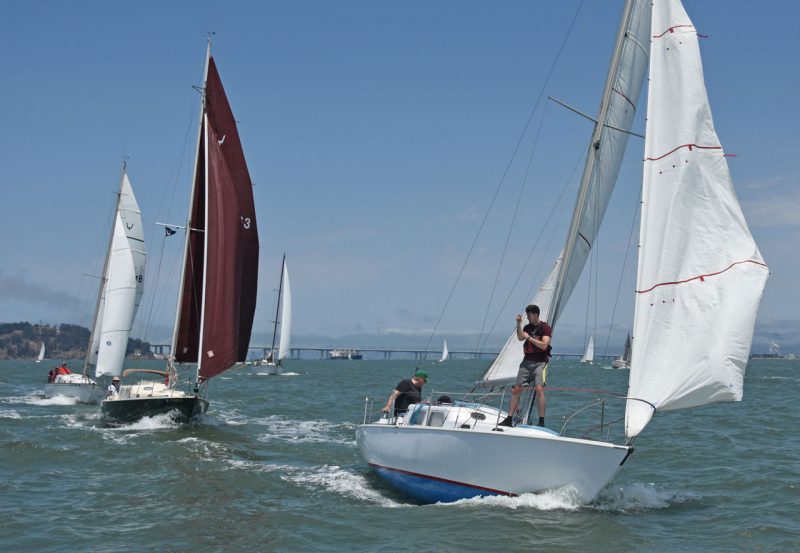 Fresno YC's High Sierra Regatta on Huntington Lake will enjoy plenty of water for the centerboard weekend on July 13-14 and the keelboat weekend on July 20-21.
Balboa YC in Corona del Mar will host the Governor's Cup International Youth Match Racing Championship on July 15-20 in Governor's Cup 22s.
The Columbia Gorge Racing Association will host the Wind Clinic and Regatta for Lasers and Optis on July 15-21.
Late July
San Diego YC's Junior Sailing Program presents the Dutch Shoe Marathon for Junior and Senior Sabot sailors on the 19th.
Richmond YC will host the Santana 22 National Championship on July 19-21, while the Laser Masters Nationals sail in Monterey at MPYC.
Sailing in 420s & 29ers for the Ida Lewis Trophy, the US Sailing Junior Women's Doublehanded Championship will be held at SDYC on July 19-24.
San Francisco Bay Area sailors will be able to choose from a couple of long-distance races (going in opposite directions) on July 20: the OYRA Duxship around Duxbury Reef Buoy and the Lightship, and SFYC's Midnight Moonlight Maritime Marathon, a 35-mile pursuit race starting in Raccoon Strait, sailing around the Carquinez Bridge and returning. Enter by 6 p.m. on Wednesday the 17th to save $30 on the entry fee.
On July 20-21, J/105s are invited to race at Sausalito YC, while StFYC offers the SF Classic and UN Challenge for foiling kites and foiling and formula windsurfers.
Race! Party! Play! at the 37th Whidbey Island Race Week in Oak Harbor, WA, on July 23-27. Or, C-GOD in the Columbia Gorge One Design Regatta on July 26-28.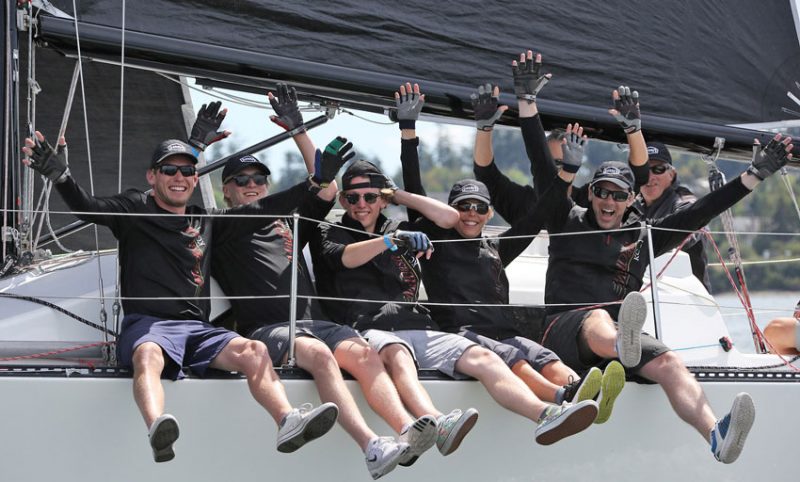 Women 'Take the Tiller' for their own regatta at Half Moon Bay YC on July 27, with racing offered in Cal 20s, Coronado 15s and Lasers.
All genders are welcome on the helm for the YRA Encinal Regatta (ex-2nd Half Opener) on July 27-28. The course heads out to Point Bonita with a finish down the Estuary on Saturday. Sunday features short-course racing on the Estuary.
As usual, the above events represent only a sampling of races available on the West Coast in the coming month. For many more, check out the Calendar in the July issue of Latitude. Did we miss mentioning your favorite here? Feel free to share it in the comments section below.
Receive emails when 'Lectronic Latitude is updated.
SUBSCRIBE