The Master Mariners will sail into the New Year with no waiting around (except possibly for wind). On New Year's Day, they'll start out from Clipper Cove on the east side of Treasure Island and race or cruise to Point San Pablo Yacht Club. That club in Richmond will be the site of a chili cook-off and tacky trophy exchange.
Molto bene midwinter racing continues in January (check out a long list of series on our Calendar). Oakland YC's Sunday Brunch Series will join the bunch already in progress. The Estuary races will kick off on January 6 and continue every other Sunday through the end of March. OYC invites competitors and their families to enjoy brunch and pre-race presentations in the clubhouse before racing.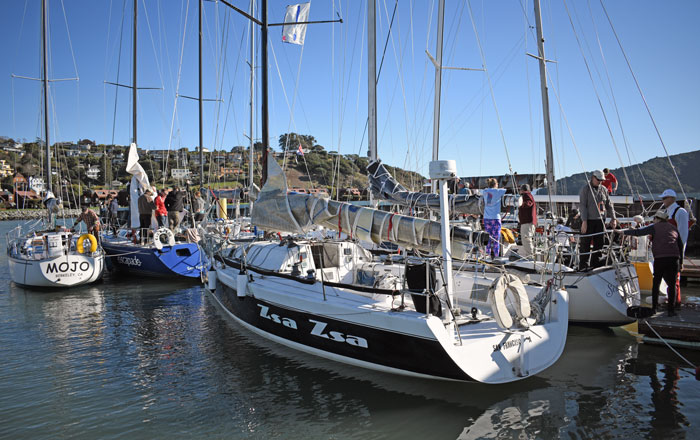 Occupying their usual slot on the third weekend of January and February, the Corinthian Midwinters will gather the tribes at the 'White House' (the one in Tiburon). The weekend of January 19-20 happens to coincide with those extreme tides we informed you about in December 14's 'Lectronic.
A week later, on Saturday the 26th, the Singlehanded Sailing Society's Three Bridge Fiasco will enjoy reasonable currents for once. (Doublehanders are also invited to this Bay-tour pursuit race.) Registration is open on Jibeset. Why does this weird race hold a place on many a local sailor's must-do list? We'll attempt to answer that question in a more detailed preview in another 'Lectronic Latitude.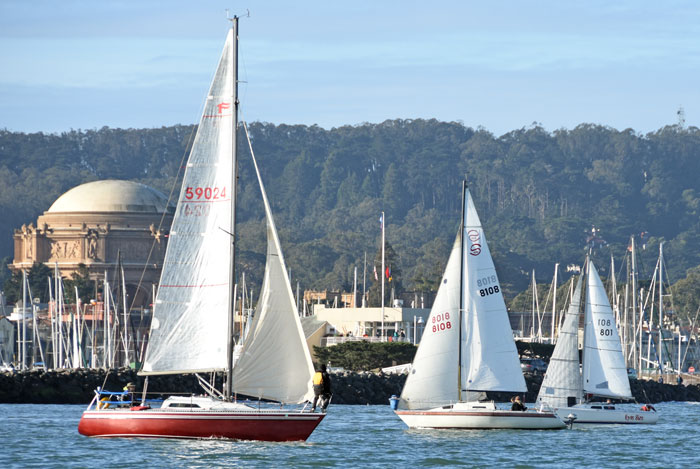 The bareboat-charter racing season in the Caribbean heats up in January; for a long list of options this winter we'll refer you to the 'In the Tropics' section in the Calendar.
For much more around San Francisco Bay and beyond, check out the 2019 Northern California Sailing Schedule and YRA Calendar, hot off the presses today.
Receive emails when 'Lectronic Latitude is updated.
SUBSCRIBE