For the third year in a row, Lloyd Thornburg's St. Barth/Santa Fe/Newport Beach-based MOD70 trimaran Phaedo3 has taken elapsed-time honors in the grueling RORC Caribbean 600 race. And for the second year in a row, he and his crew, led by co-skipper Brian Thompson, held off a strong challenge from another MOD70. This year it was Giovanni Soldini's Maserati, which, unlike Phaedo3, has a foil on one hull (the other one having broken.)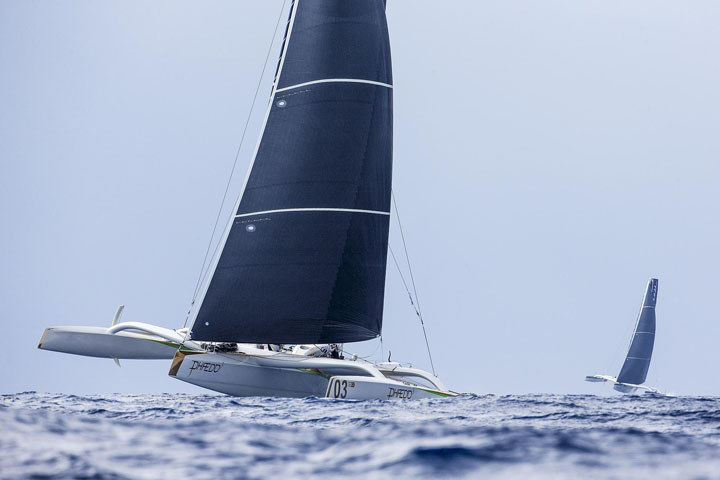 "It was a very close race," Thornburg told Latitude 38, "as we must have changed leads with Maserati five or six times. But our top speed wasn't that fast, only about 36 knots."
This was one strange Caribbean 600, as the usually reliable easterlies gave way to winds of various strengths and directions, including moderately strong breeze out of the west. There was pouring rain, too. Twelve hours after the two MOD70s had finished, the rest of the record 77-boat fleet was still on the course, led by George David's Rambler 88. But the wind had gotten even more funky, so it was a case of the rich getting richer and the smaller boats facing the prospect of not finishing at all.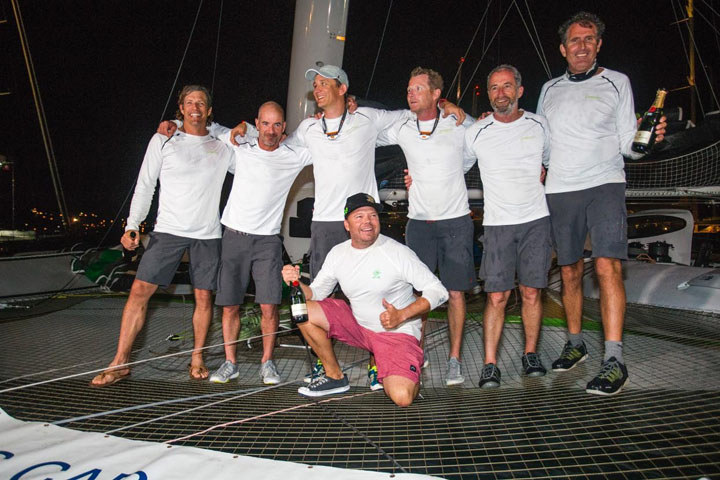 It's a case of 'no rest for the wicked' for most of the Phaedo3 crew, as early this morning most of them, minus owner Thornburg, will be rocketing off to Panama with Phaedo in hopes of making the March 12 start of the Newport to Cabo Race.
Because the crew had raced without sleep or rest for something like 34 hours — about two hours off Phaedo's course record — last night they were looking a little dazed at the prospect of starting a 1,200-mile passage with just a few hours' rest. "All but Brian Thompson," said one of his crew. "He lives for this kind of stuff." The Phaedo crew consisted of co-skippers Thornburg and Thompson, Paul Allen (of Santa Cruz), Peter Cumming, French sailing legend Michel Desjoyeaux, Robert Greenhalgh, Damian Foxall, and navigator Miles Seddon.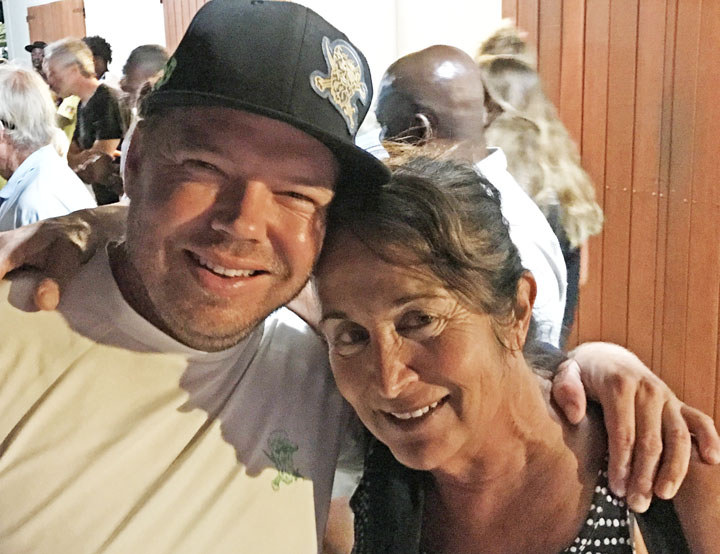 Greg Slyngstad's Seattle-based Bieker 53 catamaran Fujin is currently in third place in the multihull division. Like the two MOD70s, Fujin will be doing July's Los Angeles to Honolulu Transpac.
Receive emails when 'Lectronic Latitude is updated.
SUBSCRIBE