Is Your Best Summer Ever in Latitude 38's Classy Classifieds?
Remember when you used to fly somewhere to "get away from it all?" Before you had to swab your nose, douse in alcohol, stand six feet apart in long TSA lines, wear your mask, wash and rewash your hands, and sneak peanuts into your mouth, and before ticket prices skyrocketed?
At the airport, did you notice how many millions of people were flying into San Francisco to "get away from it all?" Flying to the place you're trying to leave? San Francisco is one of the world's most incredible tourist destinations, and we live here. The only thing you need to get away from it all is a sailboat, not a plane ticket. A one-hour drive or less from most people's homes in the Bay Area is the best getaway of them all — a sail on San Francisco Bay.
All you need is a sailboat, a friend with a sailboat, a membership in a sailing club, or a trip to your local community sailing center. All are incredibly available in your backyard. As we approach our June classified deadline (Sunday, May 15) we looked at a few of the boats currently available in our Classy Classifieds, and found plenty that would spare us the abuse of plane travel and help us enjoy the best summer ever, right here in our own backyard of San Francisco Bay.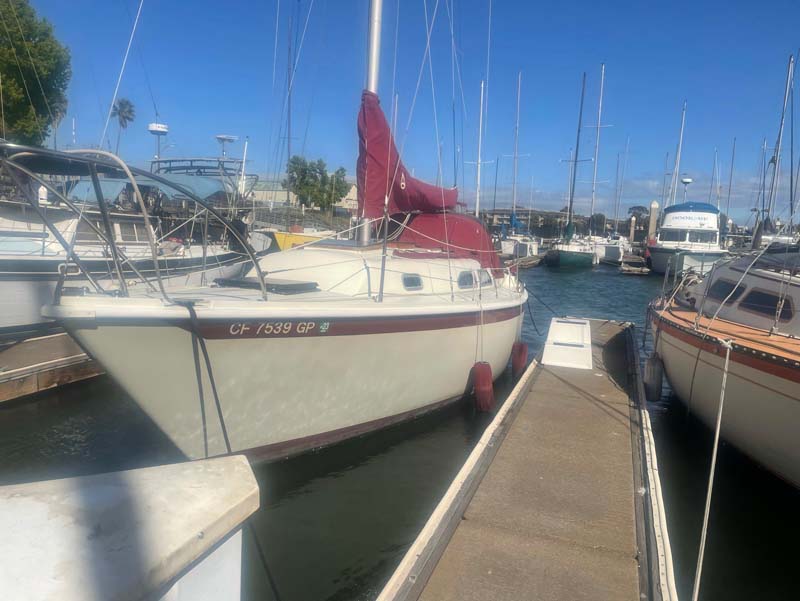 The ad says this is a restored Ericson 27. Sounds like a quick start to a great summer. The rest sounds good too: "The heavy lifting and expensive work are done. Bottom paint and professional topsides paint. New upholstery in the salon and quarter berth as of last season. Engine: Single-cylinder Yanmar diesel has been fully rebuilt in 2020 plus fully serviced as of January 2022." She's priced at $19,995. Learn more about her in our Classy Classifieds here.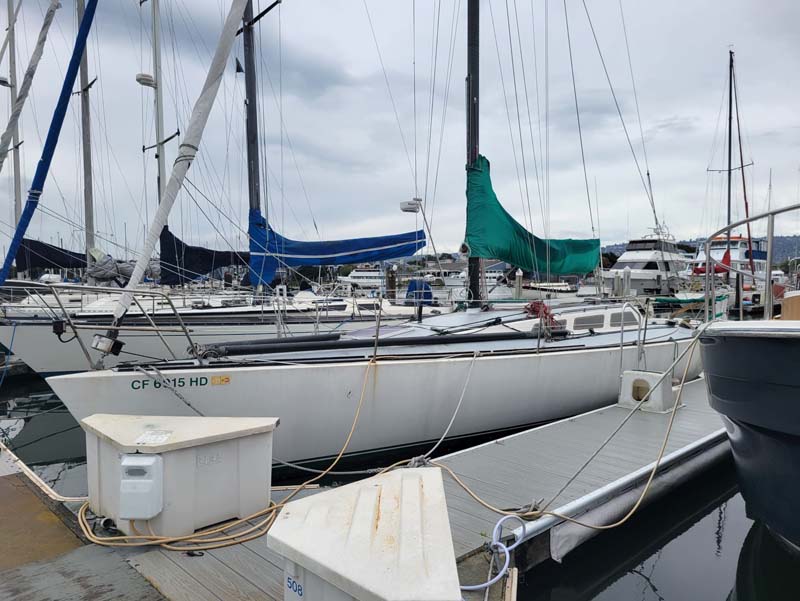 Could this be a diamond in the rough available from this estate sale? We don't know, but this 1982 Olson 40, now located in Berkeley, is a California classic with a great pedigree. The ad from the executor says $35,000/obo with appointments from 9:00 a.m. to noon, tomorrow only — Saturday, May 14. All proceeds are going to a charity. Check out the ad here to learn more. Last used as a liveaboard.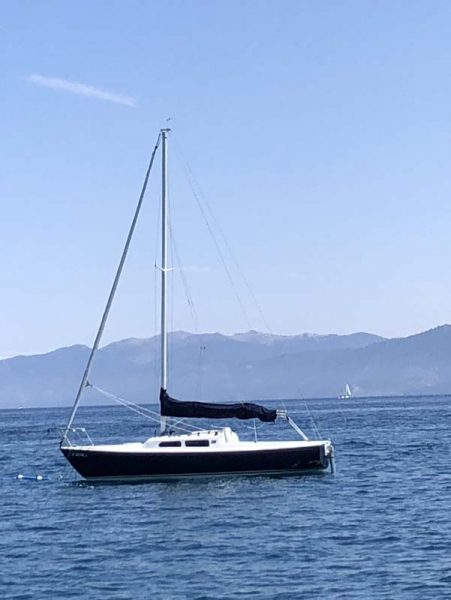 The ad says this sweet-looking 2006 Santana 22 is very clean, boat and sails are in nice condition. Roller-furling genoa/jib, lazy jacks, mainsail cover. She's in South Lake Tahoe and priced at $12,000. You can learn more here.
We can't vouch for these or any of the boats in our Classy Classifieds, which many of our readers call "boat porn" because of the temptation they provide, but we can see the allure they hold. Just maybe one is the right boat for you. We do know the yacht brokers advertising in Latitude 38 have many more great boats, though they are having a heck of a time finding new listings to sell. It's the result of many people rediscovering what we have right here close to home, and how much more fun and convenient it is than modern jet travel. And it's available for that getaway 52 weeks a year. There are dozens more tempting vessels in our current Classy Classifieds.
While browsing the current issue we did note there are also quite a few boats up and down the West Coast from Orcas Island, WA, to Mexico. If you're looking for one that's "already there" you may find that in the Classifieds too. The very nice Gulfstar 50 below is lying in Southern California and the seller says she's clean and ready to go anywhere.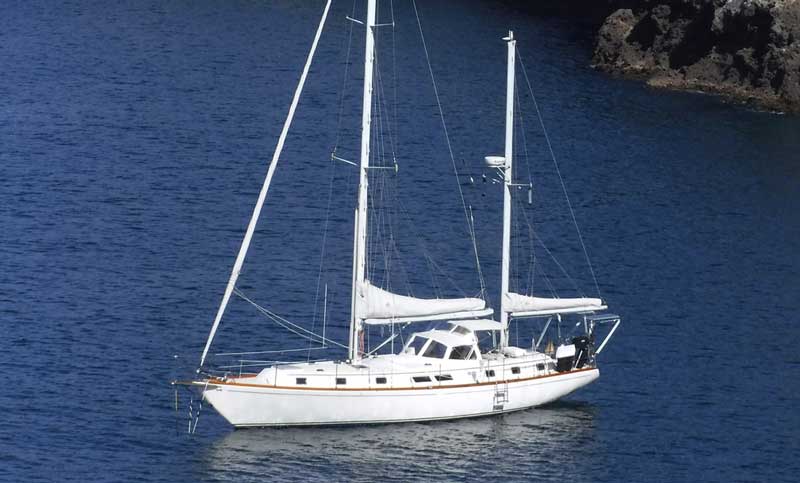 If you do have a boat to sell, call to list it with one of the great brokers advertising in Latitude 38, or get your ad into the Classy Classifieds before the deadline this Sunday, April 15, at 5 p.m. for the June issue.
Receive emails when 'Lectronic Latitude is updated.
SUBSCRIBE