Is the 20th the Best Ha-Ha?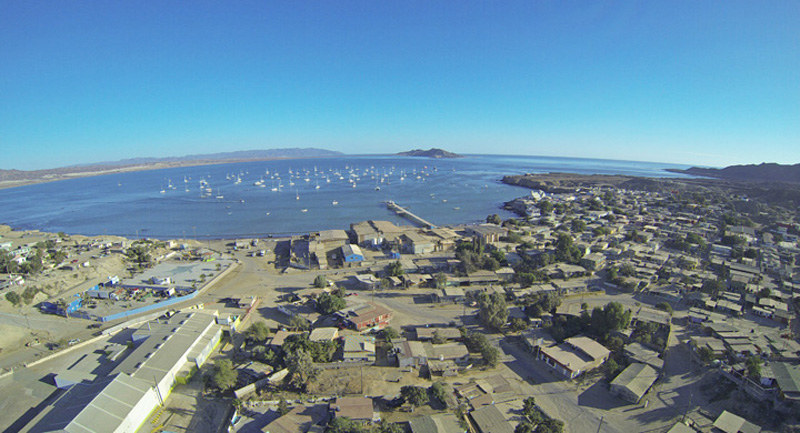 The last of the 125 boats and 520 participants in the Baja Ha-Ha from San Diego to Cabo San Lucas, with stops at Turtle Bay and Bahia Santa Maria, are pulling into Cabo this morning. Despite starting with a rainy parade in San Diego a week ago Monday, the 20th anniversary of the event has been a great one. As with almost all Ha-Ha's, each day the weather got warmer and the sailing conditions better. While it was challenging at times, at least five boats managed to sail the entire 750-mile course.
The stops at both Turtle Bay and beautiful Bahia Santa Maria were fantastic. And we've got proof. San Diego's Kurt Roll brought along his Phantom drone and GoPro camera to take mind-blowing video of starts, the beach party conga line, the Turtle Bay baseball game, the rock 'n roll party on the bluff at Bahia Santa Maria, and much more. He's been showing a quick six-minute mini version that will be the basis of a 20-minute film about the event, and it's blowing minds of the participants. The photos accompanying this 'Lectronic come from the video.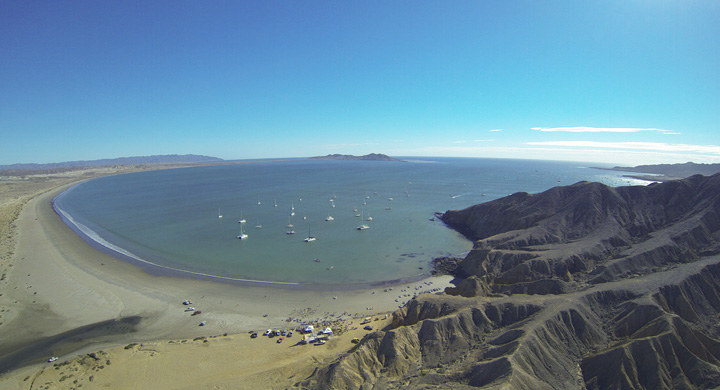 The only really great thing Roll missed was the 10-ft great white shark hooked and lifted out of the water by one of the Ha-Ha boats. Fishing was good this year, with several boats landing the trifecta of wahoo, yellow fin tuna, and dorado.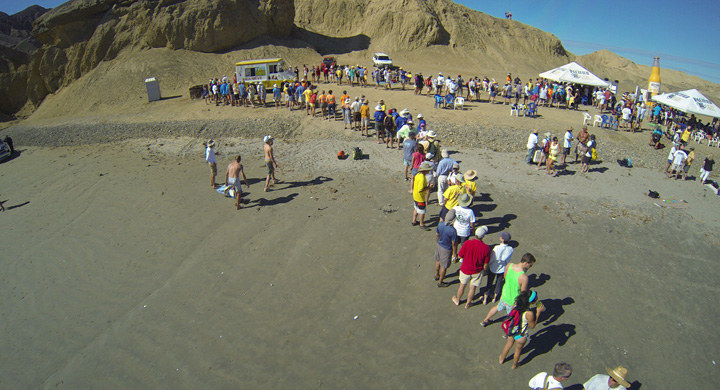 Speaking of blowing minds, the annual Ha-Ha 'get wild and crazy in Cabo' at Squid Roe last night was epic. The DJ, who has seen it all, kept repeating, "The Ha-Ha fleet is awesome, you guys are awesome, what an awesome group!" We've been to every Ha-Ha Squid Roe event since the Ha-Ha started, and it set a new standard in wild and crazy — but responsible — fun.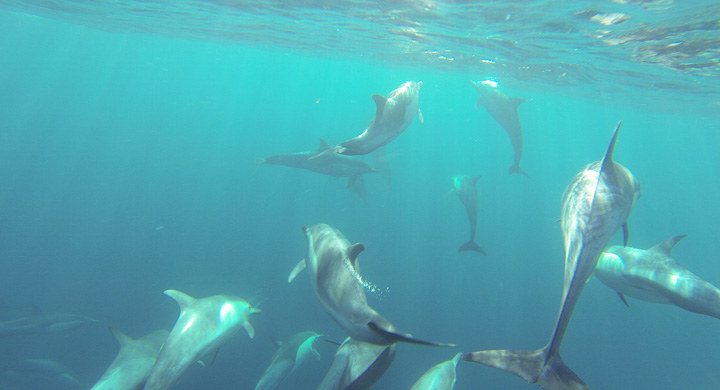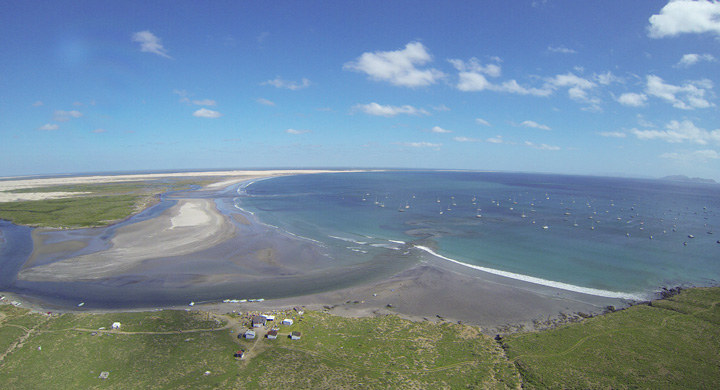 We'll have more next week, but it's time to head for the beach party, so we're going to let Roll's photos speak for the event.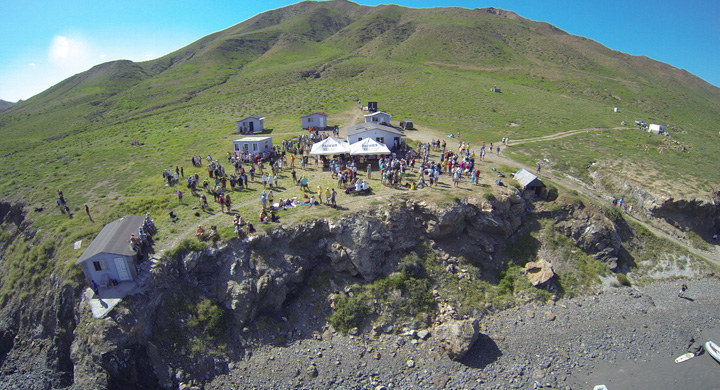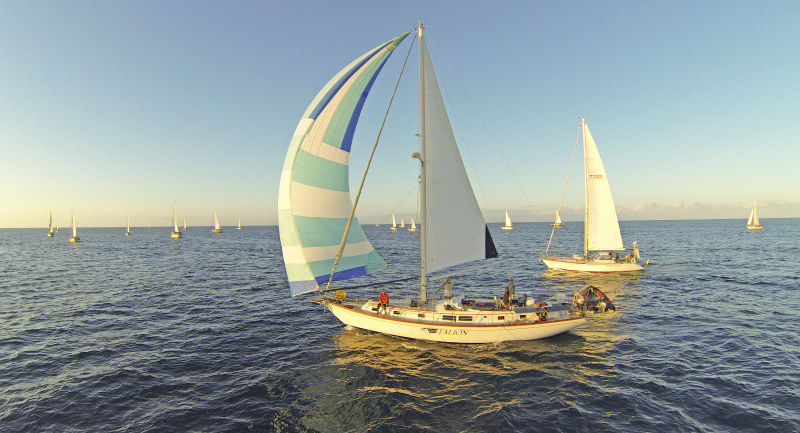 Receive emails when 'Lectronic Latitude is updated.
SUBSCRIBE